What Happened To Robert Downey Jr.'s First Wife, Deborah Falconer?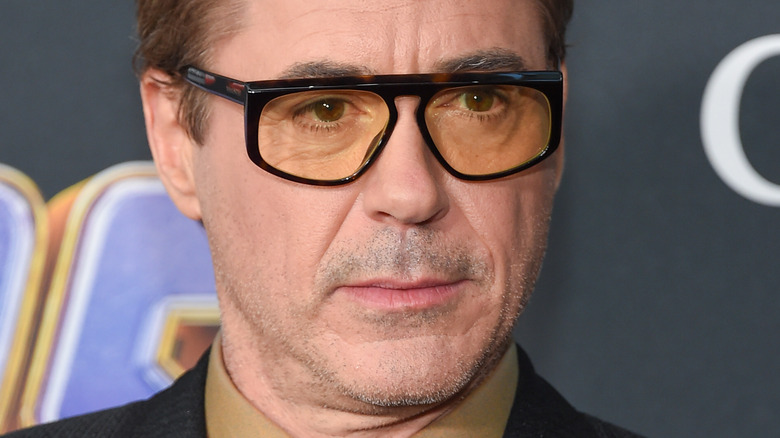 DFree/Shutterstock
Walking down the aisle is something that many people want to do just once in their life. However, as time goes on some couples fall out of love with one another. A handful of celebrities have had to file for divorce from their spouse, including Marvel superhero himself, Robert Downey Jr.
Downey is famously known for playing Tony Stark/Iron Man in the Marvel Universe with his everlasting love for his on-screen wife, Gwyneth Paltrow. In real life, it took him a couple of tries before he found the one. Deborah Falconer was the first to call herself "Mrs. Downey." Robert and Falconer first sparked their romance in 1992. Just weeks after they met, the couple decided to get married. Falconer and Downey had Indio Falconer, their only child, just one year later. Falconer was at Downey's side during some of the most difficult times of his life.
Downey had gotten himself into drug troubles as his career began taking off. According to CNN, the actor reached the height of his troubles in 1996 when law enforcement found the actor in possession of various drugs and a weapon. In 1999, the actor was sentenced to prison and served one year. Through it all, though, Falconer remained with Downey. In 2004, however, the couple officially divorced. The actor married Susan Downey in 2005 and has remained married ever since (via People). But, whatever happened to Downey's first wife Deborah Falconer?
Deborah Falconer pursued music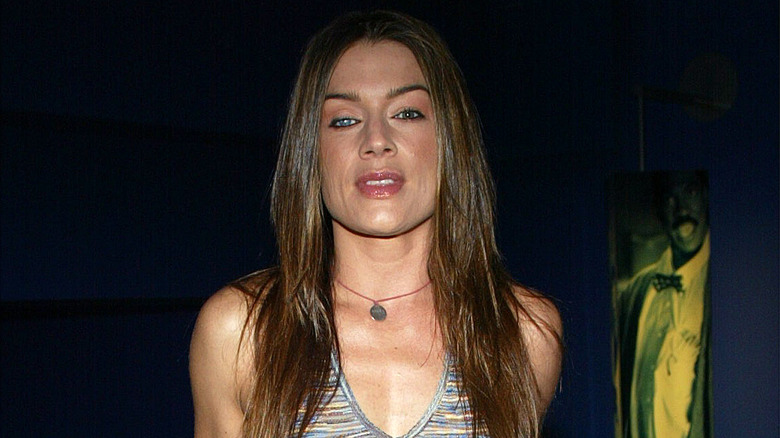 Frederick M. Brown/Getty Images
Deborah Falconer's early career was similar to her former husband, Robert Downey Jr. According to Falconer's IMDb, she had starred in several films including "Short Cuts" and "The Doors." However, acting was not what Falconer dreamed for herself. According to The Famous People, Falconer had always wanted to pursue music. The former actor made this a reality and became a musician.
According to The Famous People, Falconer tried to break out onto the scene with "Untangle," her first album. The music industry can be tough, however, and the album didn't take off. AmoMama reports Falconer decided to create her record label which she called Ravish Records. Falconer had her own creative freedom with her record label, and it helped to create her first album "Brave Like Me," released in 2003. Falconer was amidst her divorce from Downey during the release of this album. She had filed for divorce in 2001 due to "irreconcilable differences" (via ABC News). Paste Magazine reported the album shows all the struggles that Falconer has dealt with from heartache to being a drug addict herself. She executes the pain she has had in her smooth voice and incredible lyrics.
The Famous People shared that although the musician took a long break, Falconer released her 2014 album "Lift Your Gaze" and officially made her return to music. The singer, however, went back into hiding and has not released an album since.
Deborah Falconer has kept a private life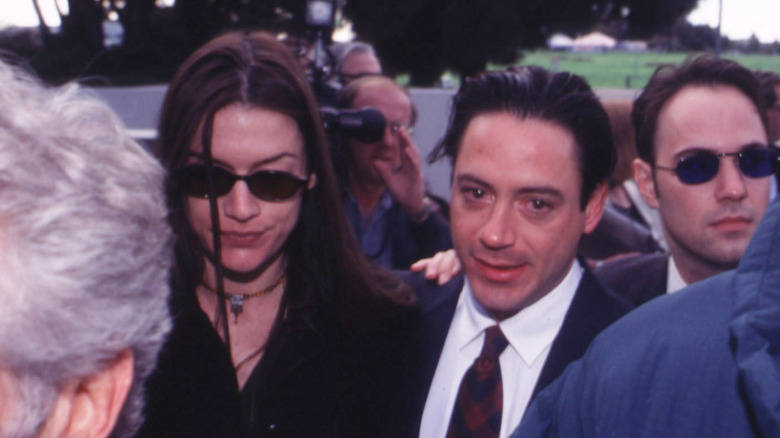 John T. Barr/Getty Images
Besides her marriage to Robert Downey Jr. and her music career, Deborah Falconer has kept a pretty private life. Her IMDb shows that she has not worked in film since 2000, while AmoMama notes she has not released any new music since 2014. Because she is so private, there is not much to know about whether she has seen someone since her 2004 divorce from Downey. The Washington Independent reported the musician had a relationship after Downey, but as of 2021, remains single.
The musician, however, has had one relationship that has lasted for years — and that relationship is with her son Indio. During the divorce, Falconer had asked for custody of her son, and Downey only be allowed to have supervised visits (via ABC News). Downey was dealing with drug addiction at the time and therefore had difficulty raising their son. Falconer essentially took on the full-time role, playing both parents as she raised Indio. 
Unfortunately, Indio dealt with drug addiction just like his father. E! News reported that in 2014 Indio was arrested. While Deborah had kept out of the spotlight, Downey spoke about how Indio had the support of his family. The Things reported Indio recovered from the addiction and followed his mother's footsteps into acting. Unlike her former husband, Falconer has kept out of the spotlight and has lived a quiet life.