Johnny Depp's Rumored New Gig Is Already Sparking Backlash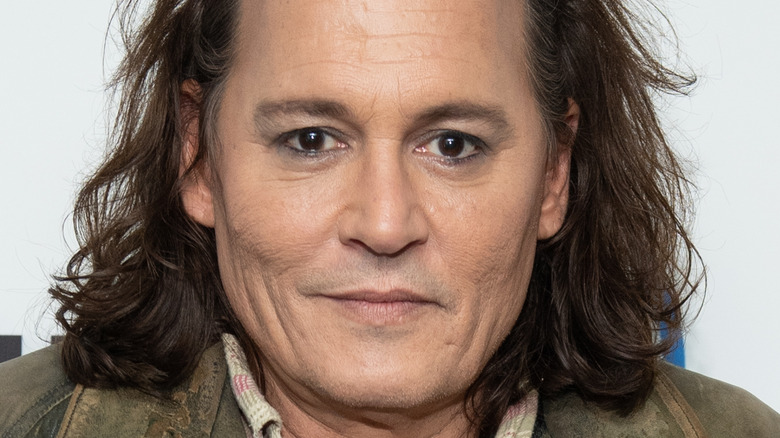 Noam Galai/Getty Images
Every sentient being on the internet has been inundated with Johnny Depp news for several months. Not because of any upcoming movies or projects but because of his and Amber Heard's defamation trial, during which he denied Heard's allegations that he had been physically and emotionally abusive to her during their relationship. It doesn't seem like that would be the kind of PR you'd want to start your career comeback, but nevertheless, it looks as if the "Pirates of the Caribbean" star will be a part of one extremely high-profile television event. 
TMZ has reported that Rihanna invited Depp to make a celebrity cameo at her upcoming Savage X Fenty Vol. 4 fashion show. TMZ's sources say that Depp has already filmed his part of the show, and will appear wearing items from the men's collection, rather than walking the runway. He will also be the first man to take the Fenty stage. 
But this casting decision is already causing massive backlash on social media. 
Twitter is mad Rihanna cast Johnny Depp in her fashion show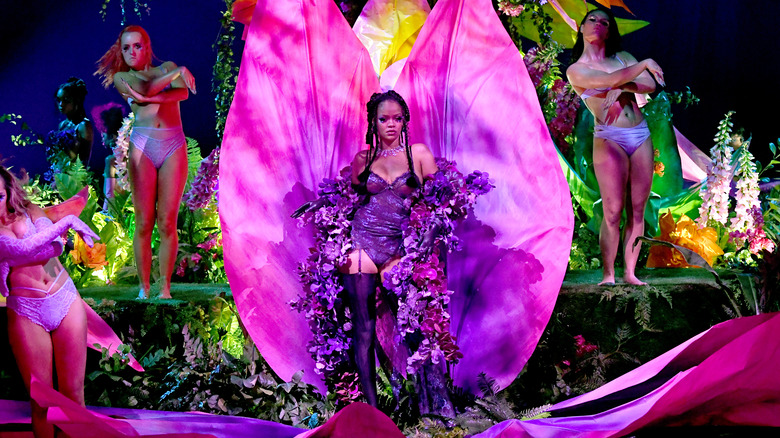 Kevin Mazur/Getty Images
To say that Twitter users are disappointed in Rihanna's choice to include Johnny Depp in her Savage X Fenty show would be an understatement. And those who aren't fuming are seriously confused. "Rihanna going out of her way to, like, rehabilitate the image of a domestic abuser and rapist is f****** crazy cause the hell is Johnny Depp, a rapidly decaying corpse, going to do at a LINGERIE SHOW," queries one viral tweet. Another Twitter user agreed, "The thing about casting Johnny Depp in a fashion show is that he's very much ugly and not aligned with the brand. Just bloated and crusty and gross. So the only reason to do it would be that you're going out of your way to be 'controversial' and nasty."
Others wanted to know just what Rihanna's team was thinking. "I don't think Rihanna cares about backlash, but I hope it's strong enough that her team will be like ... Woah, maybe this isn't a good idea," another person tweeted.
We'll have to see about that.