Kelsey Grammer Reacts To Frasier Co-Star John Mahoney's Death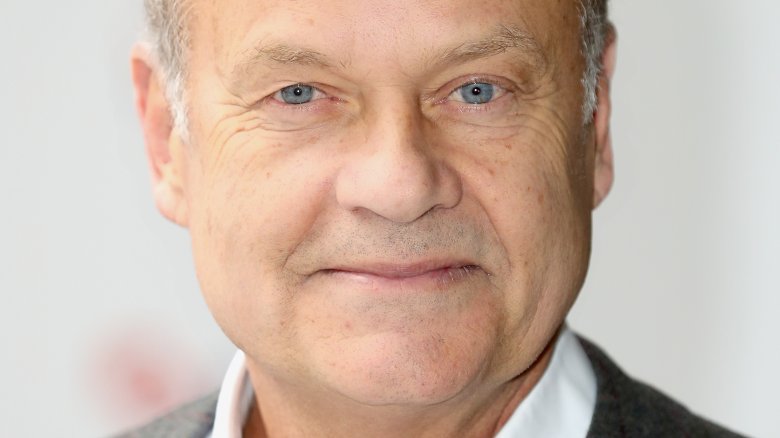 Getty Images
The actor is remembering his beloved TV dad.
On Tuesday, Feb. 6, 2018, Kelsey Grammer released a statement to Entertainment Tonight in tribute to his former Frasier co-star, John Mahoney, who passed away earlier in the week at the age of 77. He was best known for playing Frasier and Niles' ex-detective dad Martin Crane on the hit '90s sitcom.
"He was my father," Grammer said. "I loved him."
Meanwhile, Jane Leeves, who played Daphne Moon on the show, released a statement earlier in the day. "John was the dearest sweetest man I have ever known," she said of Mahoney, with whom she later reunited on Hot in Cleveland (via TheWrap). "His wicked sense of humor, usually whispered in your ear or spoken just loud enough that only you could hear could bring you to tears. And his smile. Oh my god. He was lit from within."
Leeves added, "How lucky I am to have had him in my life. I loved him so much and will miss him so terribly."
Peri Gilpin, who portrayed Roz Doyle on the NBC series, took to social media to react to the sad news. "John singing at my wedding," she tweeted, captioning a snapshot of him. "Watch Moonstruck, Say Anything and/or Frasier or anything you can with him in it and raise a glass to John. Remember him well."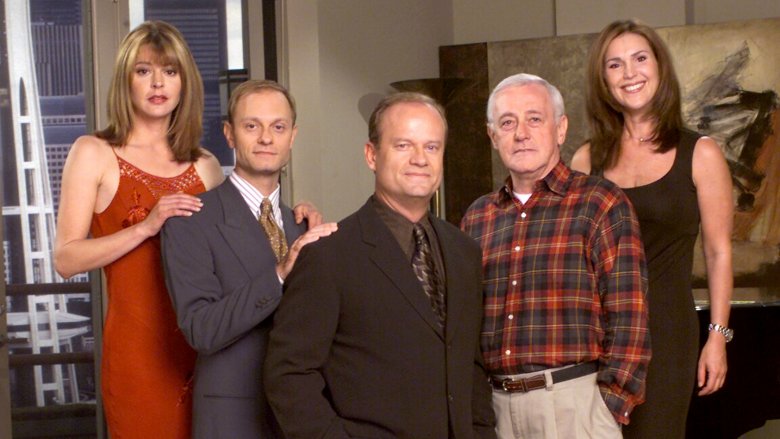 As Nicki Swift previously reported, the actor's publicist confirmed that Mahoney died following a short illness on Sunday, Feb. 4, 2018, while in hospice care in Chicago, Ill.
Born in Lancashire, England in 1940, Mahoney became a U.S. citizen in 1959. He began to pursue acting in 1977 after serving in the U.S. military and teaching English at Western Illinois University.
With an acting career spanning over three decades, he appeared in several movies, such as American President, Eight Men Out, and Say Anything. Most recently, he had a recurring role as Betty White's love interest on Hot in Cleveland. For his work on Frasier, Mahoney received two Emmy nominations and two Golden Globe nominations and was awarded a SAG Award in 2000. After the show wrapped in 2004, he pursued a quieter life and returned to the theater, working mainly in Chicago.
Our thoughts are with Mahoney's loved ones during this difficult time.