New Dad Travis Scott Pleads Guilty To Disorderly Conduct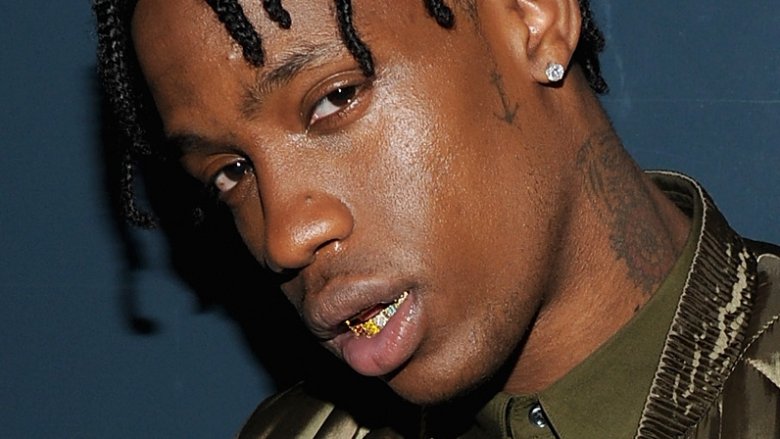 Getty Images
The "Butterfly Effect" rapper has responded to recent charges brought against him.
People magazine reports that Travis Scott, whose real name is Jacques Webster, has pleaded guilty to disorderly conduct. The 25-year-old was previously arrested in May 2017, following a show at the Walmart Ampitheatre in Rogers, Ark. At the time, he was charged with inciting a riot, disorderly conduct, and endangering the welfare of a minor.
Scott's attorney Doug Norwood told the Northwest Arkansas Democrat-Gazette that, while Scott pleaded guilty on Tuesday, Feb. 6, 2018, the case had been resolved a month earlier via plea negotiations. "They overcharged him," Norwood explained. "They tried to get him for inciting a riot. The video did not show any of that."
According to Norwood's colleague Jon Nelson, Scott, who welcomed his first child with girlfriend Kylie Jenner earlier in the month, pleaded guilty to the lowest charge. He did not have to travel to Arkansas to enter the plea. Scott was reportedly ordered to pay $640 in court associated fees, as well as $6,825.31 to two people who'd alleged that they'd been injured during Scott's May 2017 show.
Nelson noted, "[Scott] felt bad about anyone being injured and was always willing to pay the restitution."
Norwood reportedly believes that Scott's disorderly conduct charge will eventually be expunged from his client's record.
Scott was arrested in May after he allegedly "encouraged people to rush the stage and bypass security protocols to ensure concert goer safety," an officer for the Rogers Police Department told People at the time.
"During the rush to the stage several people were injured, including an employee from the security company hired to help monitor and control the crowd, and a member of the police department," the officer continued. "The injured subjects were treated at the AMP by members of the Rogers Fire Department and Mercy Medical."
According to TMZ, Scott was later released from police custody that same night without bail.