Things You Didn't Know About Leanne Tessa Langston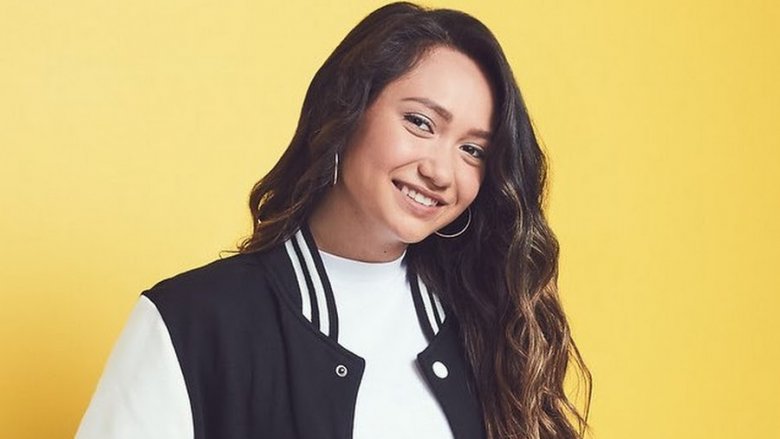 Disney Digital Network
The Mickey Mouse Club is back. Disney's signature teen variety act that's been around for more than 60 years has returned from a hiatus with a new name — Club Mickey Mouse — and a new team of dancers, singers, and entertainers. One of the young stars making up the new squad is Leanne Tessa Langston, a triple threat artist who can act up a storm, be sweet in a song, and get mean on the dance floor. She's part of a group with a legacy that includes the likes of Ryan Gosling, Christina Aguilera, and Britney Spears, so what's she bringing to the table? Stand back and get ready to be impressed. Read on to find out everything you need to know about Disney's newest Mouseketeer.
See you at the dance
While Leanne's developed a number of talents over the years, she got her start in the arts with dance. She picked up the practice at the age of 6, following the example of her best friend. "I went to one of her rehearsals and I was like, that's what I want to do," she said. She's honed her skills with a number of pro choreographers, and steadily made a name for herself in the field, performing at prestigious dance workshops around the country. Online, she's appeared as a dancer in videos that have gotten millions of views, dancing to the likes of Taylor Swift's "Look What You Made Me Do," Migos' "Bad and Boujee", and Future's "Mask Off." She also performed the dance steps for the hit stop-motion Monster High music video "Gaga for Ghouls."
Put to the test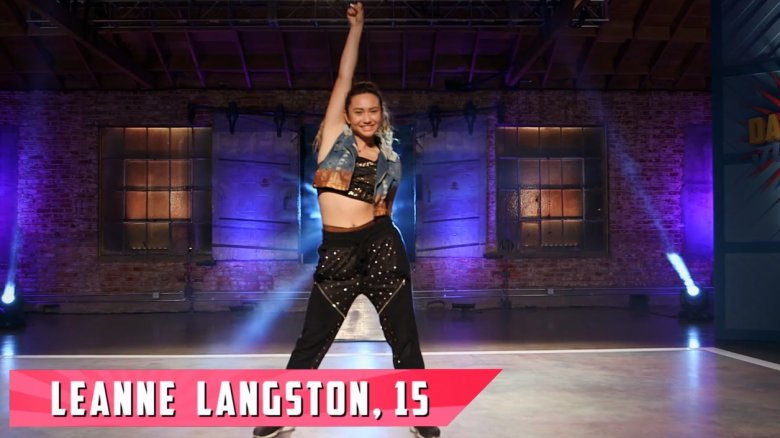 At the age of 15, Leanne put her skills to the test on the online dance competition Dance-Off Juniors, appearing on the sixth episode of the series to compete with a number of other dancers for a cash prize. When asked to describe her dance style in her introduction, she said, "I am hard-hitting, powerful, and I just share my energy with everyone." That's a confidence that only comes from knowledge of the craft, and she went on to prove her skills in the contest, beating back every other contestant to walk away with $5,000. Perhaps more importantly, she also made connections — not long after the appearance on the show, she worked professionally with judge Matt Steffania and judge Todrick Hall, the latter of whom would eventually link up with her again as a choreographer for Club Mickey Mouse.
Instruments and vocals by...
If Leanne was only good at being a dancer, she'd still be worth taking notice of, but it's her skills as a musician that really put her over the top. She's shared a variety of cover song performances over the years on social media, playing both piano and guitar. She's also able to sing live just as impressively as she can in the studio. Though she's mostly only publicized her covers, she writes music as well, considering it an important part of her identity as an artist.
"Having the ability to make my own music based on my own life experiences has made me confident, fearless, and eager for my future," she says.
It's a future she has ambitious plans for. Leanne's goals are nothing short of superstardom, which she made clear during her Dance-Off Juniors appearance. "When I get older I want to be like the next Beyoncé or J. Lo," she said. "But as a backup plan, I'm really looking forward to being a doctor — just like my mom."
A sleek video collection
In the fashion of a true self-starter, Leanne has put all her talents on display at the same time with a series of music videos on YouTube, performing covers of hit pop songs in well-produced, glossy productions. Thousands of people do song covers on YouTube as a side gig, but Leanne is among the rare few who can do it while coming off like a seasoned professional. 
Her videos do a great job of demonstrating her range as a performer. Some, like an ensemble performance to Major Lazer & DJ Snake's "Lean On," largely show off her dance skills. Others, like a cover of Michael Jackson's "Black or White," showcase her singing talents, dancing ability, and charisma in front of the camera. She's also posted several videos with a Christmas theme, including Ariana Grande's "Santa Tell Me," Mariah Carey's "All I Want for Christmas is You," performed with fellow dancer Kenneth San Jose, and Dean Martin's "Baby It's Cold Outside," performed with singer Luca Tarqua.
The new Mouseketeers
Leanne made her debut as one of the eight Mouseketeers in the revamped Club Mickey Mouse in September 2017, joining a squad of other super-talented teens to produce new programming for Instagram and Facebook. The new version of the series does away with the variety show style of previous eras, instead chronicling the Club as they come together to produce music videos, with most of the content showing the behind-the-scenes process of writing, recording, and performing. 
Becoming a member of the team has given Leanne a platform to show off her skill set to the world, appearing in both the group's official videos and some fun side projects, like an impressive tap dance choregraphed by fellow Mouseketeer Ky Baldwin. For Leanne, the collaboration is an invaluable experience. "The best part about being a Mouseketeer is being able to develop and share my passion for my craft alongside some of the most talented kids out there," she said. "Being able to grow with my fellow Mouseketeers as well as sing, dance and act with them has been an incredible journey that will definitely have an impact on shaping me into the artist I aspire to become."