X-Files Star Gillian Anderson Bares All In New PETA Ad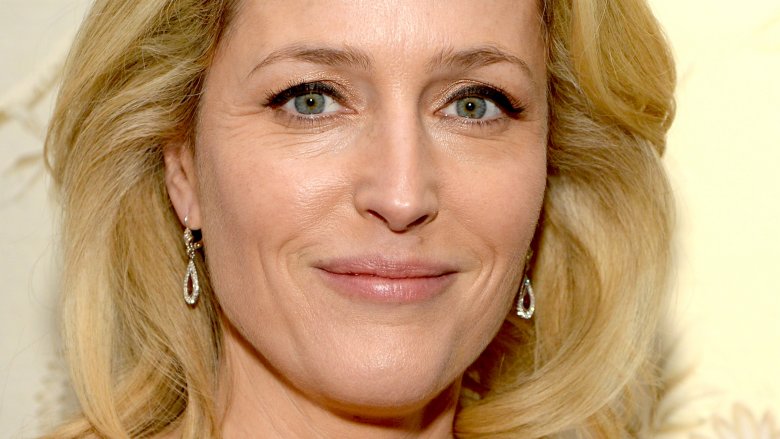 Getty Images
The actress just stripped down for a good cause.
On Wednesday, Feb. 7, 2018, The X-Files star Gillian Anderson joined the long list of Hollywood A-listers who've collaborated with the animal rights organization PETA. In a new anti-fur campaign, featuring Anderson in nothing but a pair of cat ears, the 49-year-old declared to the world that she'd rather go naked than wear fur.
Remarking on her involvement with PETA for the ad, Anderson said, "I found it liberating to use my body to make an important statement. People tend to look away from anti-fur ads showing mangled animals, but they're drawn to PETA's 'naked' campaign, and I'm proud to be a part of it."
Other celebrities who've posed for PETA's "naked" ads include Pink, Eva Mendes, Khloé Kardashian, and Taraji P. Henson (via StyleCaster).
She'd rather go naked than wear fur 💕 @GillianA, star of #TheXFiles, strips down in a liberating new PETA ad. https://t.co/fIz8FMFs5m pic.twitter.com/rnDTvdGvNv

— PETA (@peta) February 7, 2018
As noted by People, Anderson's PETA ad will be displayed via a 70-foot billboard over New York's Penn Station, just in time for New York Fashion Week.
Anderson previously teamed up with PETA in 2008, lending her voice to a video showing the cruel treatment of rabbits being killed for their fur. She also appeared in a PETA commercial that premiered during NBC's Hannibal, in which she sat at a dinner table where her leg was to be served as the main course. The message? Eating meat is wrong, no matter where it comes from.