Quincy Jones Says He Dated Ivanka Trump In New Interview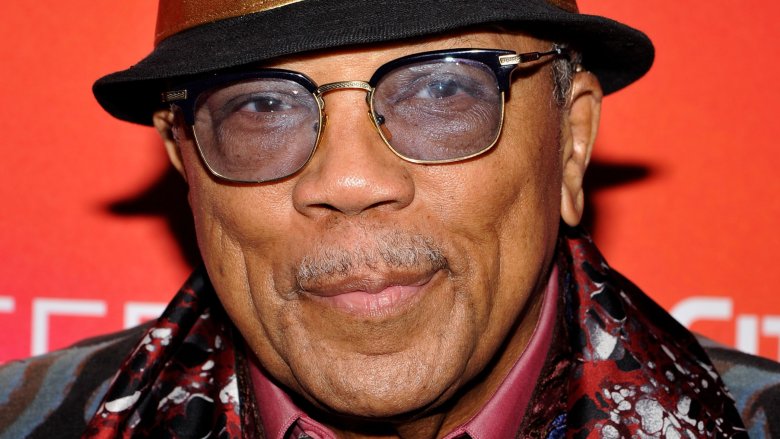 Getty Images
The music industry legend just dropped some crazy details about his personal life.
In an interview with Vulture published on Wednesday, Feb. 7, 2018, Quincy Jones opened up about everything from his experience working with Jimi Hendrix to his opinion about today's popular artists. However, there was one moment that stood out from everything else — and that was his admission that he'd once dated President Donald Trump's daughter Ivanka Trump.
Remarking about how Donald and his fanbase of "uneducated rednecks" had initiated a wave of racism in America, Jones noted, "I used to date Ivanka, you know."
Jones claimed that they'd gone out 12 years ago, back in 2006. "Tommy Hilfiger, who was working with my daughter Kidada, said, 'Ivanka wants to have dinner with you,'" the music producer explained. "I said, 'No problem. She's a fine motherf***er.'"
Jones continued, "She had the most beautiful legs I ever saw in my life. Wrong father, though."
Throughout his interview, Jones didn't hold back his disdain for the 45th President of the United States, confessing that he used to hang out with him years ago. "He's a crazy motherf***er. Limited mentally — a megalomaniac, narcissistic," the 84-year-old said. "I can't stand him."
He added, "He doesn't know s***. Someone who knows about real leadership wouldn't have as many people against him as he does. He's a f***ing idiot."
Please, tell us how you really feel, Jones.