Eric Church Once Sparked A Feud With Miranda Lambert And Blake Shelton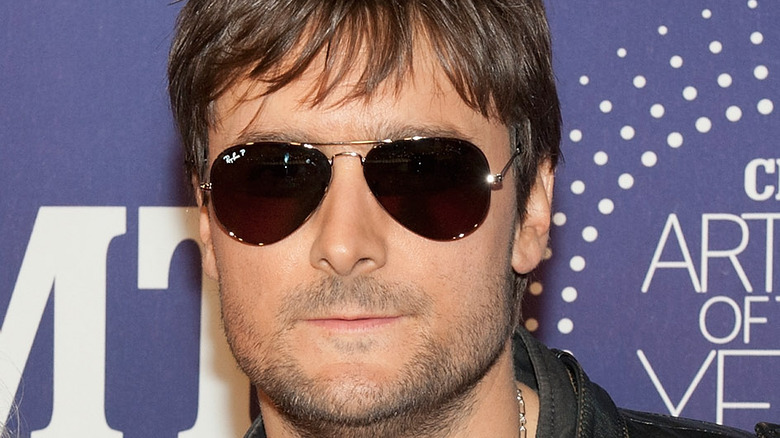 Erika Goldring/Getty Images
When "American Idol" premiered in 2002, no one expected it to produce a winner who would go on to become a multi-platinum superstar, but it did. Not only is Kelly Clarkson one of the show's most successful alums, but she helped shape the trajectory of reality singing competitions for decades to follow. Things came full circle for the "Stronger" singer when she stepped in to judge "The Voice" in Season 14, per Insider. As its name implies, "The Voice" prioritizes vocals over appearance. It features a new method of selecting talent via blind auditions, in which the judges can turn their chairs if they want a singer on their team. The series has enjoyed a long-running spot on NBC and attracted high viewership numbers as recently as October. 
Judging by the success of the series, it seems like there's a lot of love for reality singing competitions. This could be due to the way they satisfy fan cravings for both emotional and entertaining factors — but at least one entertainer isn't a fan of them. Back in 2012, country music superstar, Eric Church, raised eyebrows when he questioned the integrity of reality singing competitions like "American Idol" and "The Voice." In the process, he also sparked a feud with certain hitmakers, including Miranda Lambert and Blake Shelton.
Eric Church criticized judges and contestants on reality singing shows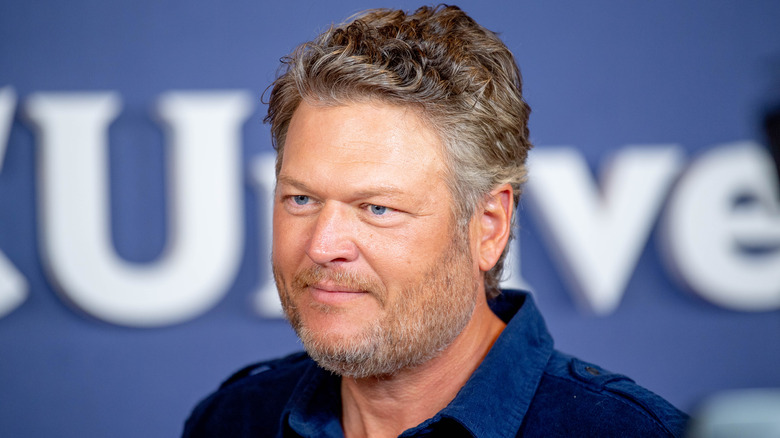 Roy Rochlin/Getty Images
Eric Church has never been afraid to speak his mind, but his comments to Rolling Stone crossed the line for some. "Honestly, if Blake Shelton and CeeLo Green turn around in a red chair, you got a deal? That's crazy," he said, name-dropping two of "The Voice" judges. "I don't know what would make an artist do that. You're not an artist." Church then bashed the legitimacy of reality singing competitions by suggesting that involvement in them could ruin an artist's career. "Once your career becomes about something other than the music, then that's what it is. I'll never make that mistake," he added.
When Shelton caught wind of Church's comments, he wasn't pleased. "I wish I misunderstood this ..." the "God's Country" singer tweeted. "The Voice" alum and Team Blake contestant RaeLynn leaped to her former coach's defense, telling her Twitter followers, "Well, I was a fan of @ericchurch till now."
Church's comments angered more people than Shelton, as plenty of giants in the music industry got their start on singing shows, including Carrie Underwood, Kellie Pickler, and Miranda Lambert — the latter of whom rose to fame on "Nashville Star." Church and Lambert also had a history together, as he played the opening act to CMT on Tour in 2010 with her. "Thanks Eric Church for saying I'm not a real artist. Or @kelly_clarkson, @carrieunderwood & @KeithUrban," Lambert fired off on Twitter. She added, "[You're] welcome for the tour in 2010."
Eric Church walked back his comments and made peace with Miranda Lambert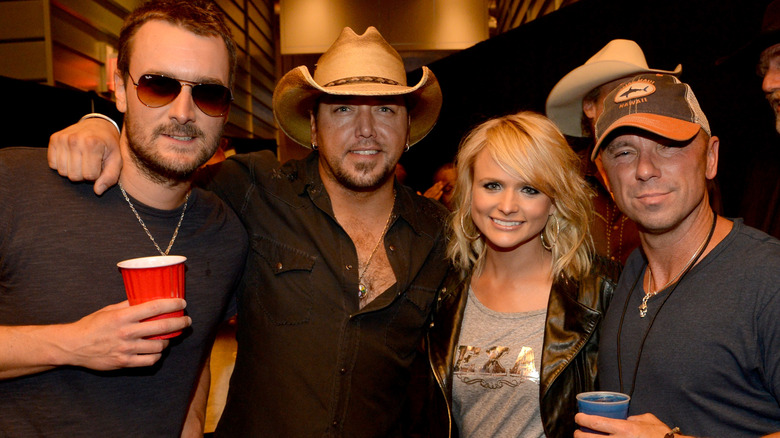 Rick Diamond/Getty Images
When Eric Church's incendiary comments made headlines, the singer had to do some damage control. "The comment I made to Rolling Stone was part of a larger commentary on these types of reality television shows and the perceptions they create, not the artists involved with the shows themselves," he clarified on ABC News Radio (via Yahoo! News). Church then apologized to his peers for putting them on blast. "I have a lot of respect for what artists like Carrie Underwood, Kelly Clarkson, and my friend Miranda Lambert have gone on to accomplish. This piece was never intended to tear down any individual and I apologize to anybody I offended in trying to shed light on this issue," he added.
Lambert, at least, didn't hold Church's words against him. "I think that anybody can get roped into a really bad interview situation, and I've had things printed about me that sounded way worse than they were ... Everybody loves to call it a feud. It's not really a feud," she said in an interview with Yahoo! Music. Since Lambert forgave Church's interview, the two have been on good terms. Per SongFacts, Lambert and Church co-wrote the 2019 hit "Don't Blame It On Whiskey," in addition to lending their vocals to the demo track. As of August, Music Mayhem Magazine reported that they are set to star in an upcoming documentary titled "They Called Us Outlaws."