The Unusual Prop That Donald Faison Kept From The Set Of Clueless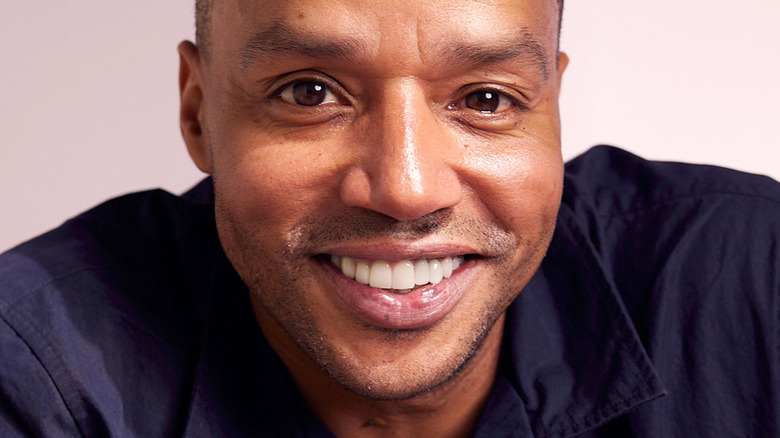 Corey Nickols/Getty Images
"Clueless" was one of the biggest movies of the 1990s. The 1995 Amy Heckerling teen comedy starred Alicia Silverstone as Cher Horowitz, a Beverly Hills rich girl with a heart of gold, and the dream supporting cast included Stacey Dash, Brittany Murphy, Donald Faison, and Paul Rudd. "Clueless" became a cult classic thanks to its clever writing and a soundtrack that included everything from a cover of Kim Wilde's "Kids in America" to Coolio's "Rollin' With My Homies." The film featured language of the day — "As if!" — and forward-thinking items like a closet computer that helped Cher to choose her outfit of the day (like her perfectly matched yellow plaid suit).
The "Clueless" prop department didn't miss a trick, either. For a scene where Cher's report card was shown, they had to ask Heckerling for a last name to fill in because the character's last name was never actually in the script. The name "Cher Horowitz" was ad-libbed by actor Wallace Shawn in one scene, Heckerling told Vogue, but eagle-eyed viewers can see Cher's last name is listed as "Hamilton" on her report card. 
That rogue report card would have been an epic thing to take from the "Clueless" set, but one actor found something even better to take home once filming was complete.
Donald Faison took home a prop that was specially made for his character
In "Clueless," viewers got a close-up look at the bicker-filled romance between Stacey Dash's character, Dionne, and her boyfriend Murray, played by Donald Faison. In one scene, Murray gave Dee a driving lesson and as he screamed in terror (she mistakenly hopped on the freeway!), viewers could see he had a mouthful of braces. In a Reddit AMA years later, Faison revealed that the braces were created for him just for the movie. "I actually still have them," he told fans. There was a big reason that Faison wore fake braces in the movie; it turns out, his teeth were tiny.
In a 2014 interview, Faison revealed that he never had braces in real life — ever. When he starred in "Clueless" in 1995, he was 21 and still had baby teeth in his mouth, which presented a problem. "What happened was, one of my teeth didn't fall out. So because of that, I had an extra tooth," he told Vulture. He added that producers wanted to hide his extra tooth because it looked "weird" when he smiled. "So they put braces on me," the actor said. "They were trying to hide my small teeth!" Faison told Entertainment Tonight in a later interview.
Clueless producers also made Donald Faison shave his head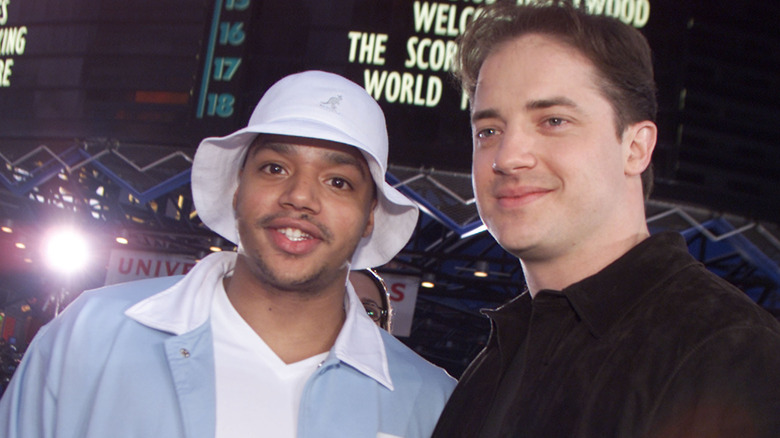 Kevin Winter/Getty Images
Tiny teeth weren't Donald Faison's only problem when it came to playing teen Murray. In addition to the fake metal in his mouth, Faison revealed that he was required to shave his head for the role in "Clueless." Faison told Entertainment Tonight that his hair began to recede when he was 18 years old, so producers had him shave it all off and wear hats in the movie. There's even a scene in "Clueless" in which Murray is seen getting his head shaved in the middle of a party because he's "keeping it real."
While Murray's signature saggy, baggy jeans were something Faison wore before making the film, the actor said he actually took the hip-hop style hat-wearing clue from his character. "For the longest time, I used to wear my hats really low, and that I kind of took from Murray," the "Clueless" star told Harper's Bazaar in an interview.