The Reason Maurice Benard Nearly Quit General Hospital After Just Weeks On The Job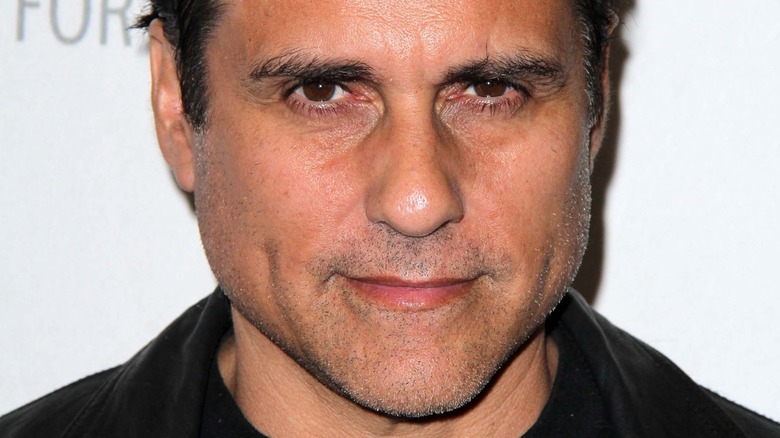 s_bukley/Shutterstock
It seems almost impossible to picture life in Port Charles without "General Hospital" mobster Sonny Corinthos. And it seems almost impossible to picture anyone playing the role other than actor Maurice Benard. But, in recent years, he's been more than just a fictional kingpin and the main protagonist of the hit ABC soap. Benard began his own mental health series on YouTube called "State of Mind," in which he interviews other daytime television stars about their personal struggles — and it's a project of which he's certainly proud. In 2021, Benard told Soap Opera Digest, "You know, what I love about 'State of Mind' is that it gives me a platform to say whatever I want, which is cool, but it gives daytime actors a place where they can be interviewed about things like what they went through in their childhood. I'm proud of being in daytime and I'm proud of being an actor, but if I can just have a platform for them, I'm happy. I'm happy as hell! I love it."
Long before "State of Mind," Benard made it no secret that the subject of mental health has always been at the forefront of his mind, especially due to his own struggles with bipolar disorder, anxiety, and depression, as detailed by ABC7. And because of it, Benard admitted that he almost quit "General Hospital" for good.
Maurice Benard almost threw in the towel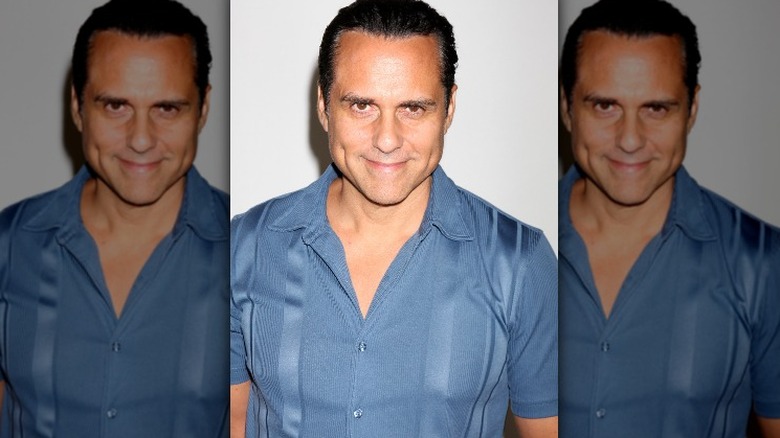 Kathy Hutchins/Shutterstock
There's no face more recognizable to daytime television fans than Maurice Benard's face, but there was a time in which he did not want to face anything at all. In his book, "Nothing General About It: How Love (And Litihum) Saved Me On And Off General Hospital," the actor detailed a very disturbing moment that he had on the set of the soap. He said that he kept hearing voices in his head and that unbeknownst to the people around him, he had become delusional. Benard was only three weeks into the job and said that it was his wife, Paula, and "General Hospital" producer and director Shelley Curtis who both helped convince him not to quit "General Hospital." Benard recalled (via Instagram): "I'll never forget, I was in my dressing room with [producer/director] Shelley Curtis, crying like a baby on her shoulder. I said, 'There's no way I can say a line.'"
Benard went on to say that Curtis looked at him and said, "We will do it page by page line by line word by word if we have to." If it weren't for her determination, there's no doubt that the landscape of Port Charles would look very different today. With that said, there are still a lot of "General Hospital" fans who can't help but wonder what the future has in store for Sonny Corinthos on the small screen and Benard off-screen.
Maurice Benard has hinted about his retirement plans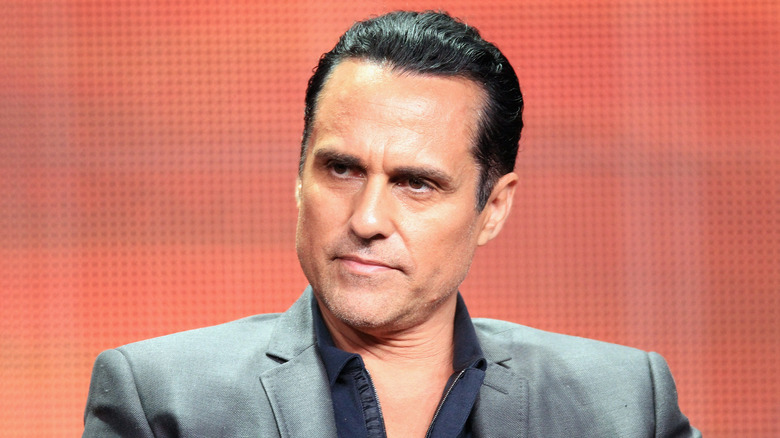 Frederick M. Brown/Getty Images
Much to the shock and horror of "General Hospital" fans everywhere, Maurice Benard did hint back in April that he's been thinking more and more about his retirement plans, according to Pop Culture. Fans were horrified not because they don't want him to enjoy his life, but mostly because a lot of them can't picture life in Port Charles without Sonny Corinthos. During an episode of his "State of Mind" series on YouTube, Benard hinted that he was looking to make a transition in his career by focusing more on his mental health series and less on acting. He said, "If I ever left ['General Hospital'], I would want to bring this 'State of Mind' in a place where I could make a good enough living to just do this. But acting... I don't know when, but soon enough I'll be done with it. Sorry. I hate to say that, but it's the truth."
In other words, Benard is very well aware that the ground would shake beneath his feet if he ever decided to announce his retirement from "General Hospital." While fans would certainly miss seeing him as Sonny in front of the daytime television cameras, the good news is that they will still be able to see Benard in front of the "State of Mind" camera instead.