AnnaLynne McCord Opens Up About Feud With 90210 Co-Star Shenae Grimes
The actress just discussed her rocky relationship with her former co-star.
On Tuesday, Feb. 6, 2018, AnnaLynne McCord appeared on The Wendy Williams Show to promote her new movie First We Take Brooklyn. And, while there, the 30-year-old revealed to host Wendy Williams that she and Shenae Grimes had some serious drama on the set of 90210.
When asked if she kept in touch with her 90210 castmates, McCord revealed, "You know, it's really funny. Shenae and I — who played Annie — we were literally at each other's throats for five years."
And apparently, the pair's feud didn't end until right before the series went off the air. "And the day before we wrapped, Shenae calls me and she's like, 'Hey. I can't believe it's over!'" Recalling her reaction to Grimes' surprising phone call, McCord told Williams, "I'm like, 'B****?!'"
Agreeing with Williams that she was like the "mean girl" on set, McCord explained, "I just was removed from everything. I had social anxiety and I didn't know it, so it makes you seem like a real little, um, piece of work."
Fortunately, however, McCord and Grimes were able to put their bad history behind them and the two went on to become close friends, with McCord even having gone to Grimes' wedding to model Josh Beech in 2013.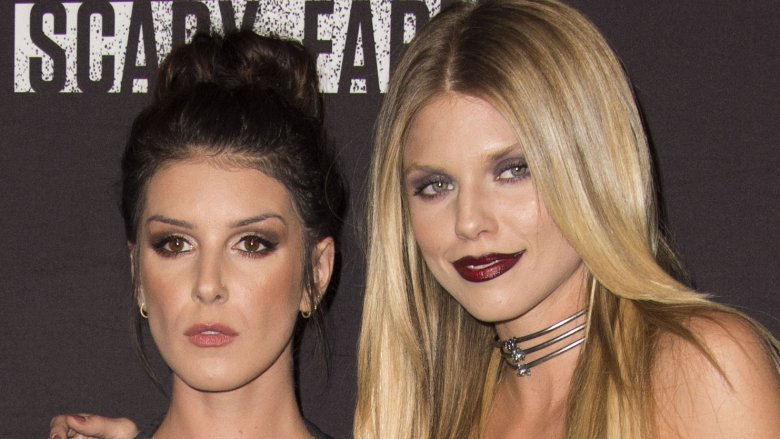 McCord later elaborated on her past relationship with Grimes at the premiere of First We Take Brooklyn on Feb. 7. Speaking to Us Weekly, she said, "There was just discrepancies, ego, so much ego," adding, "When you're that young — Shenae was 18, I was 20 — we got this crazy show that had so much hype around it and our egos were out of this world."
"When that happens, you're kind of thrown into this limelight of Hollywood and early success, and all those things and you're dealing with your own demons, which she and I both were, secretly," McCord went on. "Our hidden stories were very much a big part of what caused us to be the people that perhaps we were."
As she'd mentioned on The Wendy Williams Show, McCord noted that she'd been dealing with "severe anxiety" trauma from her past while filming 90210, which caused her to lash out at her co-stars who'd she see "18 to 20 hours a day." She explained, "You see them more than your family, more than your boyfriend. So they're the ones that you take everything out on, and I think Shenae and I have such strong personalities, the friction was there and it was an energy thing as well."
McCord concluded, "That's the beauty of trying to grow up a little bit, right? Growing up in front of people is hard."