Rose McGowan's Former Manager Jill Messick Takes Her Own Life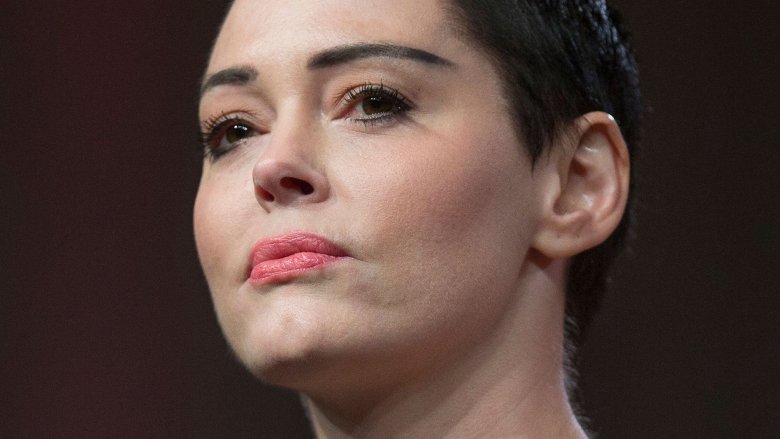 Getty Images
The producer and studio exec has died.
Deadline reports that Rose McGowan's former manager Jill Messick committed suicide in Los Angeles on Wednesday, Feb. 7, 2018. Messick, who'd reportedly battled depression and had been diagnosed with bipolar disorder, was 50 years old.
Messick's family confirmed the news in a statement obtained by the entertainment news site. They claimed that Messick was "collateral damage" in the media frenzy surrounding the Harvey Weinstein scandal and, specifically, McGowan's involvement in it.
"Over the past few months, many women have come out with allegations against Harvey Weinstein, including Rose McGowan, who has repeatedly spoken with the press, striking out against not only her alleged attacker, but a great many others. One of them was Jill, who chose to remain silent in the face of Rose's slanderous statements against her for fear of undermining the many individuals who came forward in truth," the statement read, in part. "She opted not to add to the feeding frenzy, allowing her name and her reputation to be sullied despite having done nothing wrong. She never chose to be a public figure, that choice was taken away from her."
Messick, who'd worked at both Lorne Michaels Productions and at Miramax during her career, was allegedly devastated to see emails between her and Ben Affleck released to the public by Weinstein in an apparent attempt to refute McGowan's claims of sexual assault presented in her book, Brave. In the emails, Messick recounted McGowan admitting to entering a hot tub with Weinstein, noting that she'd done so "consensually" but had later "regretted" it (via USA Today).
"Seeing her name in headlines again and again, as part of one person's attempt to gain more attention for her personal cause, along with Harvey's desperate attempt to vindicate himself, was devastating for her," her family's statement continued. "It broke Jill, who was just starting to get her life back on track."
According to Messick's family, McGowan had told Messick about her alleged sexual assault, though, they claim, she'd never said she'd been raped. Still, the family insists that Messick reported the incident to her superiors, assuming that they'd respond accordingly. They stated that Messick did not learn of the specific details of the alleged rape until McGowan spoke out in recent months (via People).
Messick is survived by her two children, Jackson and Ava; her partner, Dan Schuck; her father, Michael; and her brother, Jan.