Why Doug Davidson Finally Quit The Young And The Restless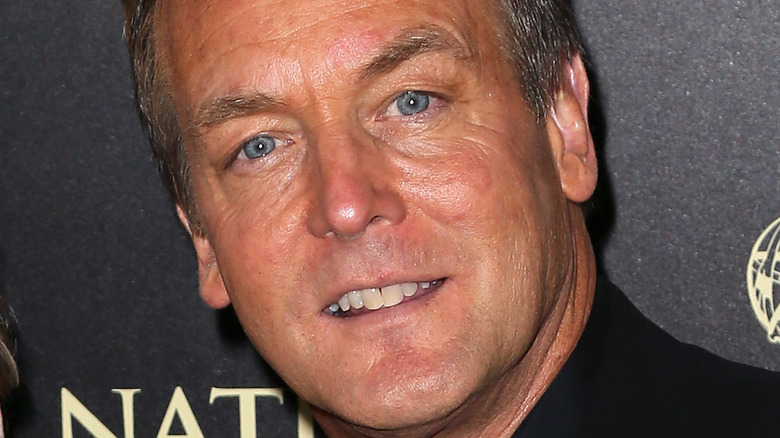 David Livingston/Getty Images
For quite some time, viewers have wondered why Doug Davidson hasn't been seen on "The Young and the Restless." Unfortunately, the answer isn't simple. For many years, fans have known Davidson best as his character, Detective Paul Williams. He's been fighting crime and teaching those around him the difference between right and wrong for more than four decades. According to Soap Opera Digest, Davidson holds the title of the show's longest-running cast member as he made his debut in 1978. After taking a four-month break in 2019, Davidson admitted that returning to the set of the hit CBS soap always felt like home. He said, "After 41 years, it's so normal. Having four months away from it, to come back, it was like a time warp. Nothing had changed, and that was kind of surreal."
With that said, it seems like Davidson has had her fair share of off-screen drama when it comes to his alter-ego, Paul. The actor felt that his character could contribute to more "Y&R" storylines in recent years, though the producers and writers of the soap haven't necessarily agreed.
Doug Davidson was tired of being treated like a supporting character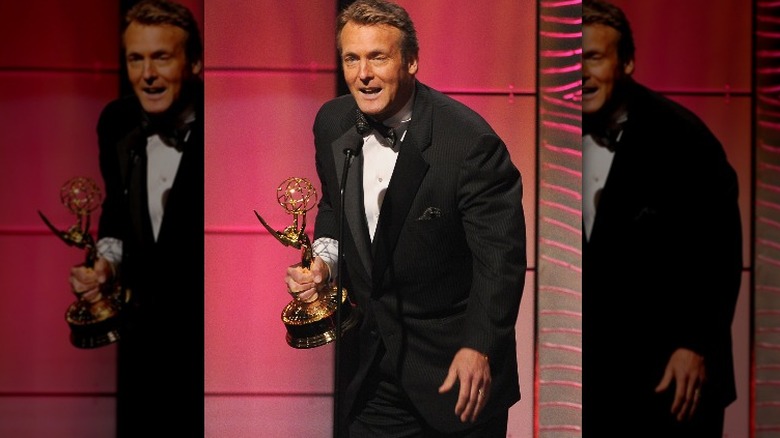 Kevin Winter/Getty
As Paul Williams on "The Young and the Restless," Doug Davidson has been part of many major storylines — like when Cindy Lake (DeAnna Robbins) took a bullet for him and later died in his arms (via Soaps in Depth). And while there's no doubt that Paul has earned his heartthrob status thanks to his charming good looks, he also won a magazine centerfold contest when his wife, Lauren Fenmore (Tracy E Bregman), submitted a photo of him behind his back. He's also solved more cases than anyone can count, but that wasn't enough for "Y&R" to keep him active in some of the soap's big stories over the last few years.
In March 2021, Davidson felt he wasn't a part of the show's cast anymore, tweeting to his fans, "I just want to thank you again for all your support. But I think I am done. After 43 years, I am treated like a day player. No bueno." Fans of the actor have also felt his absence and noted how little time he's had in front of the cameras. In fact, they've been so irked by how the soap has supposedly mistreated the actor that one fan started a Change.org petition in the hopes that producers would realize just how much the character is missed. But is that enough to bring him back for good?
The door might still be open for Doug Davidson's return
Well, if there's anything that we've learned about life on "The Young and the Restless," it's that you can take the boy out of Genoa City, but there's no way you could take Genoa City out of the boy. Even though Doug Davidson has made it pretty clear that he's done with that part of his life, he often makes references to his character on social media. In August 2022, he shared a photo of himself with a beard on Instagram and captioned it with, "A different 'Paul' right now." Many of his fans commented, one writing, "Doug has it going on then and now! The veterans are more interesting and have so many layers to explore." Another said, "We demand they bring Paul back!! I've watched since 1973 when 'Y&R' debuted. It's not the same without you, and you just get better with age!"
Davidson often retweets the same sentiments from his fans and followers on social media. Most have them have pointed out that "The Young and the Restless'" 50th Anniversary celebration is missing a key character in Paul Williams. As much as Davison probably wants to put all of the soap drama behind him, there's a chance that he would jump at the opportunity to serve the Genoa City Police Department again. And there's no doubt that "Y&R" viewers would welcome him back with open arms.