Fixer Upper's Joanna Gaines Shows Off Her Growing Baby Bump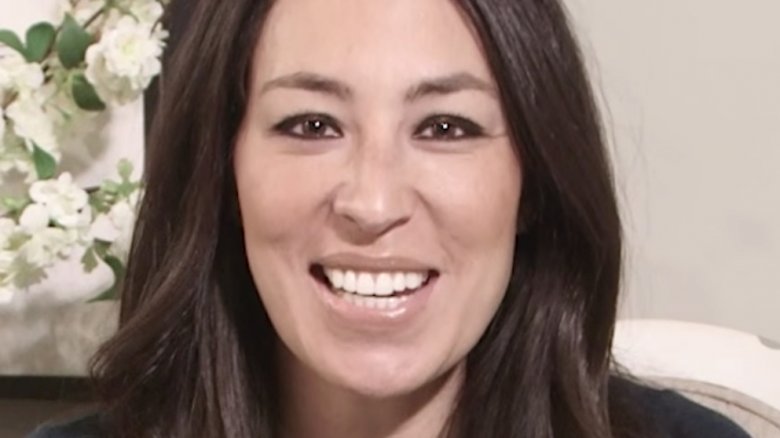 Getty Images
The home reno expert just gave a sneak peek into her pregnancy.
On Thursday, Feb. 8, 2018, Fixer Upper star Joanna Gaines shared a glimpse of her baby bump on social media. In her Instagram Stories, she posted a photo of herself sitting on the floor with her hands in the shape of a heart on her belly.
In another Instagram post, Joanna revealed that she'd been taking part in a new photoshoot — and that her pregnancy would apparently be on full display. "Photoshoot today and there's no hiding this baby bump anymore," she wrote in the caption of a selfie, showing the very top of her stomach.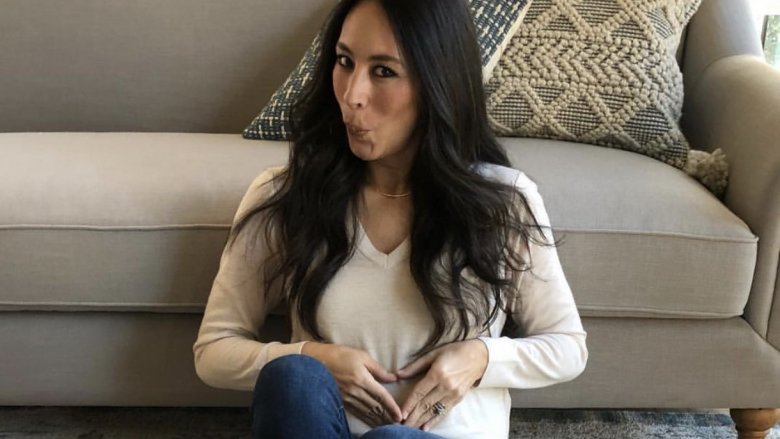 Joanna also recently gave some insight into her current pregnancy cravings. Alongside a photo of freshly baked chocolate chip cookies, she told her 6.7 million Instagram followers, "Woke up this morning at 2:30 AM and was craving fruity pebbles, a pimento cheese sandwich, chicken spaghetti, deviled eggs, and ranch dressing. Didn't have any of that so I made myself some cookies."
She added, "With all the restaurant's final tastings, the cookbook (yes these cookies are in it!), and this pregnancy-I'm definitely growing at a record rate👌🏽."
As Nicki Swift previously reported, Joanna and her husband, Chip Gaines, revealed that they were expecting their fifth child together in January. Sharing a photo of themselves comparing bellies, Chip wrote, "Gaines party of 7.. (If you're still confused.. WE ARE PREGNANT)."
Joanna and Chip, whose HGTV series will soon come to an end, are already parents to four other kids: Drake, 12, Ella, 11, Duke, 9, and Emmie Kay, 7.