Actors Whose Careers Never Really Recovered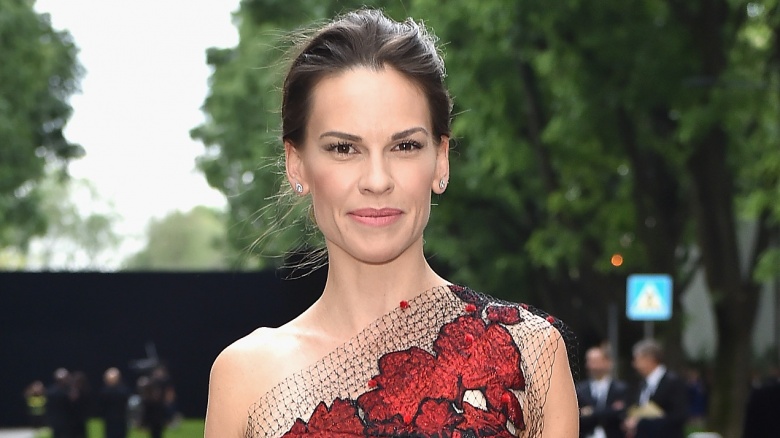 Getty Images
There are no shortage of Hollywood stars who don't shine quite as brightly as they used to. After setting the bar high earlier on in their careers, it must've been hard for these standouts to live up to the expectations. It's interesting to think just how many former Hollywood A-listers have shifted to the acting B-list, so without further ado, here are some actors whose careers took a turn for the worse.
Adam Sandler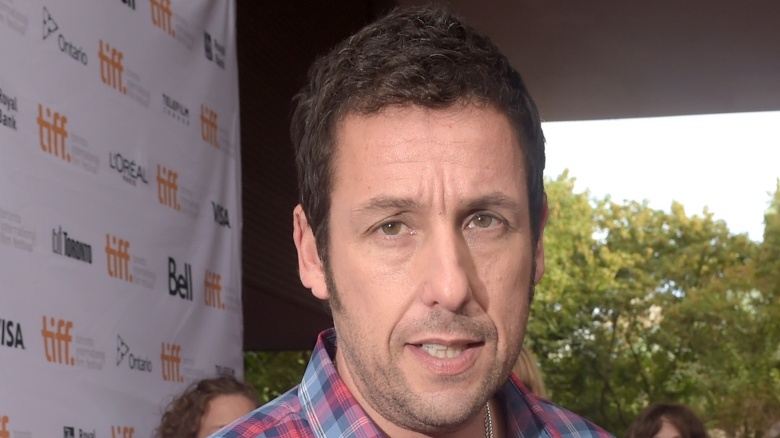 Getty Images
Adam Sandler started off with a few funny movies, and we were all laughing. Flicks such as Billy Madison, Happy Gilmore, and just about everything up to Anger Management were good for more than a few chuckles. Sandler was also great in a couple serious films such as Reign Over Me and Punch Drunk Love, but once he released You Don't Mess with the Zohan, his career tanked. He began releasing bad movie after bad movie, including Jack and Jill, That's My Boy, and The Cobbler. Though the numbers on his direct-to-Netflix movie The Ridiculous Six appeared healthy, Sandler's roles continue to come with a bullseye when it comes to the critics' reviews.
Eddie Murphy
Getty Images
Early on in his career, Eddie Murphy was one of the funniest actors on screen. His standup was hilarious, and his movies were generally well-received. But that was a long time ago. His last movie worth the watch was Shrek, and before that, his last good project was 1999's Life opposite Martin Lawrence. His 2012 movie A Thousand Words holds a Metascore of 26/100. Oof. Oh, how the mighty have fallen.
Mel Gibson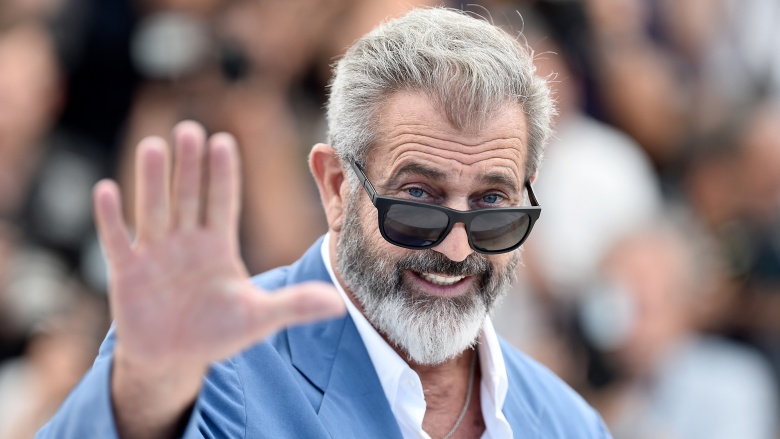 Getty Images
We can pretty much attribute the fall of Mel Gibson to his epic meltdown in 2010. His list of credits after that infamous episode is filled with embarrassing projects for a former leading man: Blood Father, The Expendables 3, Machete Kills, Get the Gringo, The Beaver, and Edge of Darkness. His last really good starring role was 2002's Signs, and that said, the less said about the work of director M. Night Shyamalan, the better.
Tim Robbins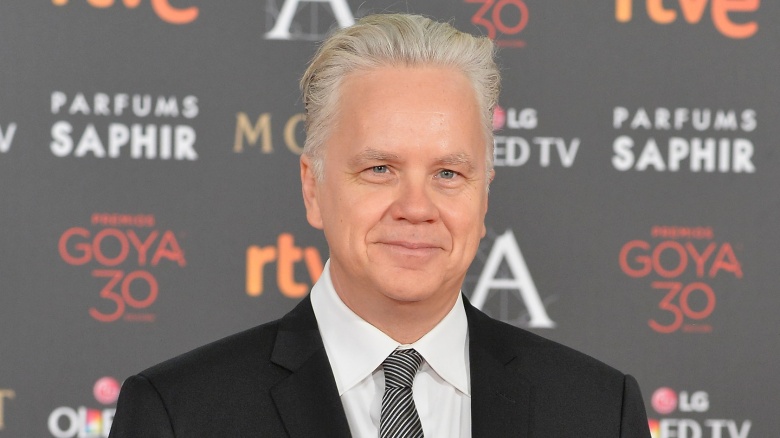 Getty Images
Tim Robbins was once a household name, from 1988's Bull Durham all the way up through 2003's Mystic River. He had some great movies in between, including The Shawshank Redemption, Nothing to Lose, and Jacob's Ladder, but it's been a long while since Robbins has managed to headline a movie, let alone offer up a noteworthy performance.
Catherine Zeta-Jones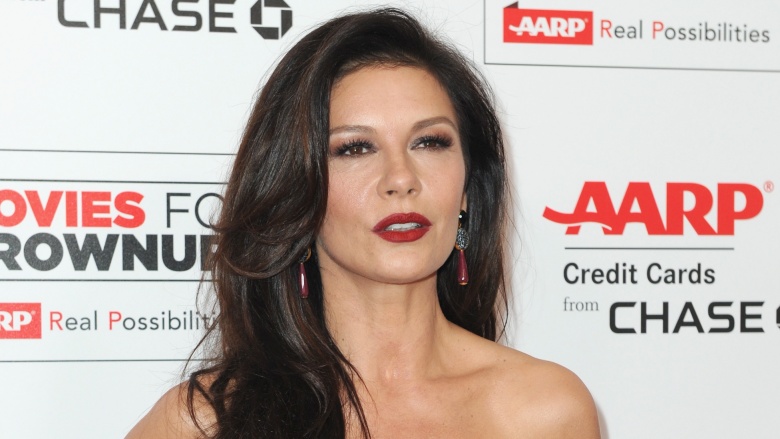 Getty Images
Catherine Zeta-Jones was once a high profile leading lady in the late 1990s and early 2000s, after starring in such great works as Entrapment, Chicago, Ocean's Twelve, and High Fidelity. Her success continued with The Legend of Zorro in 2005 and No Reservations in 2007, but the movies that followed, including The Rebound and Rock of Ages, are widely considered to be travesties.
Hilary Swank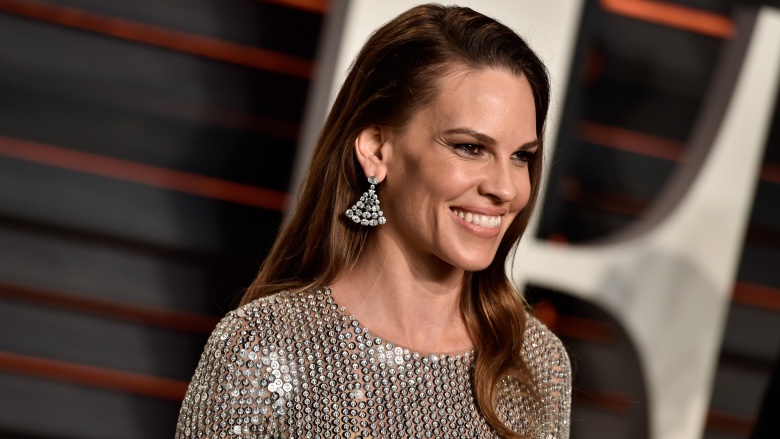 Getty Images
Oh, Hilary Swank, what happened? Her breakout performance in Million Dollar Baby showed that she could hold her own in a leading role, and she followed it up with a stellar performance in Freedom Writers, the story about a young teacher who inspires her class of at-risk students. Since her success with 2007's P.S. I Love You, she hasn't starred in anything notable. Have you heard of You're Not You or The Homesman? Don't worry: no one else has either.
Macaulay Culkin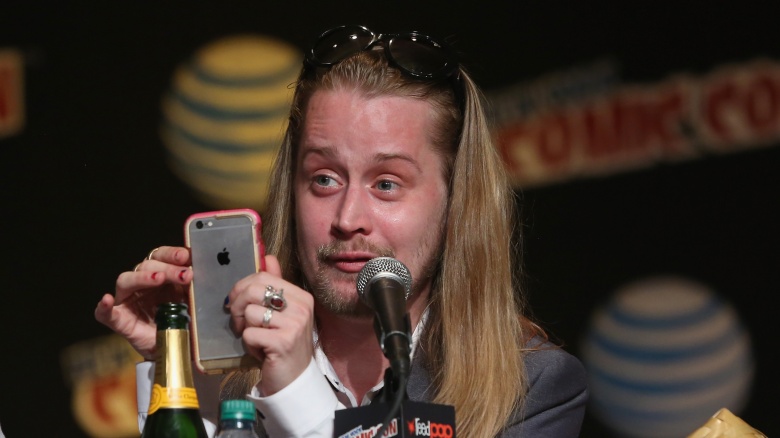 Getty Images
Macaulay Culkin is a prime example of a successful child star who couldn't cut it as an adult. He was in a ton of great movies as a kid, including Uncle Buck (starring the late, great John Candy) and his most famous film, Home Alone. In 1991, he starred in My Girl, but things started going downhill for Culkin around 1994 when he was a part of the poorly received animated movie The Pagemaster with Christopher Lloyd. Following that bomb, Culkin starred in Richie Rich, which also tanked miserably, and that was pretty much the last big movie release we'd see from the kid, although he's appeared in numerous episodes of Robot Chicken.
Nicolas Cage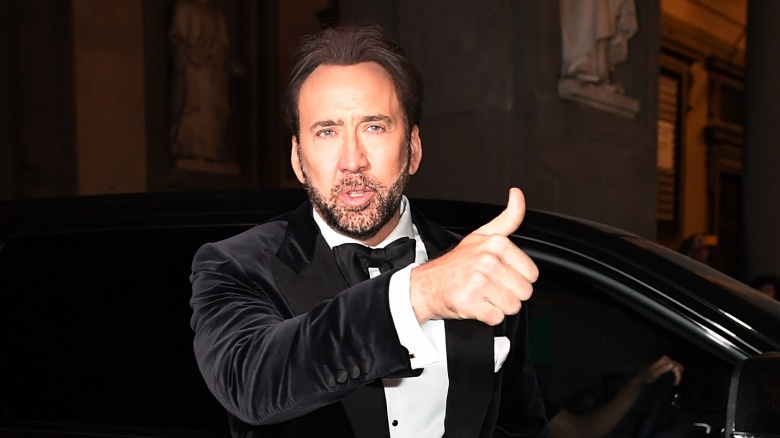 Getty Images
Say what you want about Nicolas Cage now, but he had no shortage of great movies earlier on in his career. Gems like It Could Happen to You and Raising Arizona showed the world just what the young actor could do. Cage was at his best between 1996's The Rock and 2005's Lord of War, with a string of great movies in between. Con Air was an impressive performance, Face/Off opposite John Travolta was amazing despite being completely insane, and his starring roles as Charlie and Donald Kaufman in Adaptation remains one of Cage's most memorable and impressive performances. But things started to go downhill for Cage with 2006's The Wicker Man, which was followed up the dismal Ghost Rider. Cinematic abominations such as Dying of the Light, Knowing, and Left Behind reveal a Cage who has little in common with the actor we used to love.
Cuba Gooding Jr.
Getty Images
Cuba Gooding Jr. has some great movies under his belt, including his iconic role in Jerry Maguire and Men of Honor. But his days as a leading man are apparently over. He has popped up in a good amount of movies in recent years, including the well-received Selma, and in 2016, Gooding made headlines again playing O.J. Simpson in the first season of American Crime Story. But is the Juice a strong enough role to help him climb back on the A-list?
Mike Myers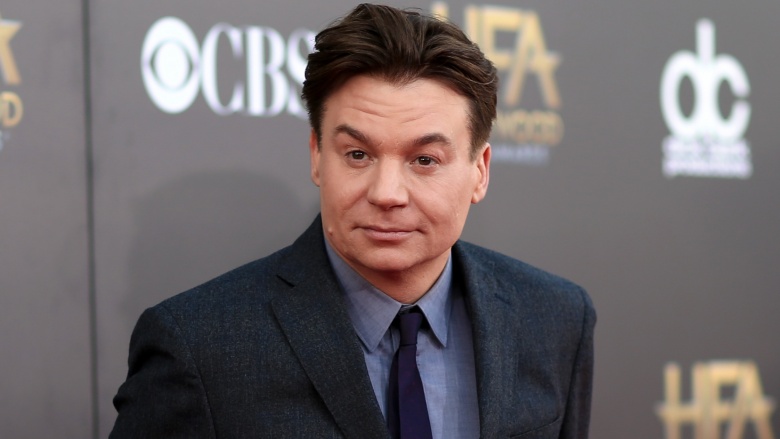 Getty Images
Mike Myers has more than a few classic comedies under his belt, including Austin Powers, Wayne's World, and Shrek, but, he hasn't been in a successful feature since Shrek the Third came out in 2007. He did, however, release The Love Guru, which was a miserable and borderline racist film that could easily be in the running for most un-funny comedy of all time.
Kevin Costner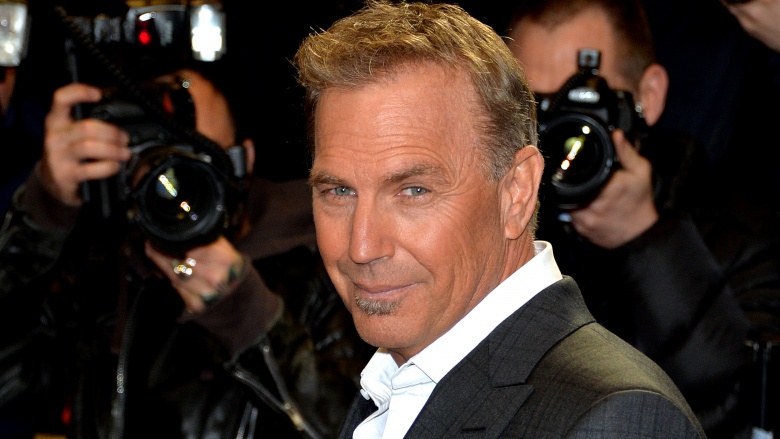 Getty Images
Kevin Costner once had an incredible resume that included classics such as Dances with Wolves, The Bodyguard, and Field of Dreams, but his career started going south right around the time The New Daughter came out in 2009. Costner had a supporting role in The Company Men, and then starred in the admittedly above average TV mini-series, Hatfields & McCoys, but after playing Superman's father in Man of Steel, he starred in an NFL draft-based movie titled Draft Day that wasn't very well received, and then a flick titled Black or White, which no one recognizes.
John Travolta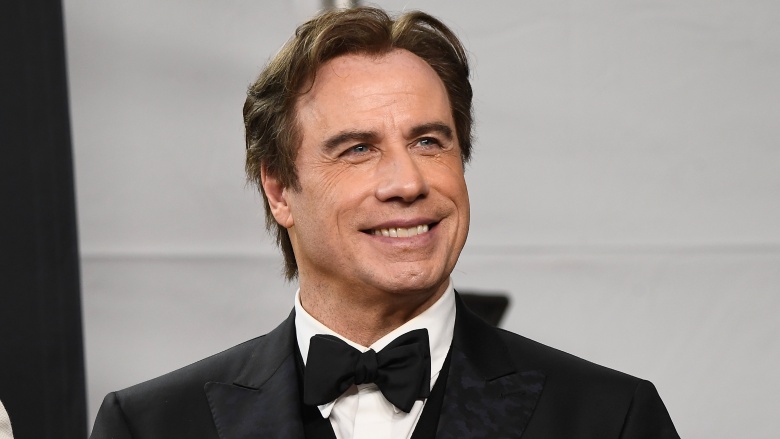 Getty Images
John Travolta has a resume filled with some of the greatest movies to ever hit the silver screen, including Grease, Pulp Fiction, and Face/Off, but he also has a ton of duds mixed in there, including Wild Hogs, Battlefield Earth, and Be Cool. Unfortunately, Travolta's bad movies outweigh the good by a long shot, dragged down by flops such as Old Dogs, Savages, Killing Season, and The Forger. It's enough to break Danny Zuko's heart.
Cameron Diaz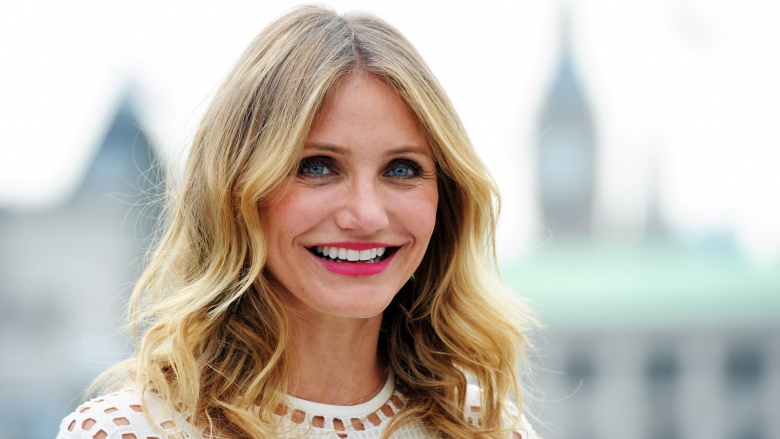 Getty Images
The pinnacle of Cameron Diaz's career took place from 1998 to 2002, when she starred in smashes such as There's Something About Mary, Being John Malkovich, and Shrek. Then she appeared in some questionable R-rated comedies, including Bad Teacher and Sex Tape opposite Jason Segel. In 2014, she also starred in the Annie reboot, which wasn't well-received, thus cementing her new status as a Hollywood B-lister.
Pierce Brosnan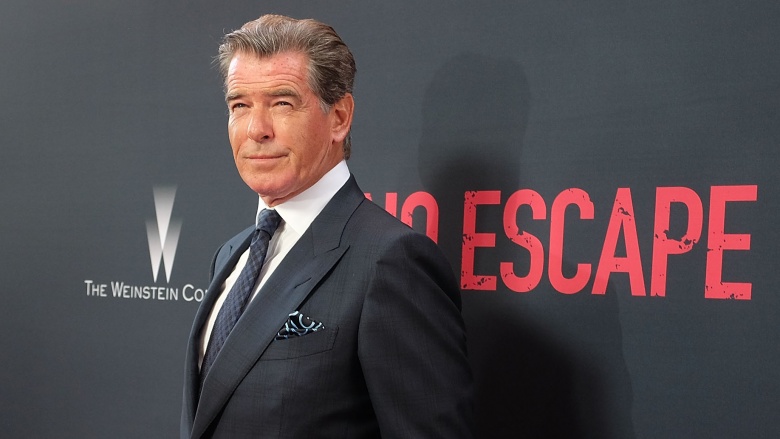 Getty Images
A former James Bond, Pierce Brosnan has seen his career dwindle into obscurity. After starring in The Matador in 2005, he led a string of movies that no one seemed to care about. He was in Mamma Mia!, sure, but other than that, his films from 2006 through 2013 were unmemorable. Brosnan did see a slight bump in 2014 when he surprised audiences with one of the year's best action movies, The November Man, but that role must have been a fluke, because the poorly made projects resumed soon after.
Josh Hartnett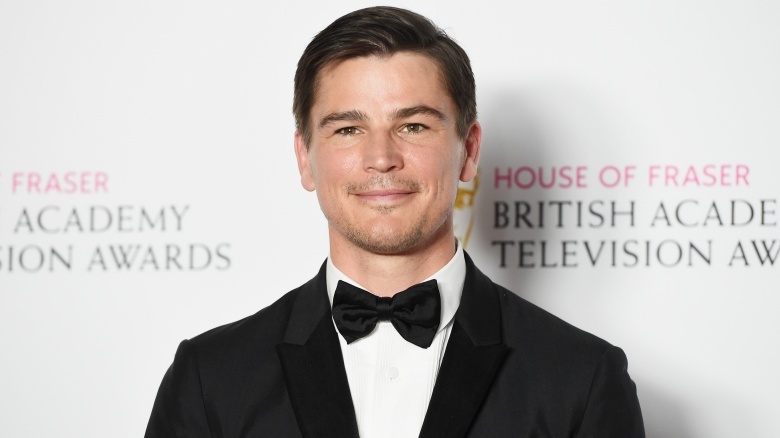 Getty Images
Right around the time of Pearl Harbor—the movie, not the actual attack on America—Josh Hartnett was poised to be the next leading man in Hollywood. It was 2001 and the current comic book movie craze was about to shift into high gear with Sam Raimi's Spider-Man reenergizing the genre. Hartnett told Details that he was offered the roles of Batman, Superman, and Spider-Man, but turned them all down out of a general anxiety over his fame as well as fear of being typecast. He subsequently retreated back home to Minnesota and took some time off, returning with some hits like Sin City and 30 Days of Night, then a long string of duds such as I Come with the Rain and Bunraku. (Is that last one a movie or a secret menu item at a Pho shop?) Anyway, Hartnett may have finally found his way back to big-time leading-man status with the hit series, Penny Dreadful on Showtime. Let's just hope he doesn't get freaked out and go hiding in the frigid Midwest again.
Dean Cain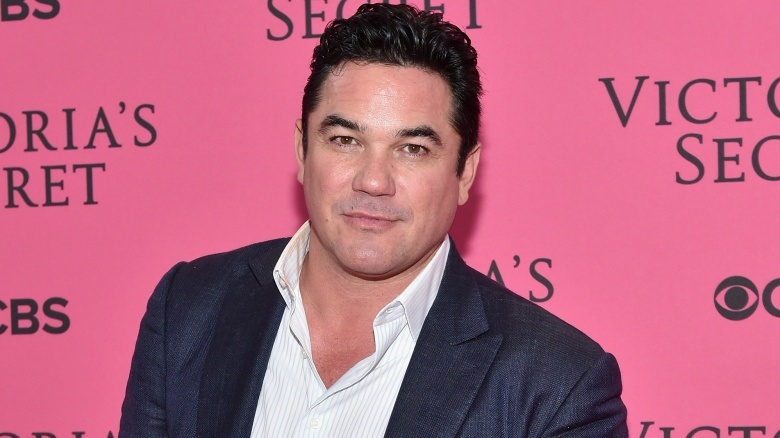 Getty Images
An argument could be made here that Dean Cain's four-year run as Superman on Lois & Clark was actually the anomaly in an otherwise unremarkable Hollywood career, but that would be ignoring his other smash TV hits like The Division and Clubhouse. Okay, maybe those were weak examples, but he's clearly one of the kings of the TV movie, with not only Gentle Ben, but also Gentle Ben 2: Black Gold, The Dog Who Saved Christmas, and that Scott Peterson flick. No, still not feeling it? What about Max Havoc: Ring of Fire, the sequel to the action classic that we all know and love, Max Havoc: Curse of the Dragon? Wait, he didn't even play Max Havoc? This is getting bad. You're sensing our sarcasm by now, right? Good, because there are five more The Dog Who Saved [Something] movies. Let's move on.
Hayden Christensen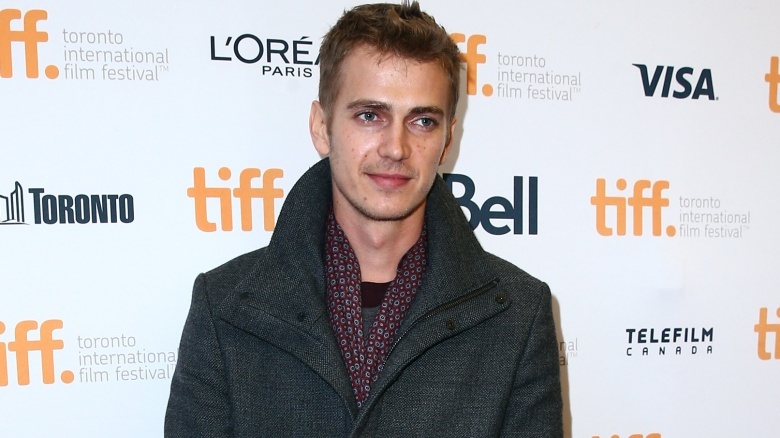 Getty Images
After the almost universally hated Episodes 1-3, the Star Wars prequels, Hayden Christensen was keenly aware of how audiences felt about him. He told the Los Angeles Times, "I guess I felt like I had this great thing in 'Star Wars' that provided all these opportunities and gave me a career, but it all kind of felt a little too handed to me," which could easily be interpreted as "Everyone hated me and had no idea why I got hired for this." So he pulled a Hartnett and ghosted Hollywood for about five years. His last recognizable movie was Jumper, which, at the time of this writing, sits at a whopping 16 percent on Rotten Tomatoes. Christensen's comeback films after his hiatus: American Heist, Outcast, and 90 Minutes in Heaven clock in at 14 percent, 5 percent, and 24 percent, respectively. Stay retired, you probably should have, my young padawan.
Angelina Jolie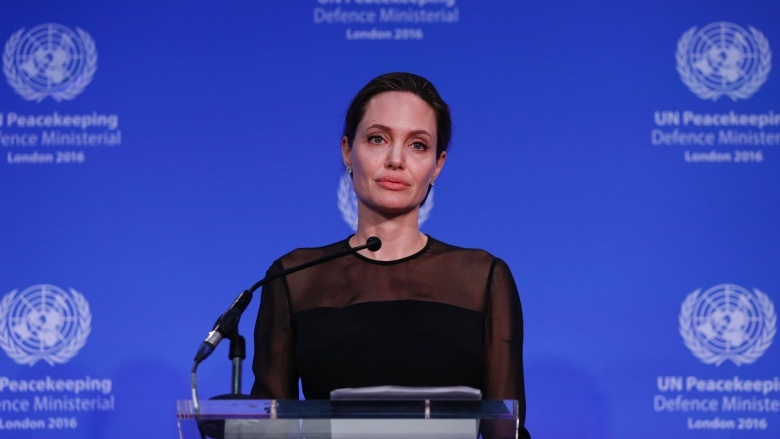 Getty Images
After winning an Academy Award for Girl, Interrupted, Angelina Jolie broke a major barrier by becoming a bona fide female lead in action movies such as Lara Croft: Tomb Raider and Mr. & Mrs. Smith. But in between those were some real bombs like Life or Something Like It, Sky Captain and the World of Tomorrow, and Alexander—Oliver Stone's 2004 epic about the Macedonian ruler that CinemaBlend categorized as "on par with the worst movies of the year." She continued her streak of questionable films in between voiceover work for the Kung Fu Panda franchise with Salt, Wanted, and The Tourist. Then, in 2011, she took a turn behind the camera. Her directorial debut, In The Land of Blood and Honey, and her sophomore effort, Unbroken, were both well received, but she ran out of steam with By the Sea. The Wrap called it "aggressively humorless" with "yawns aplenty," so whether Jolie decides to continue on the directing or acting track remains to be seen. There's also a solid chance that, at this point, she only works in Hollywood to pay the bills anyway. Her diplomatic work as Special Envoy for The UN Refugee Agency is a pursuit so selfless, she could star in Gigli 2-10 and still come out looking like a better human being than most of us.
Robert De Niro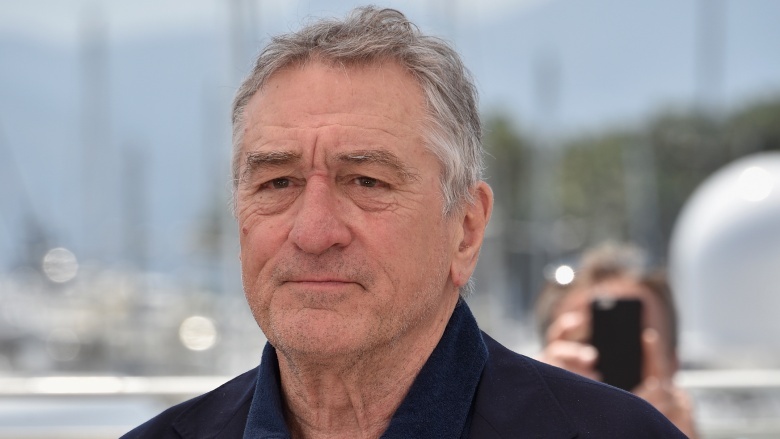 Getty Images
Robert De Niro's resume has been unpredictable ever since he decided to step away from the gravitas game and go for lighter fare. It was probably due to the success of Analyze This that De Niro thought he could operate safely outside of gritty police dramas and mob stories. Unfortunately, that led to The Adventures of Rocky & Bullwinkle, Showtime, Analyze That, and Little Fockers, and since he was clearly happy making crappy comedies, why not throw into the mix some action movies that by all rights should have been straight-to-DVD releases? There was Righteous Kill, Killer Elite, and Killing Season, which all sound more like B-movies starring former WWE champs than a two-time Oscar winner and star of The Godfather: Part II, a movie that arguably defined a genre. He even co-starred with rapper 50 Cent three times, which is a fact you could easily use to make someone's head explode if you used a time machine to go back to 1990. Imagine telling someone back then, "Hey, you know Jimmy from Goodfellas? In 22 years, he'll be acting alongside a rapper who is famous for a song called 'Magic Stick,' which is about his junk."
Shia LeBeouf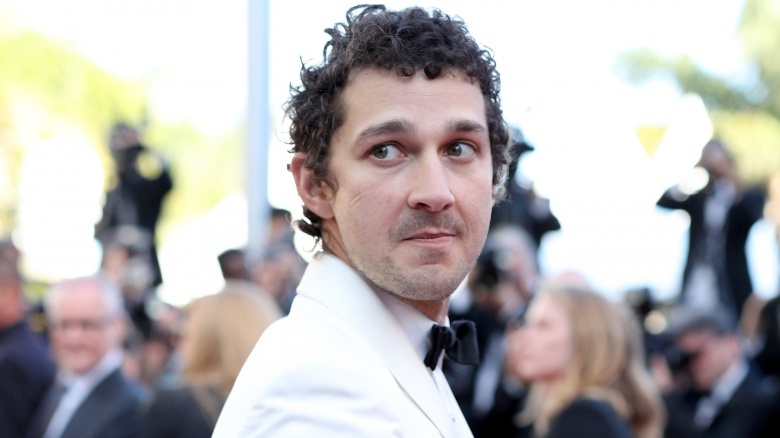 Getty Images
If we're saying Shia LaBeouf's career "took a bad turn," we're saying that with the full understanding that he was behind the wheel, steering it towards Crazytown faster than you can say, "Wow, Indiana Jones and the Crystal Skull was terrible." In fact, it was LaBeouf trash-talking that very movie that started his rapid ostracization from Hollywood. While promoting Wall Street: Money Never Sleeps—another critical flop—in Cannes, LaBeouf talked about "dropping the ball" on the Indiana Jones franchise and mocked the writing and directing of the film, which was done by Steven Spielberg. Not exactly the guy you want to piss off in Hollywood. LaBeouf went on to finish his Transformers run, then plunged headfirst into odd independent projects such as Charlie Countryman and Nymphomaniac, in which it was rumored he had actual sex on camera. Even if that isn't true, it pretty much guarantees he's never going to make blockbuster movies based off of children's toys ever again.
To his credit, LaBeouf seems to have chosen his career path intentionally, telling the Los Angeles Times, "There's this coming-of-age thing that's happening within me. I've come from family-fare, pop-culture, Steven Spielberg-safe, made-for-a-generalized-populace [projects], and I have these yearnings to do different things." You do you, Shia. We'll probably just wait to see whatever that is until it's free on cable.
Bruce Willis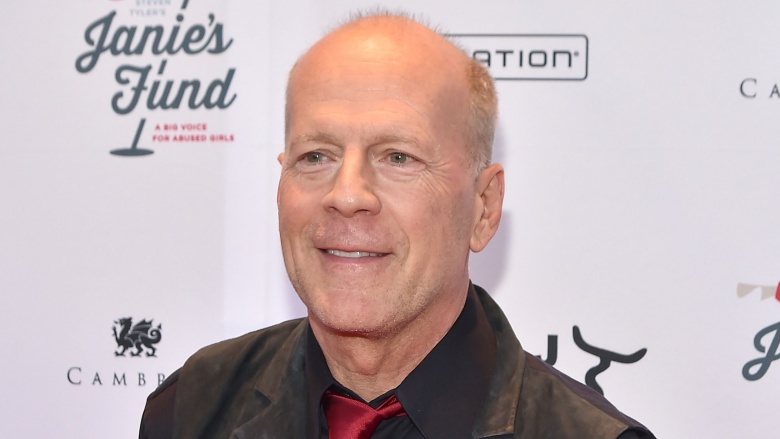 Getty Images
It wasn't until the mid-2000s, after Live Free or Die Hard—the first PG-13 incarnation of the normally profanity-laced and ultra-violent action franchise that's defined his career—that we realized something was up with Bruce Willis. He started putting in sleepy performances in bargain bin action movies such as Surrogates, Setup, Catch .44, and The Cold Light of Day. In fact, it seems like every year he does one highly recognizable movie, like RED or The Expendables with two or three completely unknown titles peppered among them. He's quietly starred in Fire with Fire, The Prince, and Rock the Kasbah, all while the general public thought he was just making movies like G.I. Joe: Retaliation and Sin City: A Dame to Kill For. Does he have tax problems or maybe just a crazy expensive lifestyle that keeps him working around the clock? Who knows, but he's got a movie co-starring Christensen coming out in 2017, so he's far from done making less-than-huge hits.
Mickey Rourke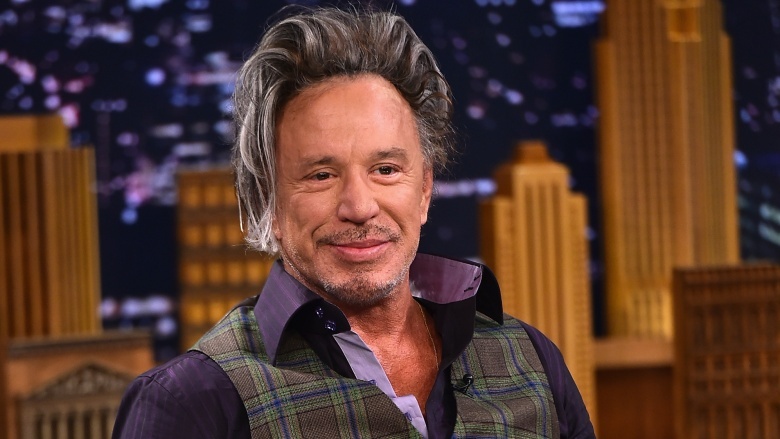 Getty Images
Throughout the '80s, Mickey Rourke carved out a niche for himself as a dark, yet enticing sexual icon in films such as 9 ½ Weeks and Angel Heart, but his alleged drug use and erratic behavior earned him a difficult reputation, prompting director Alan Parker to go so far as to say, "Working with Mickey is a nightmare. He is very dangerous on the set because you never know what he is going to do." In 1991, a few rocky years after his tumultuous work with Parker, Rourke quit acting to go back to boxing. In an interview with The Telegraph, Rourke said he only lasted eight fights before a doctor warned him that he'd have serious neurological problems if he continued, so he returned to Hollywood, where he basically languished in obscurity for about 14 years, until Robert Rodriguez gave him a smaller role in Once Upon a Time in Mexico, and a significant role in Sin City. A few years later, Rourke headlined the critically acclaimed The Wrestler and finally found the redemption he'd been waiting for. Sure, we could mention the subsequent Iron Man 2, and that dreadful Russian accent, or Java Heat, the movie co-starring Kellan Lutz that's actually called Java Heat, but why ruin a nice moment? Let's just keep going.
Halle Berry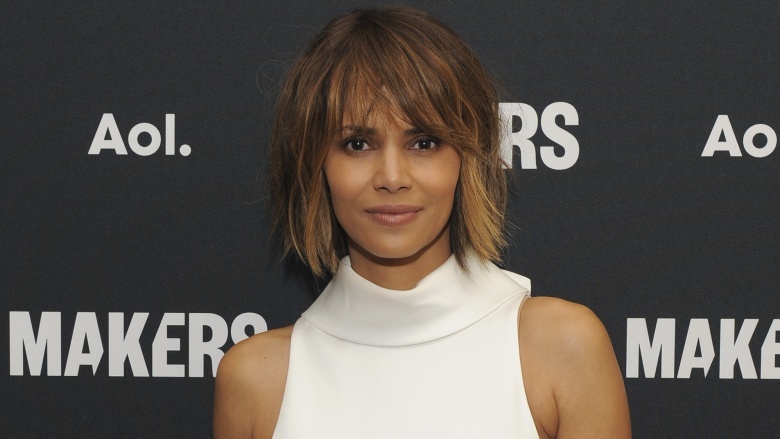 Getty Images
When Halle Berry won the Academy Award for best actress in 2002 for her role in Monster's Ball, she made history by being the first African American woman to earn that distinction. At the time, she was also playing Storm in the X-Men franchise, which was amazingly successful and predecessor to a new age in blockbusters. Then Catwoman happened. Not only was the movie a commercial and critical bomb, but she won a Razzie for worst actress just two years after her groundbreaking Oscar. Berry took it in stride, even showing up to the Razzies and accepting the award with her Oscar trophy in tow, but it was a definite turning point in her career that she has yet to reverse. Frankie & Alice didn't live up to the hype, and then there was New Year's Eve, director Garry Marshall's annual holiday-themed, ensemble cast regurgitation that's already worked it's way down to Mother's Day, because what better setting for a rom-com, right? And let's not forget Cloud Atlas, the perplexing time and space-jumping sci-fi epic with Tom Hanks. You know what? Let's go ahead and forget that. We're sure Berry wishes she could.
Paul Giamatti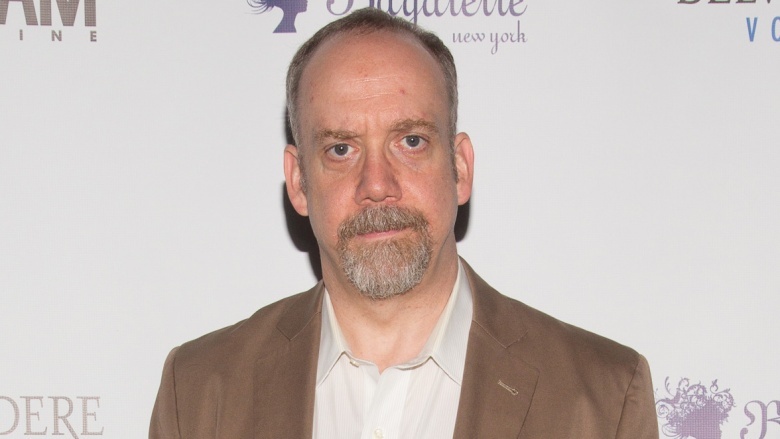 Getty Images
Paul Giamatti became a household name in 1997 after starring as Kenny "Pig Vomit" Rushton, Howard Stern's reprehensible boss in Private Parts. He would star in numerous other hits such as Sideways, Cinderella Man, and the critically-acclaimed HBO miniseries, John Adams. But John Adams aired in 2008, and since then it's been hit-or-miss for Giamatti. Mostly miss. Has anyone even heard of The Hawk is Dying, Ironclad, or Cosmopolis? Critics have, and gave the highest of those three a Metascore of 58/100. And what about Rock of Ages, the musical that's so bad even Tom Cruise couldn't bail it out, and we're talking about a guy so bankable they've decided to reboot The Mummy on his back. Anyway, Giamatti seems to at least be on the upswing after a clear low point with The Amazing Spider-Man 2 in which he played Aleksei Sytsevich, aka Rhino, in a performance so hacky, Sony cancelled the whole franchise. Okay, we admit there may have been other factors in that decision. On a more positive note, Giamatti is currently one of the leads in the smash hit Billions on Showtime, so maybe premium cable is more his speed.
Steven Seagal
There was a time when Steven Seagal was synonymous with action, and that time was from 1988-1997 when he was the star of Above the Law, Hard to Kill, Under Siege, and Executive Decision. Since then he's been cranking out multiple movies a year, including four in 2005, and a whopping eight in 2016. Unfortunately, quantity does not equal quality, and most of these flicks never saw a theater release. It's not hard to see why with titles such as Today You Die and Gutshot Straight. Seagal has also become something of a viral sensation with his martial arts training sessions in Russia. Clearly no longer in prime physical condition, he goes through the motions of what can only be described as hilarious, poorly staged propaganda. Check out the video below. We promise it will be more entertaining than anything he's doing in front of a movie camera these days.
Renee Zellweger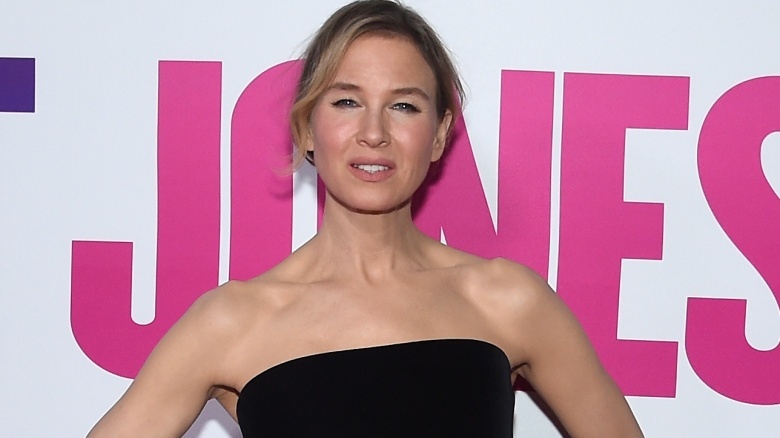 Getty Images
After Jerry Maguire, Bridget Jones's Diary, Chicago, and Cold Mountain, Renee Zellweger proved she was not only a Hollywood "It Girl," but one with some serious acting chops as well. That's why it's strange that following Cinderella Man in 2005, she did a string of under-performers such as Miss Potter, Leatherheads, and New in Town. Shortly after this run of duds, the purse-lipped actress took a self-imposed hiatus. She told Vogue, "I got sick of the sound of my own voice: it was time to go away and grow up a bit." When she came back, the internet lost its collective mind over the fact that her face looked a little different—Um, hello, it's called aging, you jerks!—but Zellweger had a powerful silencer waiting. She planned her return on the the long-awaited third installment of her popular Bridget Jones franchise, the inevitable success of which was bound to muffle any nonsense talk about eye lifts and cheek injections. In response to the ridiculous speculation about her face, she released a statement to Marie-Claire which read, in part, "I'm glad folks think I look different! I'm living a different, happy, more fulfilling life, and I'm thrilled that perhaps it shows." Get it, girl.