Good Morning America's Ginger Zee Welcomes Baby No. 2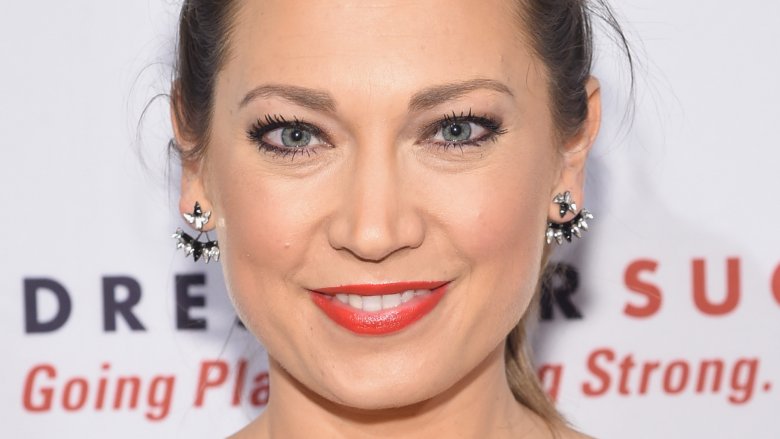 Getty Images
It's a boy!
On Friday, Feb. 9, 2018, Ginger Zee of ABC News took to Twitter to announce that she and husband Ben Aaron have welcomed their second child.
"Scrubbed in, delivered a healthy baby boy and got a cookie to celebrate," the mom of two captioned a cute snapshot of her eldest son, 2-year-old Adrian, who wore scrubs which read, "Big Brother." She added, "It's been a good day."
Zee, 37, and Aaron, 36, tied the knot in 2014 after a year and a half of dating. "Ben is my partner for life," the Good Morning America meteorologist told People magazine at the time. "I knew it as soon as I met him. I've never been more ready for anything in my life." 
The cute pair welcomed their first child in December 2015, and later announced they were expecting baby no. 2 in August 2017. "Pressure in the Southwest, right about here," Zee told GMA's audience during a weather forecast, while outlining what looked like a baby bump on both sides of the map. "And then this area right about here are going to have a shadow from my belly, because I'm pregnant!" 
She added, "I feel good! Five months left. It's going to get big, that's why I had to tell everybody."
"Adrian [is] already asking to hold his little brother," Zee later tweeted, captioning a photo of her son holding up the sonogram. "New baby boy coming February 2018!"
As Zee previously told People, motherhood has been a life-changing experience for her. "Every woman who has been pregnant knows that it messes with your mind a little bit," she said. "You are suddenly someone else: you are a mother who is now responsible for another human being. That's awesome, but it changes who you are."
Congratulations to the happy family of four!