Theory Of Everything Composer Johann Johannsson Dead At 48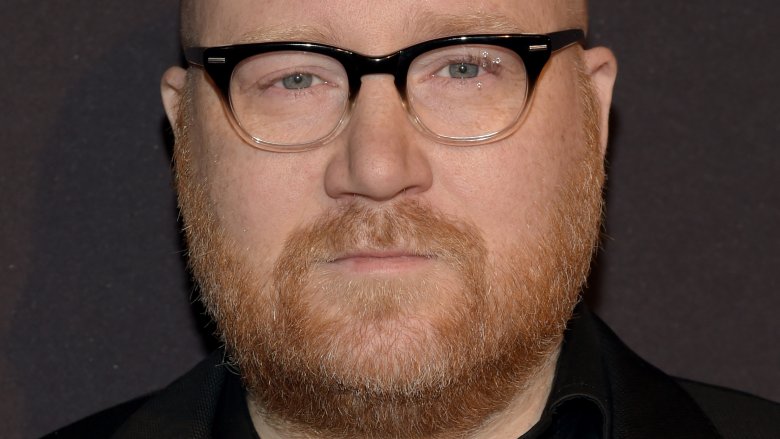 Getty Images
The Oscar-nominated composer has died.
According to Variety, Jóhann Jóhannsson was found dead in his Berlin apartment on Friday, Feb. 9, 2018. He was 48 years old.
On Saturday, Feb. 10, his management team announced the sad news on Facebook. "It is with profound sadness that we confirm the passing of our dear friend Jóhann," read the post. "We have lost one of the most talented and brilliant people who we had the privilege of knowing and working with. May his music continue to inspire us." 
His agency, Gorfaine/Schwartz, also released a statement, writing, "We are deeply saddened by the sudden loss of our client and dear friend Jóhann Jóhannsson, whose great talent, humility and kindness enriched our lives immeasurably. His music has inspired many new generations of filmmakers and composers. He will be so greatly missed by his Gorfaine/Schwartz family as well as the entire film music community."
The Icelandic-born composer, known to mix electronics with traditional orchestra, scored several films, including The Theory of Everything, Sicario, and Arrival. For his work on the former, he received Oscar, Grammy, and BAFTA nominations and won a Golden Globe Award in 2014. Meanwhile, the composer earned his second Oscar nomination for Sicario the following year. In 2016, the score for Arrival earned him Golden Globe, BAFTA, and Grammy nominations.
In addition to his work in film scoring, Jóhannsson was a successful solo musician. Following his 2002 debut album Englaborn, he went on to release Viroulegu Forsetar in 2004, IBM 1401, A User's Manual in 2006, and Fordlandia in 2008. His most recent effort, Orphee, came out in 2016. 
At the time of this writing, Jóhannsson's cause of death is unknown. He is survived by his parents, three sisters, and one daughter.
Our thoughts are with Jóhannsson's loved ones during this difficult time.