Inside Demi Moore's Time On General Hospital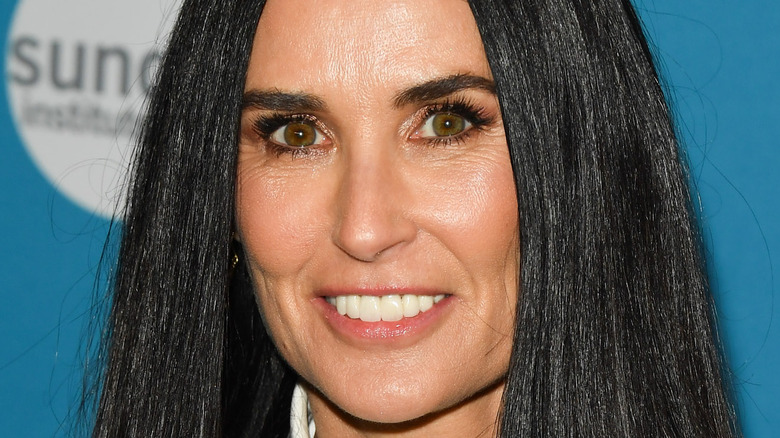 George Pimentel/Getty Images
Demi Moore is one of Hollywood's most well-known stars. Moore's various relationships, including marriages to musician Freddy Moore and actors Bruce Willis and Ashton Kutcher, have made plenty of headlines over the years. Meanwhile, she shot to fame in her own right by becoming one of the breakout stars of the 1980s as a member of the exclusive "Brat Pack." The group of talent featured in-demand young stars such as Molly Ringwald, Emilio Estevez, Rob Lowe, Judd Nelson, Ally Sheedy, and Andrew McCarthy, per Biography.
Moore made a name for herself by starring in films such as "St. Elmo's Fire," "Blame it on Rio," and "No Small Affair," before moving on to blockbusters like "Ghost" and "A Few Good Men." She also went on to have starring roles in movies such as "Now and Then," "G.I. Jane," "The Scarlet Letter," "The Juror," and "Indecent Proposal."
However, before becoming a big name in the movie industry, the actress got her start on the popular daytime soap opera "General Hospital."
Demi Moore previously played Jackie Templeton on General Hospital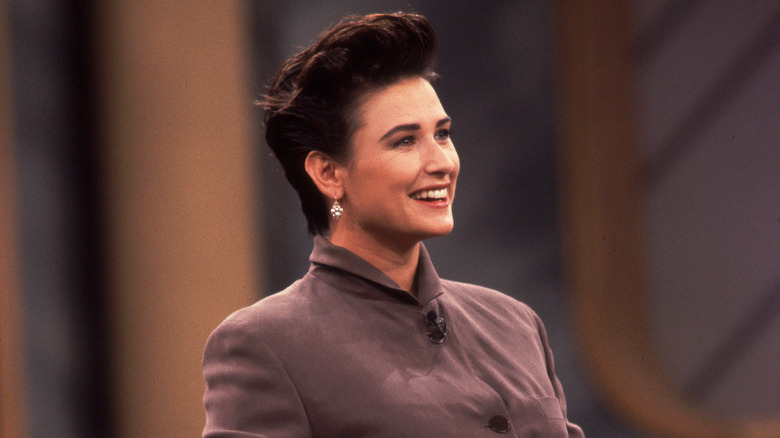 Paul Natkin/Getty Images
Demi Moore landed her first big acting role on "General Hospital" in 1982, per Soaps in Depth. The actress portrayed a character named Jackie Templeton, a talented journalist. One of Jackie's biggest storylines included her teaming up with fan-favorite character Luke Spencer (Anthony Geary) when the love of his life Laura Webber went missing. At the time, Jackie's sister, Laura Templeton, was also missing, and the pair banded together to find their missing loved ones.
After Jackie and Luke rescued the two Lauras from danger, Moore's character got involved in a romantic entanglement with a man named Robert Scorpio (Tristan Rogers). However, the pair couldn't make it work and eventually split. Following the breakup, Jackie found herself caught up in a murder investigation and later decided that she no longer wanted to reside in Port Charles. She left town in 1984, and Moore never reprised the character again. 
"I started on a soap called 'General Hospital' way back in the day," Moore previously told Interview. "I was fully faking it until I made it. I had no clue what I was doing." While Moore knew she didn't want to be a soap opera "lifer," she does have some fond memories of her time at "GH."
What Demi's said about her days on 'GH'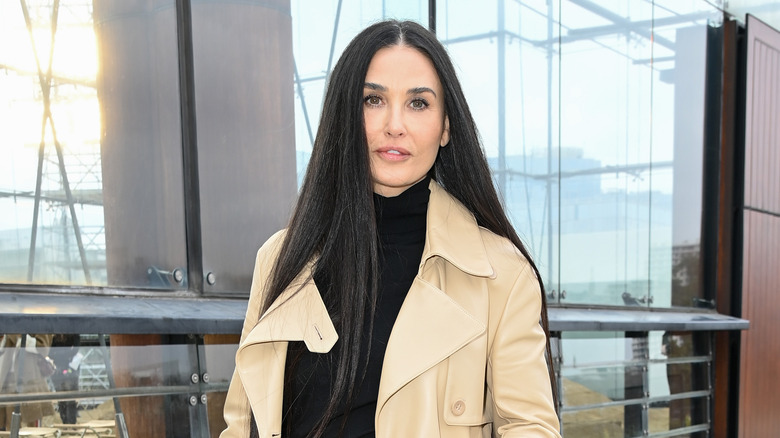 Pascal Le Segretain/Getty Images
Not long after debuting on "General Hospital," then-19-year-old Demi Moore gave her first interview about the soap opera. "It's so new and so different I can't even tell you how new and different it is. And everyone so far has been so wonderful and so welcoming, I can't even accept it yet. I'm just glad that they are that way," the actress told Entertainment Tonight of her role on the sudser.
In 2021, Moore shared some throwback photos of herself behind the scenes at "GH," where she posed with another well-known actor, John Stamos. Moore and Stamos both appeared on the soap during the same years, as Stamos played the role of Blackie Parrish before finding fame on "Full House," per Soap Central. "I met a young actress who I thought was the most incredible creature I had ever met. Her name is Nastassja Kinski. She was so self-possessed, so comfortable in her own skin. She was pursuing acting, and I thought, 'What do I have to lose?' And so off I went to figure out how to make it work. But the soap opera was not where I wanted to be. It was just a starting-off point," Moore admitted. 
While the actress knew that soap opera life wasn't for her, she did leave a mark on the show. According to Soaps in Depth, the series brought her former character back in 2020 with actress Kim Delaney in the role.