Gigi Hadid Hits Back At Haters Who Criticized Her Appearance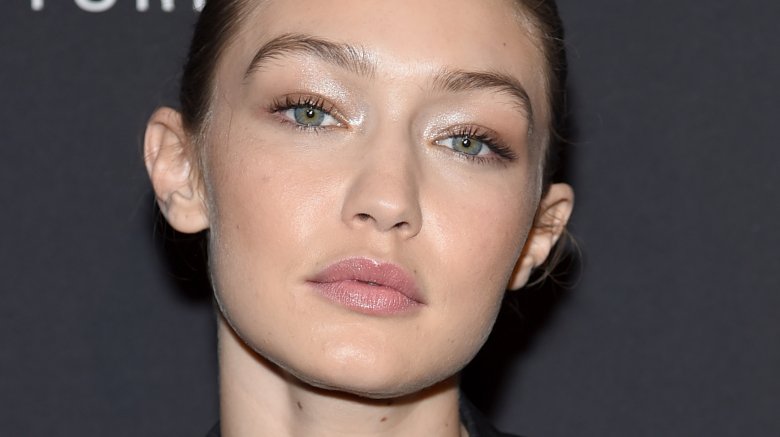 Getty Images
The model isn't gonna stand for being put down.
On Sunday, Feb. 11, 2018, Gigi Hadid took to Twitter to clap back at everyone who'd apparently been bashing her looks during New York Fashion Week. "For those of you so determined to come up w why my body has changed over the years, you may not know that when I started @ 17 I was not yet diagnosed w/Hashimoto's disease," she wrote. "Those of u who called me 'too big for the industry' were seeing inflammation & water retention due to that."
In another tweet, she added, "Over the last few years I've been properly medicated to help symptoms including those, as well as extreme fatigue, metabolism issues, body's ability to retain heat, etc ... I was also part of a holistic medical trial that helped my thyroid levels balance out."
Noting that "stress & excessive travel" can alter one's set body weight, Hadid, who denied rumors that she'd been using drugs, noted that she's always followed the same diet — but her body doesn't always process food the same way, resulting in weight fluctuation.
"I may be 'too skinny' for u, honestly this skinny isn't what I want to be, but I feel healthier internally," Hadid tweeted out, explaining that she's "still learning and growing with my body everyday, as everyone is."
She also challenged fans and haters alike to change their perception of beauty, especially when they don't know understand exactly what people are going through privately. Hadid encouraged her followers to "have empathy for others," adding, "Use your energy to lift those that you admire rather than be cruel to those u don't."
According to a source for E! News, Hadid had been "really hurt" by the recent body-shaming comments, after she'd walked in the Jeremy Scott's fall/winter 2018 show and the Bottega Veneta's show on Thursday, Feb. 8 and Friday, Feb. 9, respectively.
"Gigi took it on herself to fire back on social. She didn't consult with anyone before she did that," the insider added. "Certain things she likes to handle on her own. Gigi keeps it real."
We're glad to see that Hadid will always stand up for herself.