The Tragic Death Of Country Music Star Jeff Cook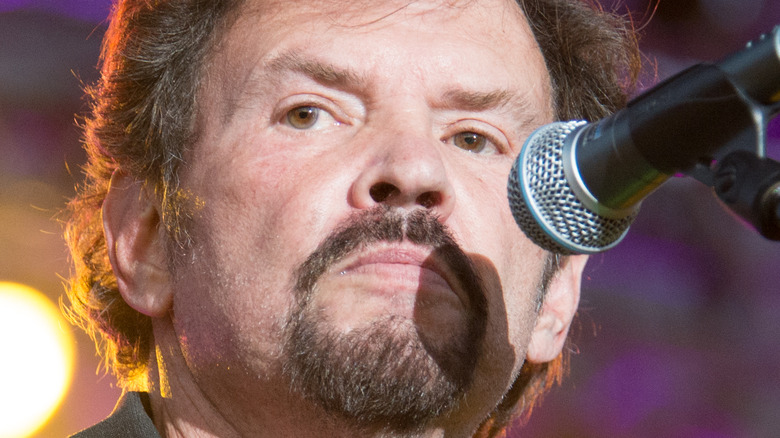 Randy Miramontez/Shutterstock
Jeff Cook, co-founder of legendary country group ALABAMA, has died. According to an official statement posted to Instagram, the talented guitarist and fiddle player passed away at his vacation home in Destin, Florida on November 7 surrounded by loved ones, including his wife of 27 years, Lisa Williams. The 73 year old was diagnosed with Parkinson's disease in 2012 and went public with his diagnosis in 2017. At the time told The Tennessean that he wasn't quitting the band, but no longer touring. "This disease robs you of your coordination, your balance, and causes tremors," he explained. "For me, this has made it extremely frustrating to try and play guitar, fiddle or sing." Still, he was praised for his fighting spirit in the official statement, which noted, "Cook was a champion in all he attempted and he courageously faced his battle with a positive attitude."
Tributes poured in immediately with fans sharing their love for Cook. "Truly a LEGEND," wrote one supporter while another noted, "You had one hell of a ride. Roll on." Cook's peers also took time to remember him. Brad Paisley recalled collaborating with ALABAMA on "Old Alabama," posting, "One of the highlights of my life is getting to record and jam with you guys." Meanwhile, Travis Tritt tweeted, "Such a great guy an one heckuva bass fisherman." Kyle Young, CEO of the Country Music Hall of Fame and Museum, also praised Cook, writing, "Everything he did was rooted in his deep love of music, a love he shared with millions."
A look back at Jeff Cook's incredible career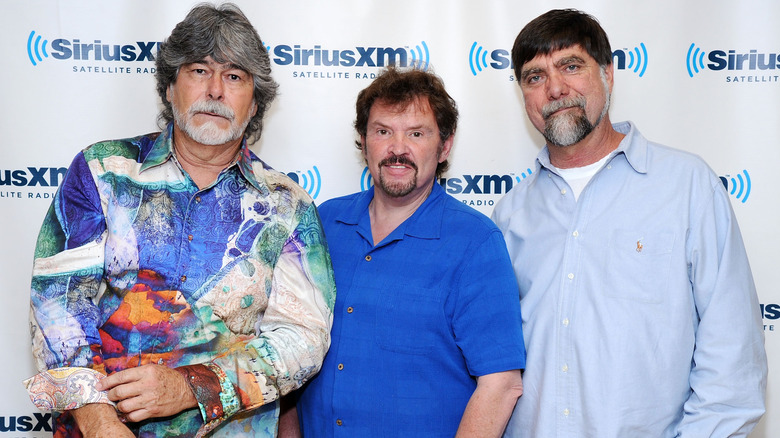 Ilya S. Savenok/Getty Images
Jeff Cook, born Jeffrey Alan Cook, started playing guitar and keyboard when he was just 13. As his official bio notes, he was so enamored by all facets of music that he actually got a broadcast license at 14 so he could work as a DJ at a local radio station. Not long after that, he started playing music with his cousins, Teddy Gentry and Randy Owen. According to the Country Music Hall of Fame, in 1973, they quit their jobs and began taking gigs under the group name Wildcountry. They would morph into Alabama years later in 1977 and go on to have what Rolling Stone dubbed a "spectacular" career.
Alabama went on to break all sorts of records, including selling over 75 million albums and having a No. 1 country hit every single year between 1980 and 1993. The group also won Entertainer of the Year award at the Country Music Awards three years in a row starting in 1982 and was nominated for 13 Grammys, taking two home. 
Alabama was inducted into the Country Music Hall of Fame in 2005 after making an undeniable mark on country music. Cook himself revolutionized the genre; according to the band's Instagram tribute, "Cook is credited for introducing the electric double neck guitar to country music." As Kenny Chesney so aptly put it, per CBS, Alabama shook up country music as "they showed a kid in a T-shirt that country music could be rock, could be real, could be someone who looked like me."