Selena Gomez, Justin Bieber Enjoy Weekend Getaway In Laguna Beach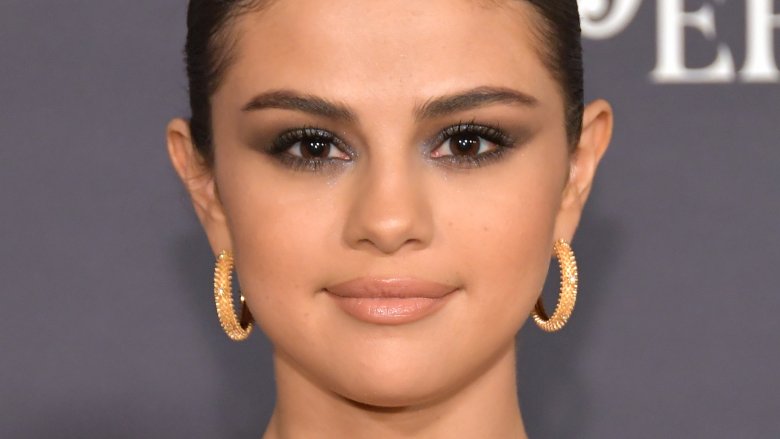 Getty Images
It looks like the pop stars celebrated Valentine's Day early!
According to an E! News exclusive, published on Monday, Feb. 12, 2018, Selena Gomez and Justin Bieber took off to Laguna Beach, Calif. for a romantic weekend getaway.
"Justin and Selena had a driver take them down to Laguna Beach on Saturday afternoon," a source told the publication, adding that the couple stayed at the Montage Hotel. "Justin has been to the Montage several times before and always loves going there for a quick getaway."
The insider said the pair "took a walk on the path in front of the resort that overlooks the ocean," adding, "It was a cloudy day, [so] they didn't spend too much time outside." While they looked to be in the midst of a "serious talk," the source added that they "seemed happy together."
"Justin was showing Selena around and checking out the beautiful view," the insider went on, explaining that they lounged around the hotel pool for a while on Sunday. 
"They were casually dressed and very low-key," the source continued. "They both sipped on water and talked. Once people started to notice them it got a little crazy, and people all over the resort were talking about them and coming to take photos. They decided to get up and walk over to the spa area where they could have more privacy. They didn't come back to the pool and stayed inside for the rest of the day."
That evening, it appears that the two went their separate ways. According to eye witnesses, Bieber was seen in Los Angeles at the El Rey church service, while Gomez hung out with a group of friends at Disneyland. 
As Nicki Swift previously reported, Gomez, 25, and Bieber, 23, dated on and off between 2011 and 2015, before spiraling into a turbulent breakup. However, they reconnected in October 2017 following Gomez's kidney transplant, which she needed as a result of her lupus in the summer of 2017.