Reese Witherspoon Says She Combats Fear In Her Life 'All The Time'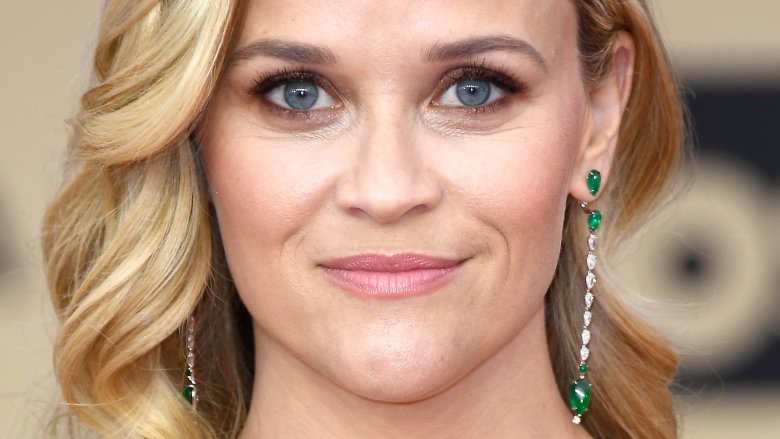 Getty Images
The Big Little Lies star has moments of self-doubt just like everyone else.
During her Marie Claire March 2018 cover story interview, published on Monday, Feb. 12, 2018, Reese Witherspoon spoke candidly about how she combats fear in her life.
"I see [fear] as this little creature that lives in my life all the time, and I can either pay it attention and not get anything done or I can march ahead and ignore it," the 41-year-old actress said. "Sometimes I just have to jump two feet into a cold pool and go, 'OK, I believe in myself enough, I know I work hard. I know I can always bet on myself.'" 
Witherspoon also credited her husband of seven years, Jim Toth, for encouraging her to follow her ambition during these moments. "I get a lot of support from my husband, who cares deeply about equality and always tells me, 'Why wouldn't you call the person in charge of a company and have a personal relationship with them?' He's encouraged me to be outspoken," she said of the talent agent, before adding that she also finds inspiration in her A Wrinkle in Time co-star, Oprah Winfrey.
"Oprah has encouraged me before I ever met her to be the best version of myself, through her book clubs, the people I saw on her show," the Legally Blonde star explained. "[She's been] an incredible advocate for me as a businesswoman."
Witherspoon, who previously revealed that she had been sexually assaulted as a young actress in Hollywood, went on to discuss her involvement in the Time's Up movement. The initiative launched following multiple sexual misconduct scandals in the entertainment industry in the fall of 2017. 
"I feel a shift, completely, a reckoning of people who have been silent for so long finally coming forward and speaking out even if their voice shakes," the Home Again star said. "The female leaders within every industry have to stand up for those who are voiceless and silent, and we have to do better to create more balanced cultures with female leadership and leadership with people of color. It's just profoundly overdue."