Why Mýa Is Rarely Heard About These Days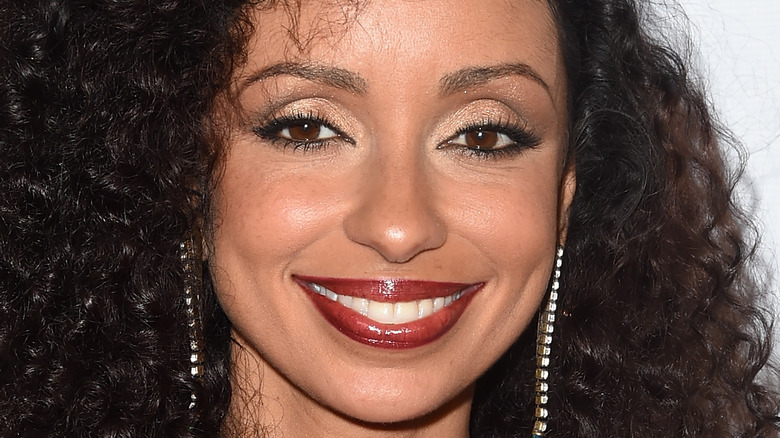 Jason Merritt/Getty Images
Mýa Harrison, the American singer who's been referred to eponymously since the late-'90s, swept the music world with hits such as "It's All About Me," featuring Dru Hill, and "Lady Marmalade" alongside Christina Aguilera, Lil' Kim, and Pink. Following her musical success, Mýa transitioned into the role of an actor and starred in the 2002 film "Chicago" and 2004's "Shall We Dance?"
She appeared to be on the path to becoming a global, multi-faceted superstar, but then Mýa seemed to suddenly vanish. Although the singer keeps a low profile, she has continued to release music over the years. In 2018, she briefly reentered the spotlight to share her album "TKO" as an independent artist. During an interview with Billboard, Mýa was asked if she feels pressure when releasing new music. "No, I'm an independent artist, so I don't have the pressures of meeting charts or sales," the star responded. "That can make you go gray." 
It seems that the singer enjoys her life away from the overwhelming spotlight because even after snagging a Grammy nomination in 2017, she is flying way under the radar. That may be exactly where Mýa wants to be. Here's why you don't hear from this R&B star anymore.
Mýa ditched her record label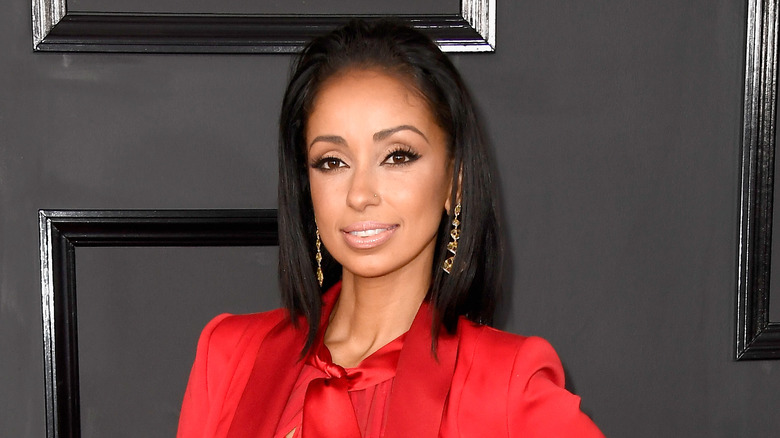 Frazer Harrison/Getty Images
A legal dispute with a record label reportedly changed the course of Mýa's music career. According to an interview with The Culture, the release date of her fourth album "Liberation" was adjusted numerous times and then accidentally released early in some markets. Instead of suing her label for money connected to the inadvertent release of her album, Mýa opted to go independent, eventually launching her own label called Planet 9 in 2008 and forging ahead on her own terms.
She spoke to The Culture about some of the opportunities that have opened up since she started this journey. "I've traveled more parts of the world in my independent years than I did as a major artist," Mýa said. "That was very shocking to me. The very first place that I went to was Japan in my independent journey, and I had never been before as a major artist." She shared that she had also never visited Australia despite how successful her music was there.
Mýa talked about this major shift in her career during an interview for Black America Web. "There are mixed messages coming from the outside world," she said. "You have to do a lot to listen to your own voice." Mýa went on to explain, "People's definition of success is completely different from yours and you have to block out the noise from celebrity to artistry. Sometimes they clash and sometimes they intersect. I had to understand that for myself to stay sane."
She's a hustler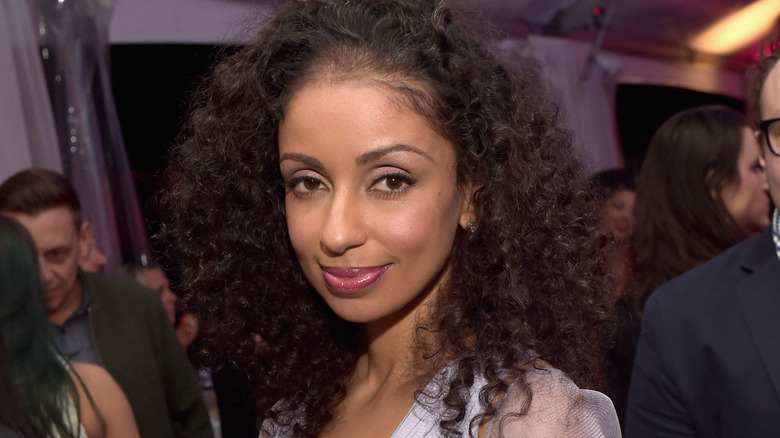 Jason Kempin/Getty Images
While speaking with The Culture, Mýa explained that it may look like she's disappeared off the face of the Earth simply because she's so busy. "I'm always hustling," she said. "Hustling does not always have media coverage. Hustling to me is traveling the world and getting paid and doing shows. That's how I fund my projects, and all those other things that I am interested in like philanthropy and my foundation and teaching children." Mýa said she also makes a point not to always be in the spotlight, but she does make occasional television appearances, such as her 2009 stint on "Dancing with the Stars." "I live a pretty low-key life, but I'm very behind-the-scenes," she explained. "My time is pretty consumed with handling all of the logistics and the admin and the paperwork."
One of Mýa's many low-key endeavors includes her wine company Planet 9 Fine Wine. The vegan wine uses plant-based fining agents whereas most companies used animal-based fining agents. Mýa has opened up about her passion for veganism in the past. "It literally changed my life in every positive way," she said of the lifestyle in an interview with Vegan Life magazine.
Is Mýa stuck in the past?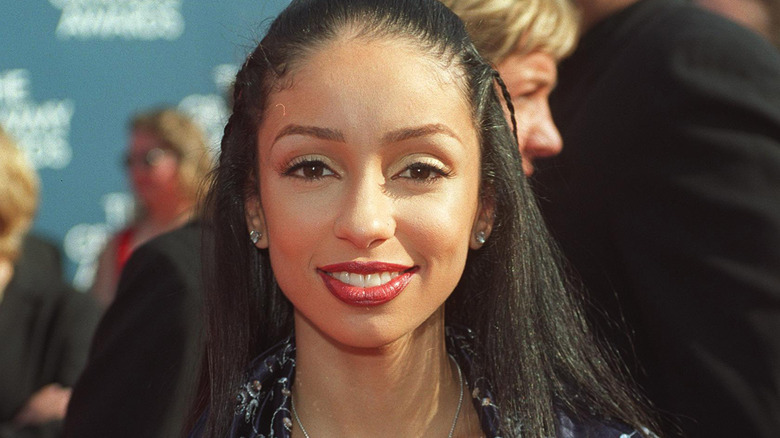 Dan Callister/Getty Images
Let's face it, we're in the digital era, and even old-school artists are embracing modern ways of promoting and distributing music. Although many of her singles and albums are available for streaming on various platforms, Mýa is still a fan of — shall we say — more antiquated forms of selling her sound. On her official website, fans can purchase "Smoove Jones" and "TKO" in the form of a CD (that's a compact disc for those who are unaware). But do you think she's embarrassed by this outdated hardware? Not a chance! Mýa spoke to The Frisky and gushed about receiving boxes of CDs to autograph for all of her adoring fans. How quaint.
Luckily, it seems that Mýa isn't entirely resistant to modern means of promoting music because she is also active on social media. Fans can find her on Instagram and Twitter, where she not only shares updates on her projects but also uses her platform to make the world a better place.
The singer's comfortable being a loner
On Valentine's Day 2014, Mýa released an EP titled "With Love." At the time, she didn't have a special someone in her life to spend the romantic day with, and it didn't bother her one bit. In an interview with Ebony, the singer shared her Valentine's Day plans. "I spent the day online with my fans and with my dog, Bear, and I had a wonderful time," Mýa said. "I don't have a problem with being alone. At all. It's taken a long time for me to evolve into the woman I am today. And I don't mind being with just me."
Speaking with Essence, Mýa revealed she had been in bad relationship in the past that prompted a period of self-transformation. Perhaps this is why she's so passionate about her alone time. "I was vegetarian before," she told the magazine. "I got into a relationship that didn't work out for several reasons, and I went back to my vegetarian ways after the relationship to shed the weight that I had gained, as that can often happen. But I wanted to be better than I was when I entered the relationship as well as when I left, so I went vegan because I knew that that was the next step." 
Being alone is totally cool, but interacting with fans and the media in real life can be a major component of cultivating a showbiz career. We can't help but wonder if we'd hear more from Mýa if she didn't enjoy her solitude so much.
Mýa's avoiding tabloid drama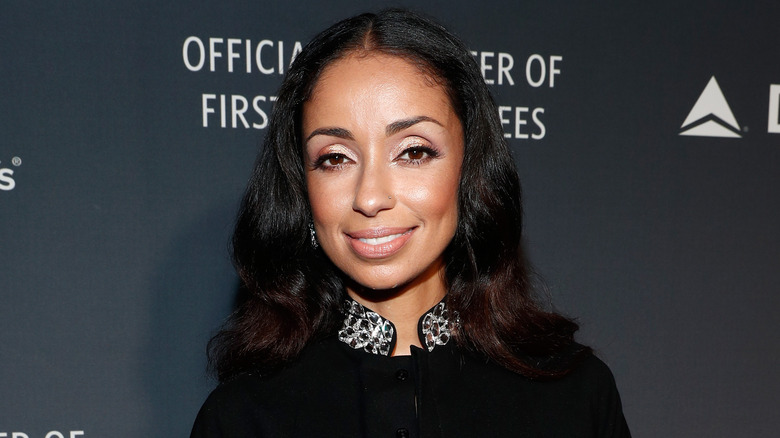 Rich Polk/Getty Images
Early in her career, Mýa collaborated with some big names in the industry, including Sisqó of Dru Hill, Silkk the Shocker, and Jay-Z. Every time she recorded with an eligible bachelor, the tabloids were quick to circulate rumors about her love life. "People thought I had kids with Sisqó!" she told Ebony. "It was insane. And now, with social media and blogs, it's even crazier. And so much of it is completely made up — it's about ratings and numbers and pure entertainment. If I do a collaboration with someone — anyone! — there's a rumor that I had something going on with them." 
Since removing herself from the spotlight, rumors about her love life have died down, and it looks Mýa is working hard to preserve that privacy. In 2016, she told The Frisky that she's a strong believer in soul mates, but when asked if she was in love, she simply answered: "I am." It looks like Mýa may be comfortable remaining MIA with her mystery beau.
She's a philanthropist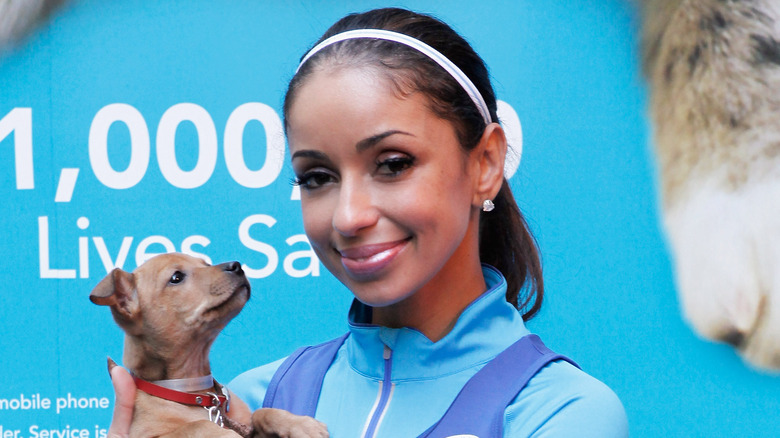 Cindy Ord/Getty Images
When she's not in front of the cameras or performing on stage, Mýa dedicates her time to various charities. Speaking to Singersroom in 2010, she proudly rattled off a list of non-profit organizations she's devoted time to, including the North Shore Animal League America and Africare. The singer later told The Source that she's also served as a spokesperson for the Secret to Self Esteem and launched TMATF: The Mýa Arts & Tech Foundation, which aims to provide educational opportunities in arts and technology to disadvantaged youth.
In 2020, Mýa gave fans the chance to take her out on a date all while supporting an important cause. She auctioned off a date to help support the North Shore Animal League America. According to Essence, someone offered up $850 to the charity for a date night with Mýa at the very beginning of the auction. The singer was likely able to bring in thousands by the end of the event.
With so many charities on her to-do list, no wonder Mýa's always so busy!
Mýa's in her 'own space'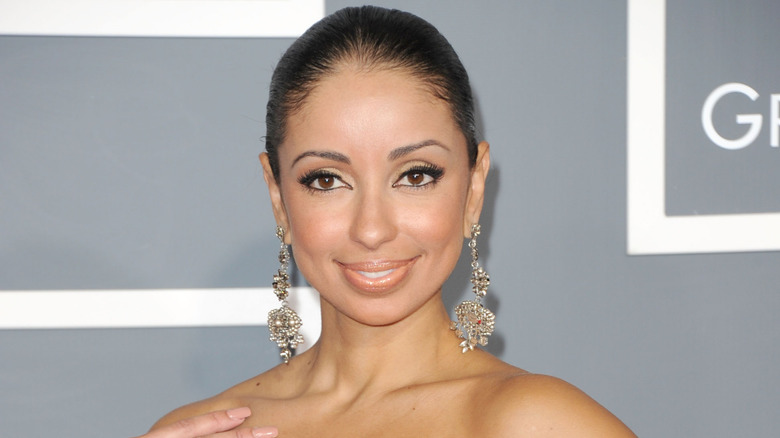 Jason Merritt/Getty Images
Some stars crave attention and notoriety, but not Mýa. She told Rolling Out, "I don't pay attention to definitions or titles or try to fit within them." What exactly does that mean? Well, after launching her Planet 9 label, Mýa apparently made a conscious decision to immerse herself inside her own little world. "I create my own space [Planet 9], live in that world, dream in that world and just do me, in hopes to share higher vibrations with others," she told the magazine.
Being inside of her self-made bubble also means that anything that threatens Mýa's positive state of mind isn't on her radar, even if it's a project that could boost her celebrity profile. "I'm a spirit always open to entertaining everything," she told The Source, "but if it's based on bad energy, you might not see me involved in it. After I see all details, facts, business and budget, I make my decisions." 
Being picky about which gigs she accepts clearly works for Mýa, but it also sets limitations on her presence within the entertainment industry.
This artist is her own boss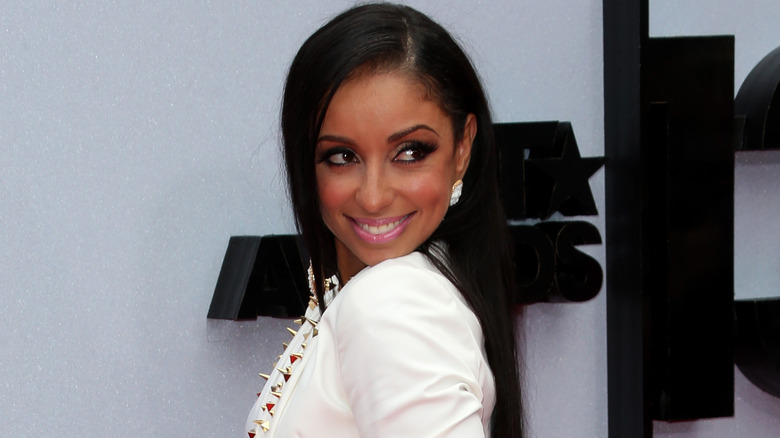 Frederick M. Brown/Getty Images
Most music artists have a team of people who help guide them and handle the business side of their careers. This leaves more time for the artists to connect with fans, give interviews, promote their music, and deliver amazing performances. Mýa has chosen to do things very differently. She's essentially a one-woman show.
"I engineer myself in the studio, draft contracts, handle 99.9 percent of my paperwork and fully fund myself 100 percent," she told The Source. "I'm also my own manager," she told The Culture. "I see everything that comes in, and if it works for Mýa financially, and it benefits Mýa and the brand and other people that are around me, and [it's] lucrative, then I get to have the say. I get to see everything that comes through and make a determination."
Considering she's wearing all the hats, Mýa probably has very little time to prance around in the spotlight. She's too busy being her own boss behind the scenes.
Mýa doesn't promote her own albums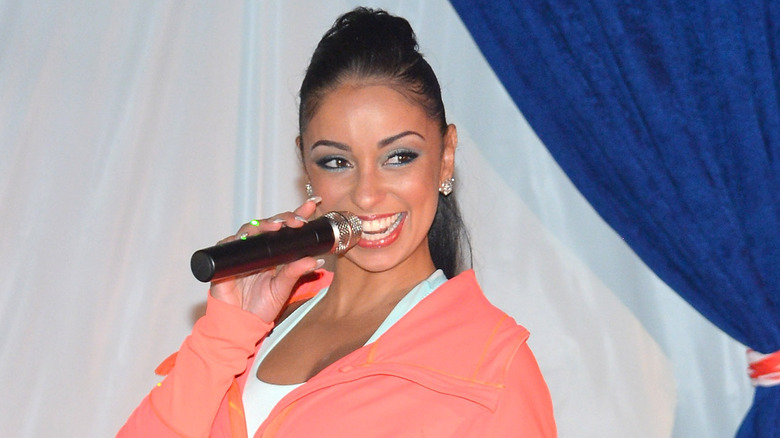 Mike Coppola/Getty Images
Promotion is a huge part of what can make or break an artist's career. Without the right push into the right markets, an amazing project can get buried and never receive the recognition it deserves. This seems to have been the case with Mýa's "K.I.S.S." album.
The 2011 album was originally released only in Japan and then re-released in the United States and Canada, reported Billboard. However, Mýa opted to not shoot music videos or do much promotion for the project. "'K.I.S.S.' is just a boutique album that I'm offering fans under the radar," she said. "If they want it, it's accessible now. ... This is just more of an appetizer. I've already started on what people will be looking forward to."
What people were "looking forward to" was her follow-up to "K.I.S.S.," the critically acclaimed "Smoove Jones," which earned a Grammy nod in 2017. Clearly, that nomination means Mýa is still a force to be reckoned with, but her unorthodox approach to being a celebrity and her elusive nature mean that if you want more Mýa in your life, you'll probably have to be the one that seeks her out.
Marriage may have kept Mýa busy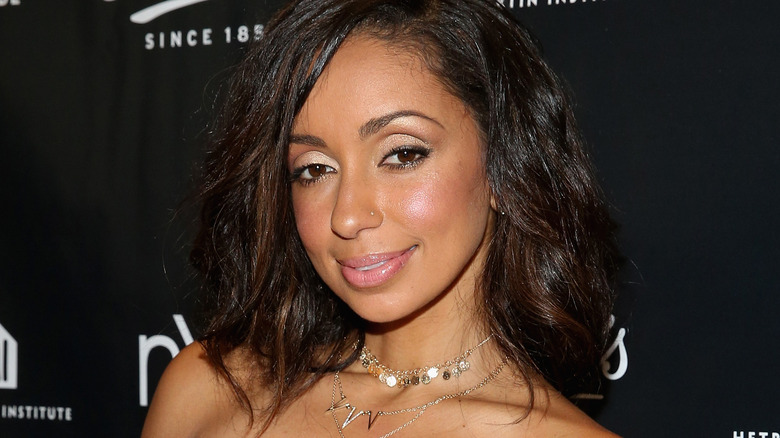 Robin Marchant/Getty Images
Mýa fans might remember when the star seemed to make a wedding announcement via Instagram on Valentine's Day in 2020. The R&B singer took to the social media platform to share a photo where she posed on a beach in a gorgeous wedding gown. Mýa might have stepped away from the spotlight because married life keeps her busy, especially given the fact that her relationship is so unconventional. After all, she is married to ... herself. That's right, it turns out that the musician's Instagram photo teased the music video for her song titled "The Truth." Mýa marries herself in the music video for the song — but that's not the whole story.
In an interview for Fox Soul's "Out Loud with Claudia Jordan," the "Case of the Ex" singer revealed her inspiration behind the video for "The Truth" and the teaser that led many fans to believe she had married a secret fiancé. "I did a music video where I married myself, and the Internet went crazy when a wedding photo was leaked first, and I just went along with it, because I actually did marry myself in real life at the end of 2013," Mýa revealed. She went on to share that both "The Truth" and her marriage were about self-love and moving on after a previous relationship.
The singer has had scary encounters with stalkers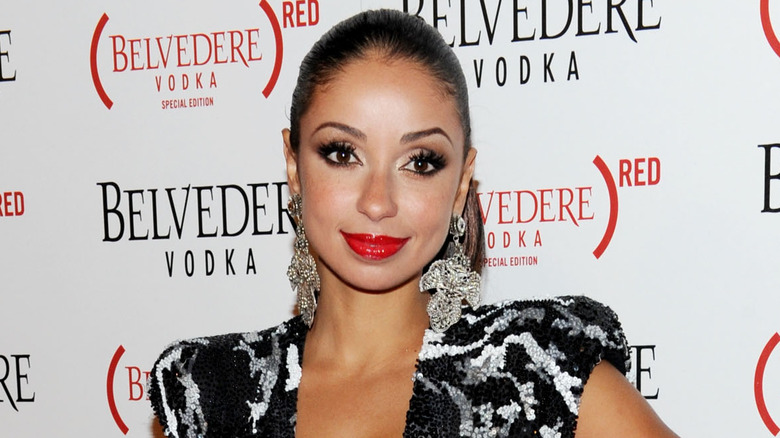 Amanda Edwards/Getty Images
Like many celebrities, Mýa has unfortunately had to deal with a few stalkers. One of the scariest incidents resulted in jail time for one stalker in October 2022. According to Syracuse.com, Marcus A. Fuller landed himself behind bars after sending death threats to Mýa via Instagram earlier that same year. Fuller also threatened to open fire if he ever attended one of the singer's concerts. Court documents revealed that he even posted a photo of a gun to one of his 100 anonymous Instagram accounts with the caption, "Ya been woke up the monster. The monsta that will literally kill you." Fuller, who flips houses for a living, faces a maximum 20-year prison sentence, as of this writing.
Mýa spoke about a few other unsettling stalker encounters during a 2018 interview on BET's "I'll Apologize Later." She revealed that one concert attendee attempted to jump on stage and was kicked out of the venue as a result. Mýa went on to detail another incident that escalated way too far. "The most scary thing has been, you know, a nice guy that's been kind of stalkerish," she shared. "He found out what hotel we were at, probably because he followed us after the show, and there's this guy standing outside of my room, and I'm like, 'Wait a minute why is he standing outside of where we're staying? How did he find out?'" The singer explained that the man eventually followed her into an elevator and asked her to marry him. Yikes!
Mýa's faced financial struggles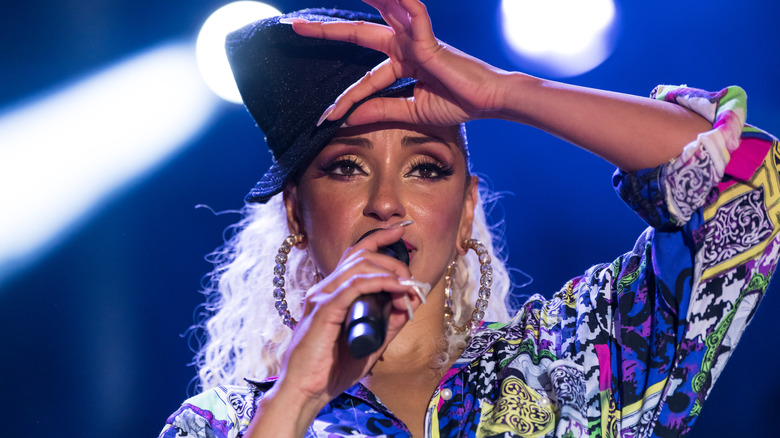 Jason Koerner/Getty Images
Mýa has been transparent about the financial struggles that come along with navigating the music industry as an independent artist. This might explain why the singer isn't in the spotlight as much anymore. As previously mentioned, she does everything herself — and that can get expensive. "The biggest challenge is self-financing 100% of everything," Mýa told You Know I Got Soul in 2012. "Recording costs, studio time, engineer fees, travel costs are all a part of the creation process. Then after the creation, there are producer fees, mixing, mastering, photo shoots, artwork, packaging, artist feature fees, legal fees, clearances, and so on that must be covered before any music can officially be released to the public." The "Ghetto Supastar" singer went on to detail the many more expenses she has to cover as an independent artist, such as publicity, radio airplay, and music videos. She admitted at the time, "I'm still working on it."
Mýa also spoke more about these financial challenges during an interview with Vibe in 2018. When asked how she feels about streaming, the singer revealed she has had to find ways to save money to get her music on these platforms. "I've downgraded my whole life," Mýa shared. "I live in a box, literally a studio apartment because I'm like, 'No, don't invest in a house in California. You're here to work.'"