Comedian Marty Allen Passes Away At 95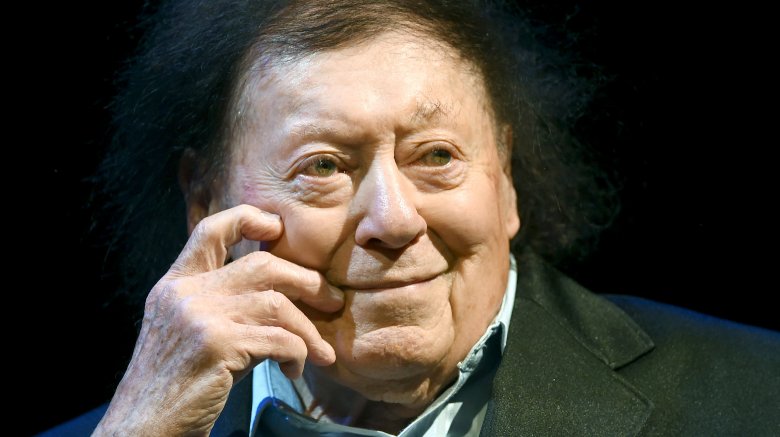 Getty Images
The comedy icon has died.
Entertainment Tonight reports that Marty Allen passed away in Las Vegas on Monday, Feb. 12, 2018. He was 95 years old.
According to the Los Angeles Times, Allen had experienced complications from pneumonia.
A spokesperson for the comedian confirmed the sad news with a statement obtained by ET. "It is with great sadness to let you know that Marty Allen, an American comedian, actor, and veteran of World War II passed away this evening in Las Vegas with his wife Karon Kate and family by his side," the statement read.
Allen began his career in entertainment as part of the comedy duo Allen & Rossi with fellow comedian Steve Rossi. Allen, whose famous catchphrase was "Hello dere," appeared on shows like The Ed Sullivan Show and The Tonight Show With Johnny Carson. He later became a staple on the popular game show The Hollywood Squares.
Allen also acted in films like The Great Waltz (1972), Harrad Summer (1974), and A Whale of a Tale (1976).
Our thoughts are with his family during this difficult time.