Britney Spears To Receive GLAAD's Vanguard Award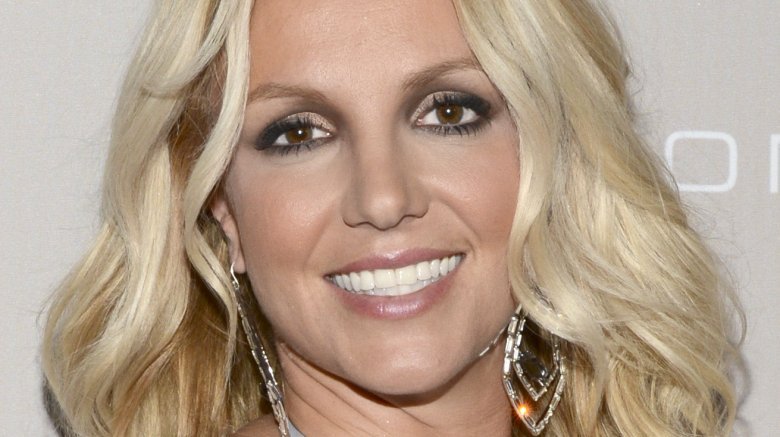 Getty Images
The "Toxic" singer is about to be given a prestigious honor.
Britney Spears will receive the Vanguard Award at the 2018 GLAAD Media Awards for her longtime support of the LGBTQ community, GLAAD announced on Tuesday, Feb. 13, 2018. 
According to the press release, the award "is presented to celebs and notables who have made a big difference in promoting equality and acceptance of LGBTQ people."
"An irrefutable icon, Britney Spears has entertained the world while also embodying the spirit of GLAAD's Vanguard Award by speaking out on significant issues that face her fans — from the Dream Act to anti-transgender bills in Texas," GLAAD's president and CEO, Sarah Kate Ellis, said of the pop star.
Ellis continued, "She is a force in the music world who has used her global platform to share messages of love and acceptance, something that the world needs today more than ever."
It sounds like the pop princess couldn't be more pleased by the news. "Honored to be receiving the Vanguard Award at the @GLAAD Media Awards this year!" she tweeted, following the announcement. "The LGBTQ community means the absolute world to me and inspires me every day. I am proud to be an ally and I will continue to support equality and acceptance for all!!"
As the organization noted, the "Work B**ch" singer has consistently proven herself to be a strong ally over the course of her career. More recently, she penned a love letter to the LGBTQ community during Pride Month in 2017. 
"I have a secret to share with you," Spears, who recently wrapped her four-year Las Vegas residency, wrote (via Billboard). "You see it's actually you that lifts me up. The unwavering loyalty. The lack of judgment. The unapologetic truth. Acceptance! Your stories are what inspire me, bring me joy, and make me and my sons strive to be better people."
Spears will join the impressive ranks of previous Vanguard Award recipients, which include Jennifer Lopez, Cher, Elizabeth Taylor, Kerry Washington, and Eric McCormack. 
The 29th Annual GLAAD Media Awards, which "honor media for fair, accurate, and inclusive representations of LGBTQ people and issues," will take place at the Beverly Hilton in Los Angeles on Thursday, April 12, 2018. Other nominees include This Is Us, Call Me By Your Name, and Lady Bird.