Real Housewives Star Jill Zarin Says A Medium Helped Her Cope With Husband's Death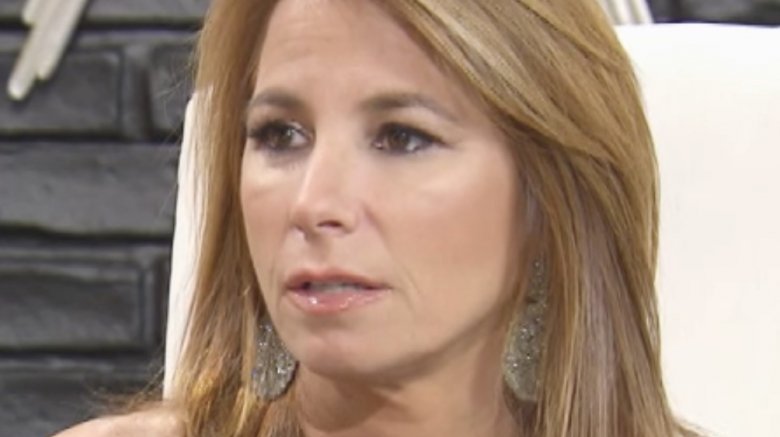 YouTube
The reality TV star is reconnecting with her late husband.
In an Us Weekly exclusive, published on Monday, Feb. 12, 2018, Jill Zarin opened up about how she is coping with the recent death of her husband, Bobby, with the help of a medium.
"I did something very unique and I didn't realize what I was doing until afterwards," the Real Housewives of New York City star began. "When Bobby was in the hospital the last week of his life, I had a medium there and I had her do reiki on Bobby and energy work. When people die it's often said the color blue, the color of energy, is seen around the person. She took pictures, when we looked at them on the phone, there's blue all over him and all over me. Energy, all over him, all over me." 
During a recent trip abroad, Zarin revealed that she saw the same blue light. "When I was in a hotel in Morocco, one of my friends took a picture of me and a friend," she explained. "There's no blue light in the room and no flash and there was a gigantic bright blue light on my shirt. And I sent the picture to my medium and she said that means Bobby was there because his energy is on you. It's energy." 
Zarin continued, "[The medium] really helped Bobby pass peacefully and also help the family cope with deal with all the feelings they were experiencing about loss, like a therapist. She really knows things about death." 
"Some days are good, some days I cry," she added. "It will get better over time." 
As Nicki Swift previously reported, Bobby passed away on Jan. 13, 2018, following a battle with cancer. He was 71 years old. At the time, the Zarin family shared a statement on Jill's website, writing, "There are no words to describe how heartbroken we are."
The following day, Jill posted a series of photos of herself with her late husband on Instagram. In a lengthy caption, she wrote, in part, "Rest In Peace my love. Words can not express the hole in my heart. Bobby taught me what true and deep love is."
Bobby is survived by Jill, as well as three children from a previous relationship — Jonathan, David, and Jennifer — and his stepdaughter, Ally.