The Unspeakable Tragedy That Changed Days Of Our Lives' Judi Evans' Life Forever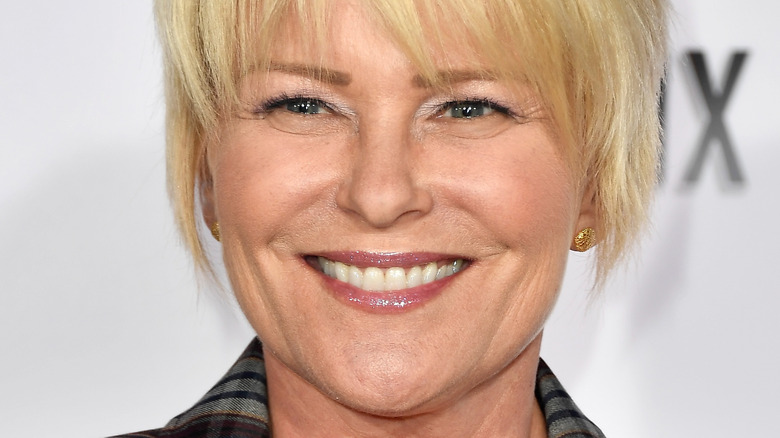 Frazer Harrison/Getty Images
"Days of Our Lives" cast members are used to bringing the drama on television. The characters in Salem are known for being over the top and getting themselves into tons of trouble at nearly every turn. However, the cast members' real lives have also been filled with drama and tragedy. Unfortunately, many "Days of Our Lives" stars have dealt with some difficult personal issues during their time on the show. Alison Sweeney (Sami Brady) sadly struggled with her weight and body acceptance issues for many years, for instance, per Soaps.
Meanwhile, actor John Aniston (Victor Kiriakis) struggled with his family life, as his daughter, Jennifer Aniston, shot to fame on "Friends" before transitioning to film. The elder Aniston reportedly left the family when his daughter was young, and the two didn't have a close relationship for many years. However, following the COVID-19 pandemic, the pair began to grow closer and are now rebuilding their relationship (via Daily Mail).
Deidre Hall (Marlena Evans) also knows about tragedy and heartbreak firsthand. The actor struggled with infertility for years before having a family via surrogacy. "What it did teach me was, in the moment when that baby is placed in your arms, it doesn't matter how they got there," she told Closer Weekly. Sadly, actor Judi Evans may have one of the most tragic stories of them all.
Judi Evans' son tragically died in 2019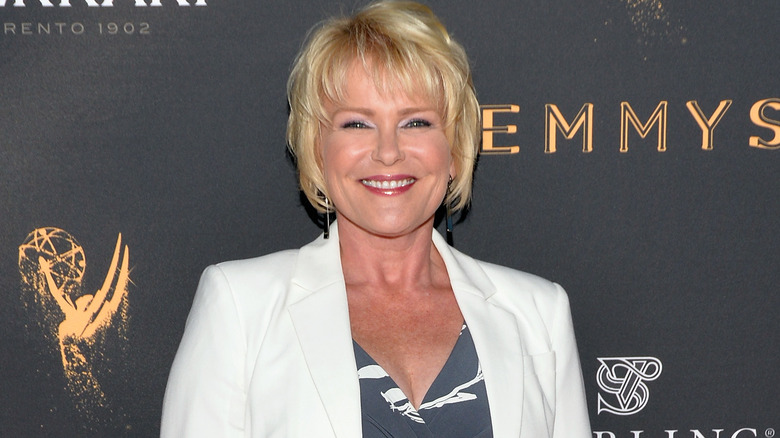 Michael Tullberg/Getty Images
Judi Evans has delighted "Days of Our Lives" fans for decades in the roles of both Adrienne Kiriakis and Bonnie Lockhart. She's also appeared on other sudsers like "Another World," where she played the role of Paulina Cory, and "Guiding Light," when she appeared as Beth Raines (via Soaps). Throughout the decades, Evans has made viewers laugh and cry as her soap opera characters. However, some real-life heartache spilled over into her personal life when the actor tragically lost her only son, Austin Michael Luciano, when he suddenly died in 2019 at age 23.
Evans and Luciano were seemingly very close and even worked together on "Days of Our Lives" in 2005 when he appeared as a child at Salem University Hospital, per Soap Hub. The mother and son reunited on-screen again in 2019 for the film "I Am Not for Sale: The Fight to End Human Trafficking." Evans appeared to be thrilled and very proud to be working with her son on the project. "My son Austin Michael Luciano was cast as Brent in the film.....can't wait to see him work his magic!!!" she tweeted about the movie.
"He was the center of my life," Evans later told Woman's World of her son's death. "Losing him was devastating — my whole world ended in a single moment."
Judi Evans' struggled with serious health issues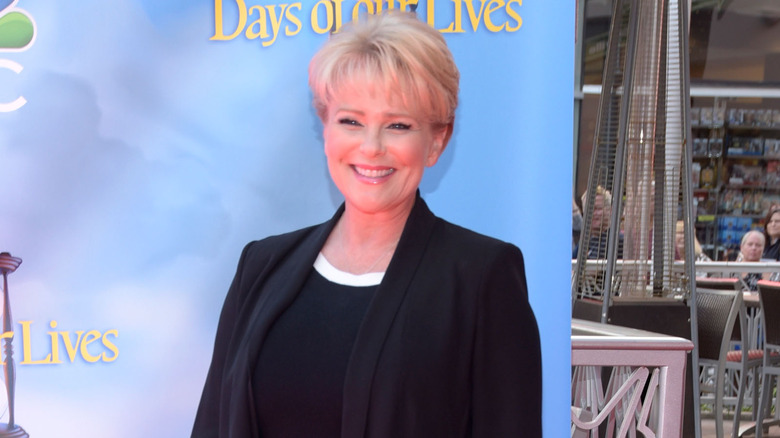 Michael Tullberg/Getty Images
Judi Evans was forced to deal with the grief and heartache that came along with the death of her son. After falling into a deep depression, the "Days of Our Lives" actor took up horseback riding as a way to help her ease back into her daily life and work through her grief, per Woman's World. Unfortunately, that led to another horrific situation for Evans, who suffered broken ribs and collarbone, as well as a chipped vertebra and a bruised lung after a riding incident. While at the hospital the soap star also contracted COVID-19. Evans' battle with the illness became so intense that she was nearly forced to have both of her legs amputated as a result.
"I didn't have the will to live at times," Evans told the outlet. "But I knew to survive, I had to push past the physical and emotional pain." Thankfully, Evans was able to make a recovery and today, she's back working on "Days of Our Lives." During that difficult time in her life, the actor admitted that her loved ones and fans offered great support to her, for which she is very grateful. "I know I wasn't alone at any time. That really means a lot. That really does pull you out of the deep dark pit and onto the road to recovery, for sure," Evans told Soap Digest.
Evans' struggles have seemingly made her stronger, and her fans are in awe of her fortitude.