The Terrifying Experience That Nearly Claimed Days Of Our Lives' Suzanne Rogers' Life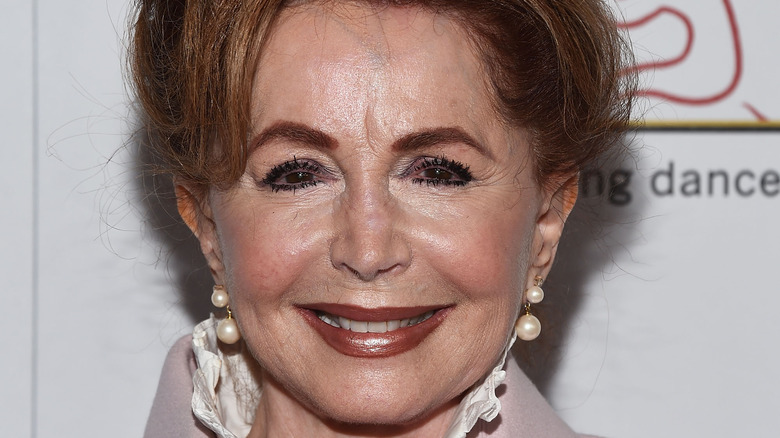 Amanda Edwards/Getty Images
"Days of Our Lives" viewers have become accustomed to seeing drama, romance, and heartbreak in Salem on a daily basis. The characters deliver entertainment and adventure in each episode, but there have been times when the real-life actors behind those characters have also had to deal with sadness and drama in their own lives. In fact, many "Days of Our Lives" stars have tragic real-life stories and personal heartache behind the scenes of the soap opera.
In 2014, actor Freddie Smith (ex-Sonny Kiriakis) crashed his car while driving under the influence and severely injured his now wife, Alyssa Tabit, who was sent to the hospital in critical condition, per The Wrap. Tabit later recovered from her injuries and the couple went on to tie the knot. Meanwhile, original "Days of Our Lives" star Macdonald Carey (Tom Horton) also dealt with tragedy in his life. The actor suffered from alcoholism, which he overcame before his death in 1994. He also had a daughter who struggled with mental illness, per Variety.
"Days of Our Lives" fan-favorite Deidre Hall (Marlena Evans) has also endured personal struggles, including a tough fertility journey. Hall tried for years to conceive a child and eventually decided to start a family using a surrogate (via Closer Weekly). Although the choice was difficult, the actor previously revealed it was worth all the pain once her child was placed in her arms.
Unfortunately, actor Suzanne Rogers has also dealt with some tragic situations in her life.
Suzanne Rogers opens up about her scary incident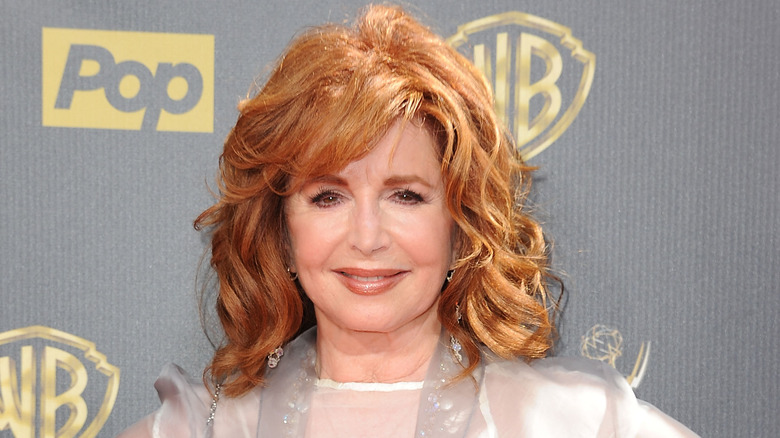 Angela Weiss/Getty Images
In 2020, actor Suzanne Rogers and her character Maggie Horton were noticeably absent from "Days of Our Lives." Although fans missed the character, in reality, Rogers was struggling after a scary incident sent her to the hospital and forced her to fight for her recovery, per Soaps. Rogers revealed that one day she had placed curlers in her hair and then moved on from her beauty routine to take a pill. The pill shockingly got caught in Roger's throat, which alarmed the actor and caused her to call 911. Rogers remembered the EMTs working to save her, and then two weeks later she woke up in the hospital. The curlers were out of her hair, but her hair and scalp were severely damaged (via Soap Opera Digest).
Rogers was told that she would need to go to rehab to recover from the incident, and then was dealt another blow when the autoimmune disease that she was diagnosed with in the 1980s flared up. After months of fighting to recover, the actor was finally cleared to go home and eventually went back to work on the set of "Days of Our Lives," much to the delight of her fans.
In October 2021, Rogers told Soap Digest that she was feeling much better. "I feel terrific and I relish being vertical every day. I feel I'm very much getting back to me so now I can talk to the fans about what had transpired," she stated.
Suzanne Rogers and her character have dealt with health issues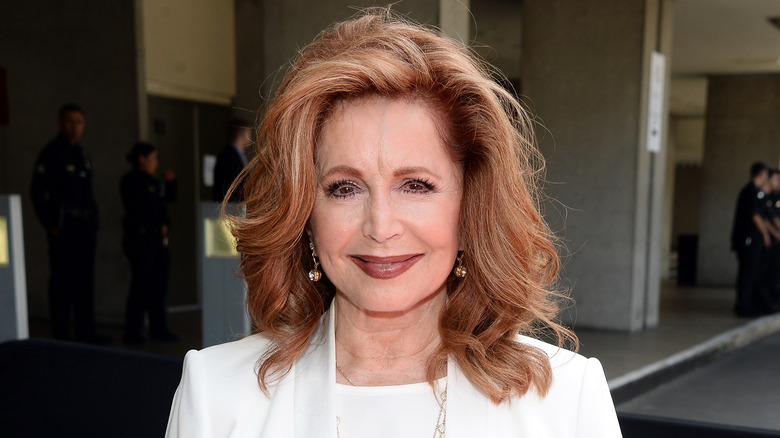 Matt Winkelmeyer/Getty Images
Much like her real-life counterpart, Suzanne Rogers' "Days of Our Lives" character Maggie Horton has undergone her fair share of hardships. First introduced on the sudser in 1973 as a young farm girl, she immediately won over fans with her sweet smile and undying love for Mickey Horton (via Soap Central). Maggie was confined to a wheelchair following a car accident as a child, which had killed her parents and left her to run her family farm solo. When Mickey came knocking on Maggie's door one day, she hired him as a hand and the two began to grow close. They eventually fell in love and married, although there was plenty of drama surrounding their lives.
Eventually, Maggie had surgery that corrected her injuries and she was able to walk and dance with the love of her life. The couple went on to adopt children together, and Mickey even raised Maggie's biological daughter, Sarah Horton. The couple had their ups and downs –- which included Maggie struggling with alcohol addiction –- but continued to thrive nonetheless. Sadly, in 2010, Maggie found Mickey dead from a heart attack, and her life was changed forever. Maggie later fell in love with Victor Kiriakis (John Aniston) and the two are still married today (via Soaps).
While Maggie is known as a survivor, Rogers has proven to be just as tough as her on-screen alter ego over the years.