Lauren London Opens Up About Her Healing Journey Following The Death Of Nipsey Hussle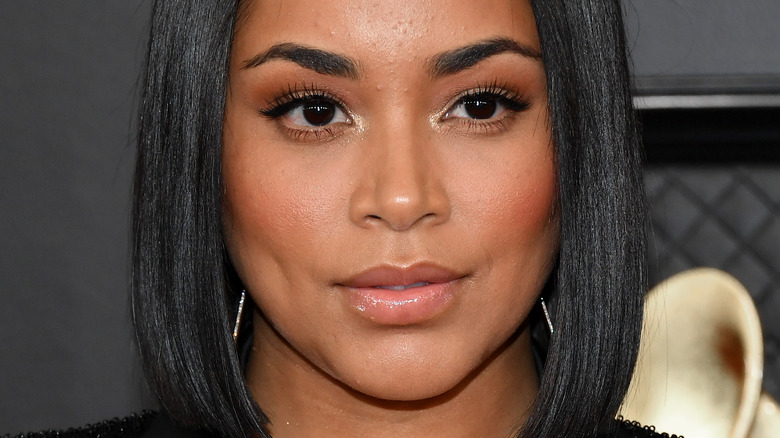 Amy Sussman/Getty Images
Lauren London is learning to cope after losing the love of her life nearly four years ago. In March 2019, Nipsey Hussle was shot and killed in his hometown of Los Angeles right outside of his Marathon clothing store, according to The U.S. Sun. He was 34. London and Hussle first met in 2013 and dated for three years before welcoming their son Kross Asghedom in 2016. Prior to his death, the "ATL" star gushed about how spontaneous the rapper was and how much she admired that about him. "He would be like, 'Boog, let's go out of town.' And I'd go with him and no luggage," London told GQ. "He was very fun in that way. He loved having fun." 
The "Victory Lap" rapper was also very open about his feelings for his lady. "My muse for the last 4 years," he wrote on Instagram. "A lot of her energy went in this new album...I prolly owe her some pub," he joked. London and Hussle were a dynamic duo and unfortunately their love was cut short over a senseless act of violence. Since his passing, the "This Christmas" actor has been having a hard time coming to terms with her new reality. "Loving You Here There Then Now Forever and After," she wrote in a tribute to the late artist. 
Although a few years have passed, London is just now figuring out ways to heal from the trauma of losing someone so close to her.
Lauren London says her healing process will 'continue forever'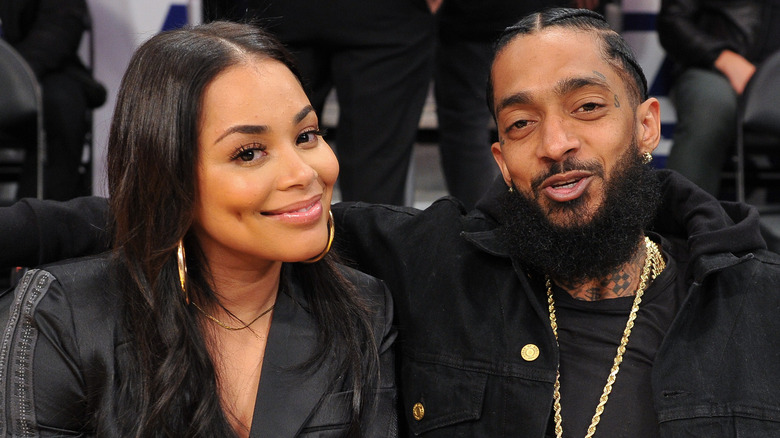 Allen Berezovsky/Getty Images
Lauren London still can't get over the death of Nipsey Hussle. "It's something that will continue forever," she said during an interview with E! News. The actor — who's gearing up for the release of her latest Puma collaboration — opened up about her healing process and why it's been a constant uphill battle for her. "Healing is not like a straight arrow: It goes up and down, so I don't think that I am done with anything," she told the outlet. 
In addition, London confessed that she couldn't comprehend how something like this happened to her family and spent years searching for answers. "I used to always pray for understanding, and now it's the overstanding," she added. "It is the bird's eye view of it all." In July, London sat down for an emotional interview on the "Angie Martinez IRL" podcast to discuss life after Hussle. "I feel like God dropped the ball on me," she revealed. "I took [his death] real personal." 
London also explained falling into a deep depression and how difficult it was for her to do everyday tasks. However, her two sons helped her through such a dark time, and were the reason she pulled through. "My kids deserve happiness. My kids deserve a very happy mom," she told Martinez. "They deserve joy. Why would I rob them of that?"