Who Is The Girl In Eminem's 'River' Video?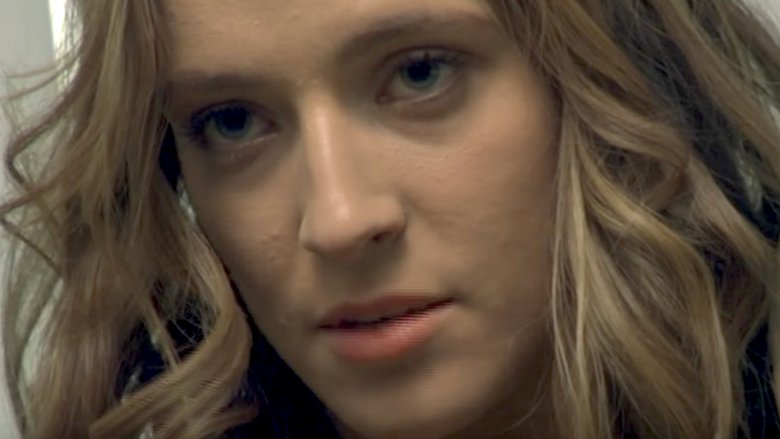 YouTube
The rapper's new music video did a lot more than get fans curious about his romantic past — it also introduced us to an up-and-coming star.
On Wednesday, Feb. 14, 2018, Eminem dropped the video for his new single "River," featuring Ed Sheeran. But the British ginger wasn't the only special guest in the music video. It also starred actress Sarati (real name Sarah Ashley Toups), who played Suzanne, a woman cheating on her husband with Eminem. But just who is the actress — and where have we seen her before?
A fresh face in Hollywood, Sarati has yet to collect a number of TV and film credits. However, she has appeared on two popular TV shows. In 2017, she appeared as "Miss Perfect" in Freeform's since-canceled sci-fi series Stitchers. That same year, she also snagged a role on the Fox action hit Lethal Weapon as "Hot Surfer Girl."
But Sarati doesn't only stick to scripts. She's also ventured into reality television. In 2016, she appeared on TLC's Love at First Kiss, where she made out with a stranger for a chance at finding love.
In addition to her obvious passion for the camera, Sarati's also a major fitness fanatic. She's documented her love of exercise on both her Instagram page and on her YouTube channel, where she posts videos of herself performing choreography. She even danced her way through her very own music video for a song called "This Beat."
So, with a major role in Eminem's music video under her belt, just what does the future hold for Sarati? Guess we'll just have to wait and see.