Kids Who Can't Stand Their Famous Parents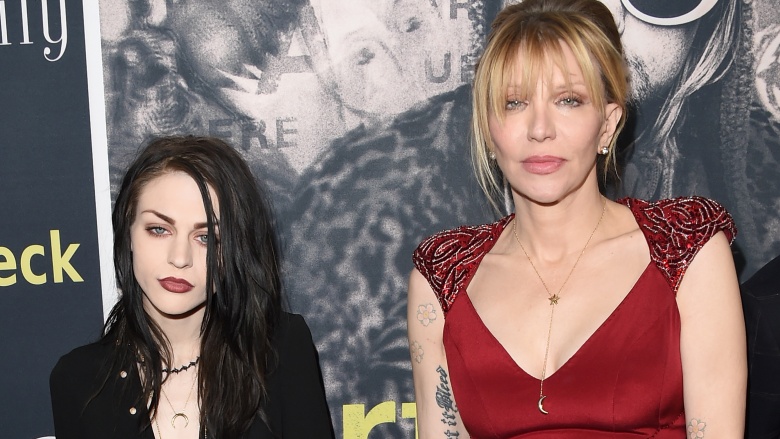 Getty Images
Relationships between parents and children can occasionally become adversarial, regardless of the love or closeness between them. When the parent and child dynamic breaks down, goes sour, and/or devolves to the point of disdain, it's usually hard or time-consuming to repair. Add in fame and the often intrusive media, and it's time to sit back with a tub of popcorn and watch the fireworks unfold. Whether they embrace their inherited fame or shun it, these celebrity offspring hate their famous parents.
Rosie O'Donnell and Chelsea O'Donnell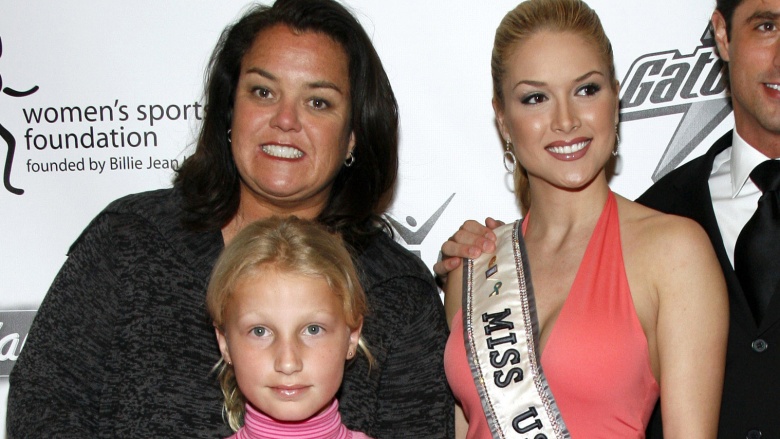 Getty Images
Rosie O'Donnell and adopted daughter Chelsea are estranged, with their situation playing out in the public eye during the summer of 2015. The reportedly troubled teen went missing with a therapy dog. Rosie's team issued a statement, saying Chelsea had a mental illness and went off her meds while she was MIA. Chelsea was not happy about the public reveal and said some harsh things about her relationship with her mom.
The teenager's birth mother recently resurfaced and it's been quite a tangled web of controversy. Chelsea eventually told Entertainment Tonight that the healing process would take time, saying, "A part of my heart will always care for Rosie, but many things she has done to me over the past few months are unforgivable at the present."
Courtney Love and Frances Bean Cobain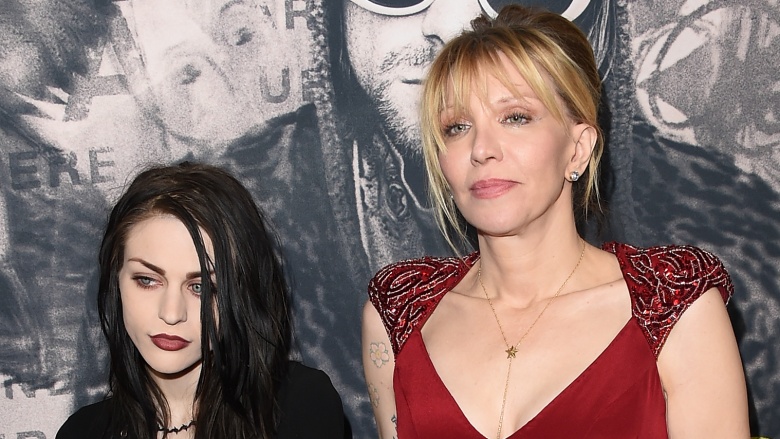 Getty Images
Like mother, like daughter. Courtney Love and Frances Bean Cobain's relationship is often explosive and marked by epic social media exchanges. At 17, Cobain opted to live with her paternal grandmother Wendy O'Connor. According to PEOPLE, O'Connor was given legal control over her granddaughter back in 2003. Their relationship seems solid as a rock, with Cobain telling Harper's Bazaar about her utmost respect for her grandmother.
While Cobain and Love have had reconciliations and even tender Twitter conversations, Cobain married her longtime boyfriend and Love wasn't present at the nuptials. Love even addressed her absence on Instagram, posting: "If you think I'm sorry for being a no-show at any important events this week, think again." By our counting, that's two Cobain relationships Courtney Love wrecked.
Madonna and Rocco Ritchie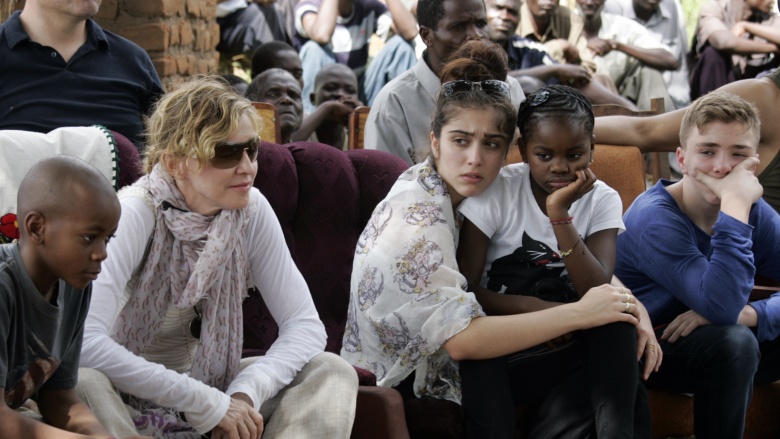 Getty Images
Madonna is currently in the middle of what appears to be a bitter battle with her ex-husband, director Guy Ritchie, over custody of their son Rocco. Accordingly to The Daily Mail, the teen apparently wants to live in England with his father since Her Madgesty is reportedly incredibly strict and regimented. There have been rumors that the teen may even have a girlfriend abroad, deepening his desire to live with dad.
Rocco refused to return home during the 2015 holiday season, much to Madge's chagrin. Madonna has taken to communicating with and about him on Instagram, saying how much she misses him. Why does Rocco prefer staying with his dad? Probably because "Papa Don't Preach."
Jon Voight and Angelina Jolie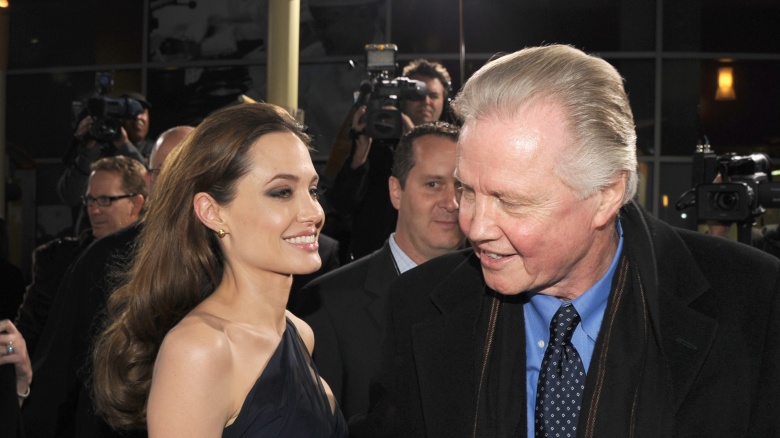 Getty Images
Angelina Jolie's fame far eclipses that of her father, actor Jon Voight, who was actually incredibly prolific in Hollywood during the '70s. They were publicly estranged, since Voight left the family when Jolie was not even a year old. The actress admitted to Marie Claire that the fact that Voight cheated on her mother would never sit well with her, and it was the reason she will never mess with a married man.
While Jolie and Voigt have had some public makeups and even starred together in Tomb Raider, things always feel a tad rocky between these two, especially when the actor said his daughter has "mental problems" in an interview with Access Hollywood. The fact that she used her middle name as her professional moniker is evidence of that deep divide. It could also mean that Jolie doesn't want to ride her father's coattail when it comes to being successful in Hollywood.
Billy Ray Cyrus and Miley Cyrus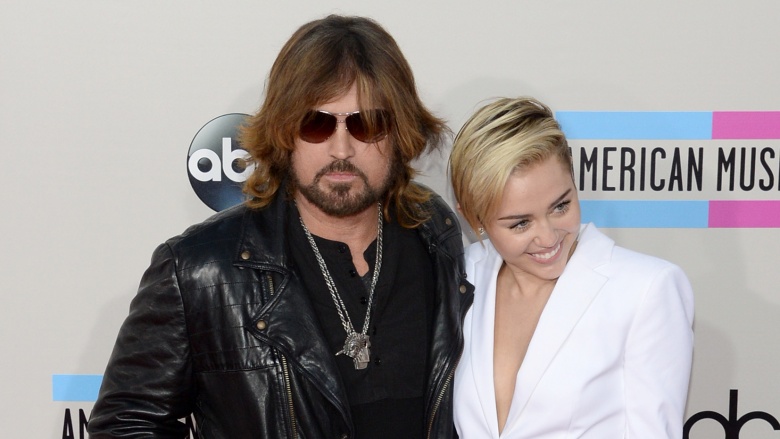 Getty Images
When Billy Ray and Tish Cyrus temporarily split in 2013, Miley Cyrus threw some serious shade at her father over Twitter. She said he wasn't replying to her texts and threatened to make some big revelations public. She tweeted a picture of an actress, writing: "I'm giving you an hour to tell the truth or I'll tell it for you." She quickly cooled down and deleted the tweets. For Miss Miley to be that public and that angry indicates that something unhealthy is simmering beneath the facade of this relationship.
Kris Jenner and Rob Kardashian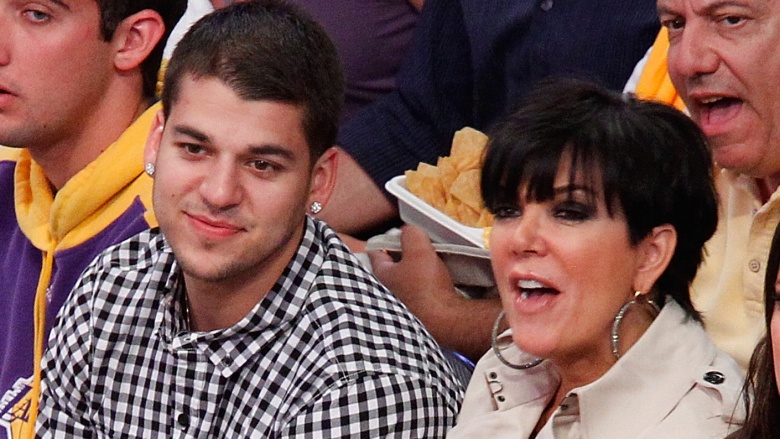 Getty Images
It's clear that Rob Kardashian, the only son of Kris Jenner, has some serious issues with most members of his family. From hanging out with Blac Chyna, the ex of his little sister Kylie's now-BF Tyga, to comparing his big sis Kim Kardashian to a brutal fictional character from Gone Girl in an Instagram post, there is some boiling bad blood in this heavily branded family.
Since Kris Jenner is a momager and fiercely protective of the brand, you can't help but think that her sole son is harboring a lot of resentment. He avoids all mom-approved events and promotion. Rob Kardashian may not come out and openly spew disdain for Kris Jenner, but it's clear from the subtext that something is really off.