Inside Victoria Rowell's Feuds With Her Young And The Restless Co-Stars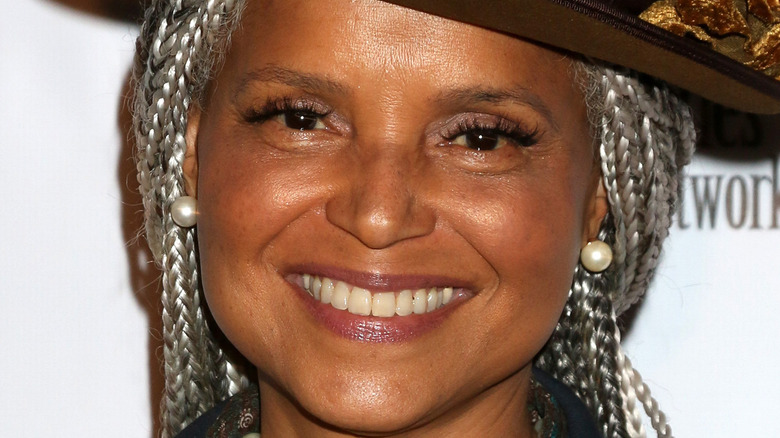 Kathy Hutchins/Shutterstock
Victoria Rowell dazzled viewers on "The Young and the Restless" as Drucilla Winters from 1990 to 2007 (via Soaps In Depth). The character was involved in many prominent storylines, including the paternity saga around her daughter, Lily Winters, which culminated in the reveal that her father was not Neil Winters but his brother, Malcolm Winters. Rowell's "Y&R" exit was also a notable storyline, with Drucilla plummeting over the side of a cliff following a struggle with Phyllis Summers (Michelle Stafford).
During Rowell's tenure on the show, there weren't nearly as many African American actors on set as there are now, and their stories were often put on the back burner. The lack of stories for Black characters and the unwillingness behind the scenes to listen to her ideas were both contributing factors to Rowell's decision to leave the soap behind. Rowell requested her release from her "Y&R" contract, which was granted (via Soaps). Her character was written out of the show openly, seemingly leaving the possibility of a return down the road.
While Rowell's exit from the series was something viewers didn't expect, her actions following her departure were even more stunning. Rowell sued CBS and Sony for racial discrimination seven years after she left the show, according to People. The lawsuit was ongoing for years, with stunning allegations emerging from Rowell about her time on and off the series. 
Rowell alleged her costars commited racist acts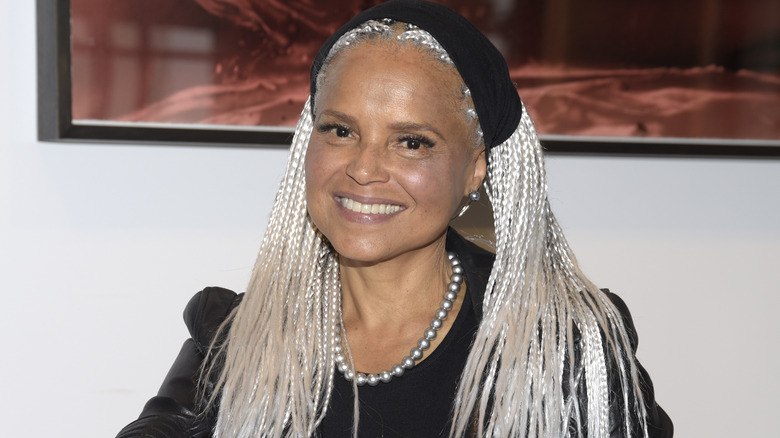 Michael Tullberg/Getty Images
Per The Wrap, there was a litany of reasons why Victoria Rowell filed a lawsuit against CBS and Sony. The actress alleged she was racially discriminated against by the network and longtime "The Young and the Restless" costars, including Michelle Stafford (Phyllis Summers), Melody Thomas Scott (Nikki Newman), and Peter Bergman (Jack Abbott).
Rowell claimed that Scott "ran onto the set dancing wildly and wearing an oversized Afro wig to mock my Afro-styled hair that day." She also said Bergman "publicly called me mentally unstable and physically threatened me on set." Regarding Stafford, according to Rowell, she "spat on me on set, called me a 'freak,' then screamed, 'no one here likes you.'"
Rowell tweeted about the alleged incident, saying, "Michelle Stafford admitted in TVGuide Canada, the disgusting tactic to spit on me while I worked on CBS stages was premeditated & complicit. Stafford did comment publicly on the feud in an interview with TVGuide Canada, per Daytime Confidential. She said, "I did a spit take in a scene," adding, "Before we taped the scene, I told everyone that I thought Phyllis should do a spit take at the moment Drucilla said something shocking. Everyone agreed. Unfortunately, some of the spit got in her face. Technically, I guess I did spit on her, but it's not true that I did it on purpose."
Rowell returned for a 2019 tribute episode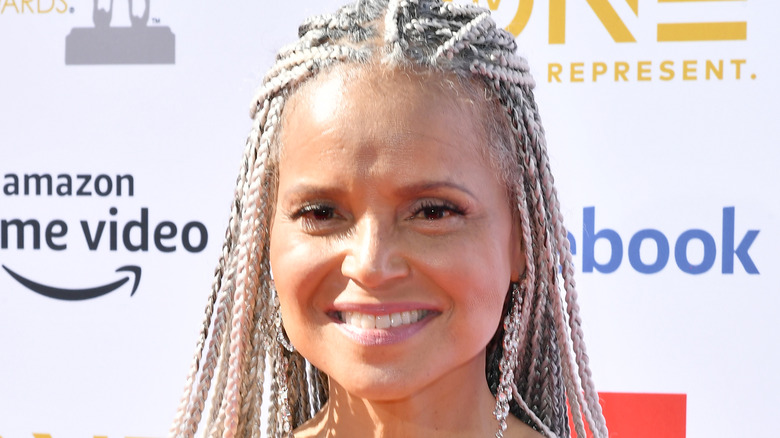 Earl Gibson Iii/Getty Images
Despite public issues with her co-stars and a former legal action against the network and production company, Victoria Rowell unexpectedly returned to "The Young and the Restless" for a special episode two years after a judge dismissed her lawsuit in court (via Soap Opera Digest). In 2019, the actor who played Rowell's on-screen husband, Kristoff St. John, tragically passed away, leading to the death of his character Neil Winters. Rowell was invited back to the show as part of the tribute.
In an interview with Entertainment Weekly, Rowell spoke about her return. She said, "I was there for a purpose, for my friend Kristoff. It was the best possible send-off. I saw my castmates. If there were swords, they were laid down. It was love. It was sadness. It was a lot of sharing and a lot of tears."
Rowell only appeared in one episode and her only scenes were with her former "Y&R" family members, who shared fond memories of St. John and his character, on and off camera. She did not appear in any capacity with Michelle Stafford, Peter Bergman, or Melody Thomas Scott — the former co-stars she accused of committing racist acts against her. 
The feud between Rowell and Stafford seems to have cooled off following an in-person encounter at a gas station. Rowell tweeted, "Michelle Stafford pulled up next to me at the gas station recently. She said, 'You know I love you' & I said, 'love you too.' MOVING ON!"