Inside Days Of Our Lives Star Patsy Pease's Mental Health Journey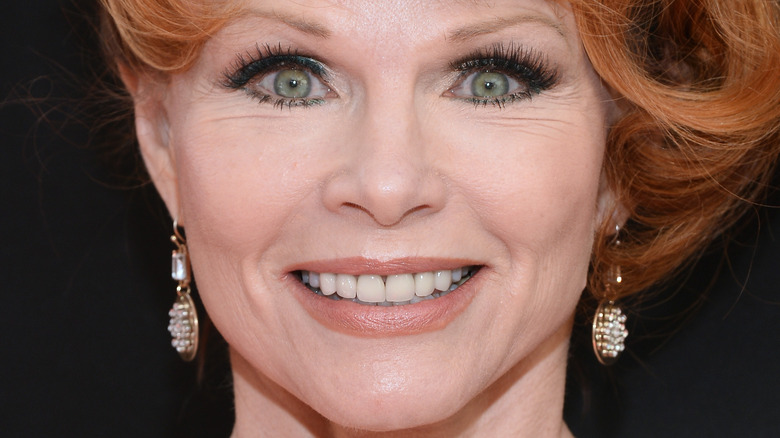 Matt Winkelmeyer/Getty Images
The topic of mental health has often been met with stigma. However, many celebrities have been open about their own mental health conditions in hopes of making a change and helping others. Stars such as Ryan Reynolds, Angelina Jolie, Duchess Meghan Markle, Brad Pitt, Bruce Springsteen, Winona Ryder, Amanda Seyfried, and more have all opened up about their battle with mental health (via Psycom). Other stars like Britney Spears and Amanda Bynes have made headlines due to their mental health issues and have even been placed under conservatorships in the past.
Soap opera stars have also joined in the public conversation about mental health. "General Hospital" star Maurice Benard has been very open about having bipolar disorder and even hosts a YouTube show called "State of Mind," where he interviews fellow soap stars about mental health. "Days of Our Lives" star Sal Stowers has admitted that she struggles with self-doubt and is taking steps to give herself grace and compassion on a daily basis (via Soaps). Her former costar Linsey Godfrey has also opened up about her battles with cancer, anxiety, PTSD, and sexual assault, as well as her borderpolar diagnosis — a term used for someone with both borderline personality disorder and bipolar disorder (via People). Since that time, Godfrey has worked toward a happier life using therapy, medication, and her support system.
Sadly, Stowers and Godfrey aren't the only "Days of Our Lives" stars to battle mental health issues. Actress Patsy Pease has also opened up about her own struggle in the past.
Patsy Pease played Kimberly Brady on Days of Our Lives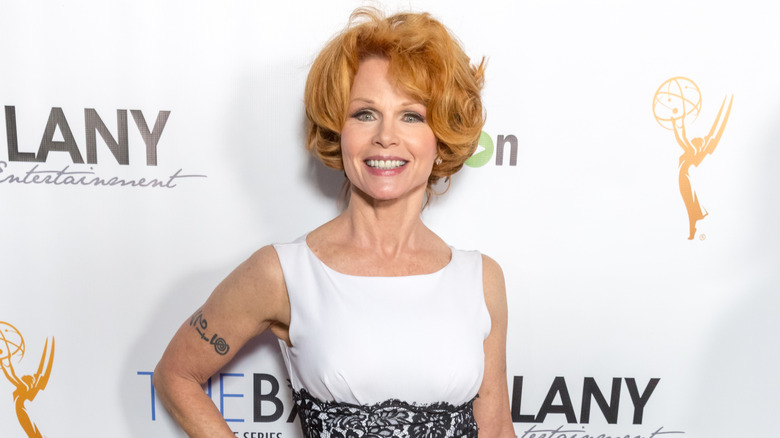 Greg Doherty/Getty Images
Patsy Pease is best known to soap opera fans for her role as Kimberly Brady on "Days of Our Lives." The actress debuted on the sudser back in 1984 as the daughter of Salem's hardworking pub owners, Shawn and Caroline Brady, per Soap Hub. Upon coming to Salem, Kimberly worked as a photographer for fashion designer Anna DiMera and eventually crossed paths with a large piece of jewelry that she believed held no significance. The stone in that piece of jewelry turned out to be one of the three prisms that had the ability to create medical miracles, and the ISA wanted to get their hands on the trinket. That's when Kim met ISA agent Shane Donovan (Charles Shaughnessy), for whom she fell head over heels.
However, the couple didn't have an easy life together. They went through many ups and downs, such as being blackmailed, Kimberly's bouts of temporary blindness, and the emergence of Shane's long-lost daughter, Eve Donovan, into their lives. Eventually, Kim and Shane worked through their struggles and left Salem together in favor of a life in California (via Soap Central).
Meanwhile, in her personal life, Pease has also endured struggles, particularly with mental health, and she was eventually diagnosed with bipolar disorder.
Patsy Pease gets candid about her mental health battle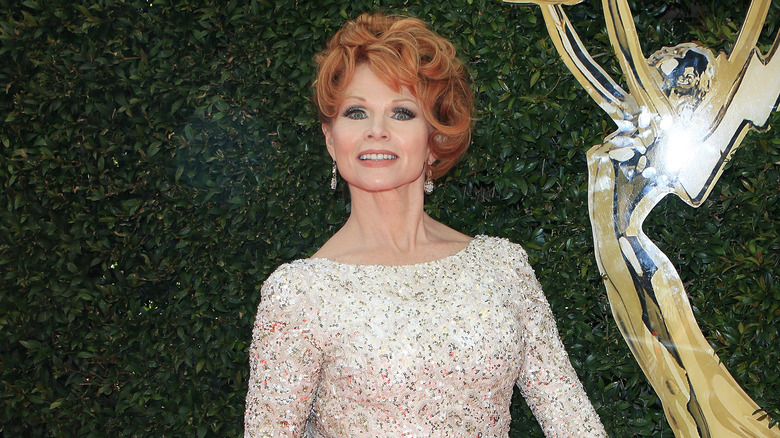 Joe Seer/Shutterstock
According to SheKnows, Patsy Pease had some dark days before finally being diagnosed with bipolar disorder. The "Days of Our Lives" actress penned a blog post in which she recalled incidents of being sexually promiscuous and even getting a tattoo while experiencing extreme mania. She also admitted that she was arrested after assaulting a man with a mop and was forced to spend five days in jail. "I was also 21 years sober, a mother of [two] teenage sons, and volunteered in recovery homes. Nonetheless, no diagnosis... no help... off to jail," Pease said of the turbulent time in her life.
Finally, in 2016, Pease revealed that she had been diagnosed with bipolar disorder. The soap star admitted that she felt compelled to share her story in hopes of ending the stigma around mental illness and her journey could help others. "I feel that the proper use of the platform of celebrity should be social service. It can't be a self-serving platform. Also, it redeems any kind of affliction that I might have, and it transforms pain to grace," Pease told Soap Hub of her decision to share her diagnosis.
The actress shared that she finds happiness in others who have also found help. "I get a great deal of joy out of people writing me and saying, 'I didn't know what was wrong with me. I thought I was just a bad person.' ... I think that's life-changing."
If you or someone you know is struggling with mental health, please contact the Crisis Text Line by texting HOME to 741741, call the National Alliance on Mental Illness helpline at 1-800-950-NAMI (6264), or visit the National Institute of Mental Health website.