Aaron Carter Opens Up About Sobriety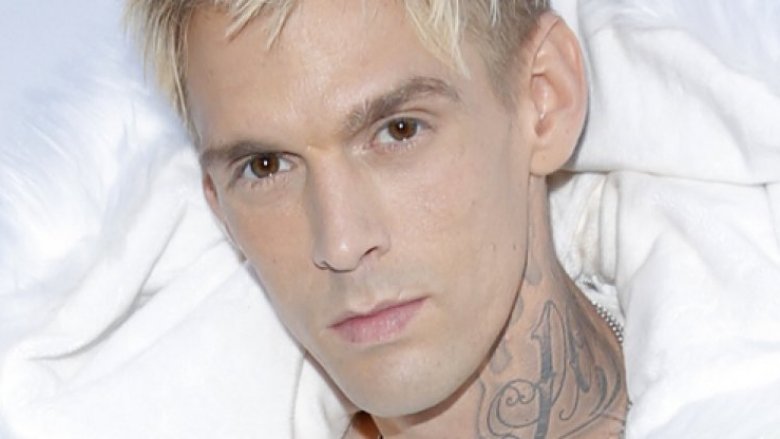 Getty Images
The "Don't Say Goodbye" singer is getting candid about life after rehab.
On Wednesday, Feb. 14, 2018, Aaron Carter opened up to Entertainment Tonight about his sobriety and mental health.
"I'm very healthy, emotionally stable, and a lot more in tune with myself and my feelings," the 30-year-old singer began. "I'm blessed with my health. I'm a healthy man." 
Carter went on to explain that he's stopped taking prescription medication after completing a treatment program late last year. "Stopped all of it. Even when I got out of treatment, they had me on certain things, and I stopped all of it. I didn't want to be on anything," he said. "I believe willpower is a very important thing and with treatment sometimes, they don't believe in that."
While the former child star said he "sometimes" drinks alcohol, he also admitted he still smokes weed. "Not every day. But it's pretty much a ritual," Carter told the publication. "When I went through the treatment process, I told everybody there, 'I'm gonna be smoking weed still.' I like smoking weed. I find it a very zen thing." 
The "Fool's Gold" singer revealed he "probably" spends about "ten grand" on pot annually, adding with a laugh, "It's for a good cause."
As Nicki Swift previously reported, Carter is gearing up to make a comeback following a difficult 2017. After an emotional appearance on The Doctors, Carter voluntarily entered a wellness facility — months after being arrested for an alleged DUI and marijuana possession in July. While in treatment, he gained 45 lbs., debuting his jaw-dropping transformation in November.
"Going to rehab, getting arrested. It's all a testament to my character and building my character as a man," Carter said during his recent ET chat. "Every single thing in my life I take as a lesson."
Friday, Feb. 16 will see the release of LøVë, Carter's first album in 15 years. Later in the month, he'll hit the road to tour in promotion of the new record. 
"For me, it's all about the music. And if there is one lesson I've learned this [last] year, it's to not dwell on the past, but to live for the future," he previously said in a statement (via ET). "I am so grateful to my fans and look forward to sharing this deeply personal music which came from the inner core of my heart and soul."