Ciara Shares First Photo Of Daughter Sienna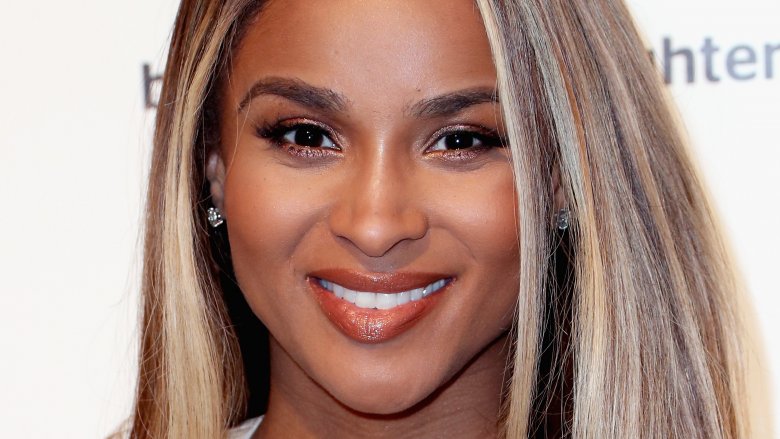 Getty Images
World, it's time to meet Sienna Princess!
On Thursday, Feb. 15, 2018, Ciara (full name Ciara Princess Harris) and husband Russell Wilson shared the first photo of their 9-month-old daughter on the Seattle Seahawk quarterback's new app TraceMe.
"Since the day you were born, watching you grow up has been the greatest blessing a mom could ask for," the "I Bet" singer wrote alongside a beautiful snapshot of herself holding her daughter on her lap (via Page Six). "You are the little girl I always prayed for and more. I'm so grateful for you. When I look in your eyes I see the sweetest angel. A young Queen. A girl that's going to be all that she dreams of, a girl that won't take no mess, and stand up for what she wants and deserves."
Ciara continued, "If I could put out my prayer list and it come true for you...I pray that you live life to the fullest and truly make the best of it. You explore! That you will be surrounded by the right group of people, have keen discernment, and know when somethings not right for you."
Prior to sharing the pic, Ciara teased her little one's public debut on Instagram. "Today is just the beginning, I'm sharing something near and dear to my heart with you," she captioned a sweet photo of herself and Sienna with their backs to the camera. "Meet my baby girl on my @TraceMe App ❤️."
The R&B songstress also revealed that she will continue to share an inside look into her family life and career with her fans through the app. "I'm so excited to be opening up my world to you on TraceMe," she wrote (via E! News). "You guys know that I tend to be private with a lot of things, but with TraceMe I can have a genuine, unfiltered connection with you all. My motivation for this was to give back for all of your support throughout the years."
As Nicki Swift previously reported, Ciara, 32, and Wilson, 29, welcomed their first child together in April 2017. "Dear Sienna Princess Wilson," the "1, 2 Step" singer wrote on Instagram at the time. "No matter how big the wave, we will always be your calm in the storm. We Love You. Love, Mommy & Daddy."
Ciara also shares 3-year-old son Future Zahir with rapper Future. She and Wilson married in July 2016.