Report: Survivor Star Jenna Morasca Arrested After Apparent Overdose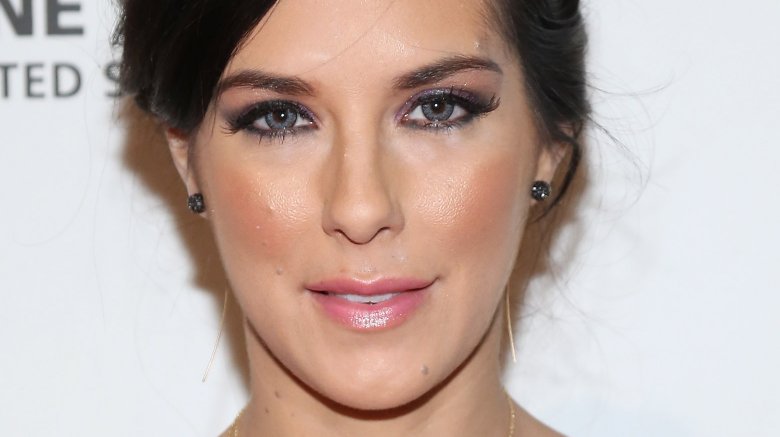 Getty Images
The reality TV star was taken into police custody.
E! News reports that Jenna Morasca, who gained fame after winning the sixth season of Survivor: The Amazon, was arrested in Washington, Penn. on Jan. 25, 2018. However, news of the arrest stayed hidden until nearly a month later.
According to the celebrity news site, which published a report on Thursday, Feb. 15, police discovered an unconscious Morasca and a female passenger in a running Chevrolet SUV, which had been parked near a stop sign. The passenger reportedly had a bag in her purse containing syringes.
Authorities then injected Morasca with Narcan, a drug designed to treat an overdose. Paramedics later gave Morasca more Narcan when they arrived on the scene, transporting her via stretcher into an ambulance. But Morasca apparently didn't make things easy for the EMTs. The paramedics reportedly needed police help to move Morasca into the ambulance, as she was fighting with them, allegedly attempting to bite them. Morasca reportedly succeeded in biting one officer — a female cop traveling in the ambulance with her — injuring her right forearm.
Morasca, who reality TV fans may also recognize from Fear Factor, Amazing Race, and The Celebrity Apprentice, is facing charges of "suspicion of driving under the influence of drugs and possession of narcotics paraphernalia." According to TMZ, she'll also be charged with assaulting a police officer.
The woman that had been in the passenger seat of Morasca's SUV was detained at the scene. Besides the syringes, which she'd denied having in her possession, cops reportedly found a burnt spoon, string, and cotton balls in her bag. They also discovered a syringe in the woman's wallet, according to E! News. She was later released from police custody, as she'll receive her charges via summons.
Beyond her appearances on a number of reality TV shows, Morasca was also known for her relationship with fellow Survivor alum Ethan John. The two dated for ten years before ultimately breaking up in February 2013 (via People).