Blake Griffin Sued By Ex-Girlfriend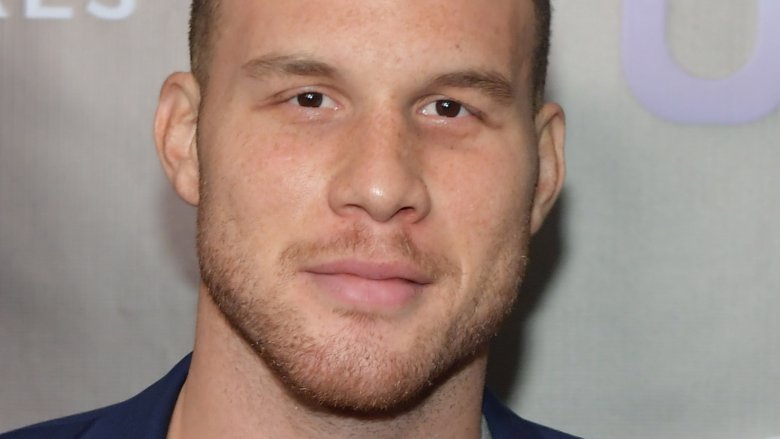 Getty Images
The NBA star was just hit with a major lawsuit.
TMZ reports that Blake Griffin has been sued for palimony by his ex-girlfriend Brynn Cameron, with whom he shares two children. In the suit, Cameron reportedly alleges that Griffin left his kids behind due to his rumored relationship with Keeping Up With the Kardashians star Kendall Jenner, accusing him of "cruelly embarrassing his family with his public fawning over Kendall Jenner."
Referencing the Los Angeles Clippers' unexpected trading of Griffin with the Detroit Pistons, the lawsuit, which was filed on Feb. 14, 2018, states, "Griffin himself, however, knows very well what breaching promises is all about. After all, Griffin had no problem trading Brynn Cameron, his former fiancee, and the mother of his 2 children, for reality television star Kendall Jenner."
The suit also alleges that Griffin had promised to support Cameron and their children after he'd encouraged her to leave both her sports marketing job and her interior design gig. Furthermore, Cameron reportedly insists that she'd helped her ex by acting as a stylist, party planner, and nutritionist, among other roles. She also takes credit for helping Griffin — her one-time fiancé — form tighter bonds with his teammates.
According to People magazine, the lawsuit also states that Cameron felt caught off guard when Griffin presented her with a prenup a month before their scheduled wedding on July 28, 2017. Their wedding was then postponed and, the lawsuit read, Griffin then "immediately embarked on a high-profile affair with Jenner."
Cameron, who claims she and her kids are "homeless and cash-strapped," said that she's had to seek financial support from her brother after being left by Griffin.
It's unclear just how much money Cameron is seeking in the lawsuit. However, given that Griffin signed a $171.2 million contract in July, she could be aiming to snag a pretty penny.
Griffin has since publicly responded to Cameron's lawsuit. "I understand from reports in the press that Brynn Cameron has sued me, claiming that I must financially support her for the rest of her life. Her allegations are not true, and will be addressed in court," a statement obtained by People read. "This is a private matter, that should not be tried in the media. We have two young children together and their well-being is my concern and focus."