Jessica Biel's Audition For The Notebook Didn't Go As Well As She Hoped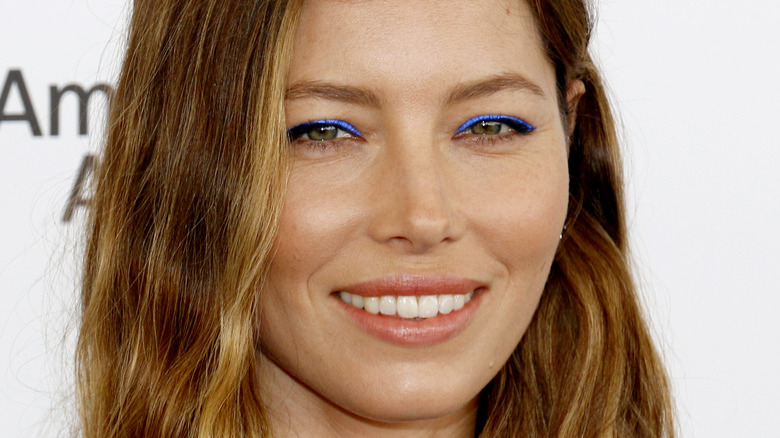 Tinseltown/Shutterstock
When the movie adaptation of Nicholas Sparks' "The Notebook" was released in 2004, fans everywhere went wild. The film follows the story of characters Noah Calhoun and Allie Hamilton, who meet in 1940s South Carolina when Allie and her wealthy family come to town to holiday for the summer. Noah is smitten after taking one look at Allie, eventually getting her to agree to spend time with him. However, because Noah's family doesn't come from money, Allie's parents are less than thrilled about the romance (via Rotten Tomatoes).
Allie's parents take her back home and Noah enlists to fight in World War II. During their years apart, Allie meets and falls in love with another man. The two become engaged, but she has some unfinished business with Noah. So, before she can get married, Allie heads back to South Carolina to reunite with Noah and see if there are any sparks left between them, per TV Tropes. The couple finds out that they're still drawn to one another, and Allie is faced with a difficult decision. Should she call off her wedding and be with Noah, or continue down the path she's planned for her future?
Of course, fans fell in love with Ryan Gosling and Rachel McAdams in the film, but other actors nearly grabbed the roles of Noah and Allie, such as Jessica Biel.
Jessica Biel auditioned for The Notebook while covered in blood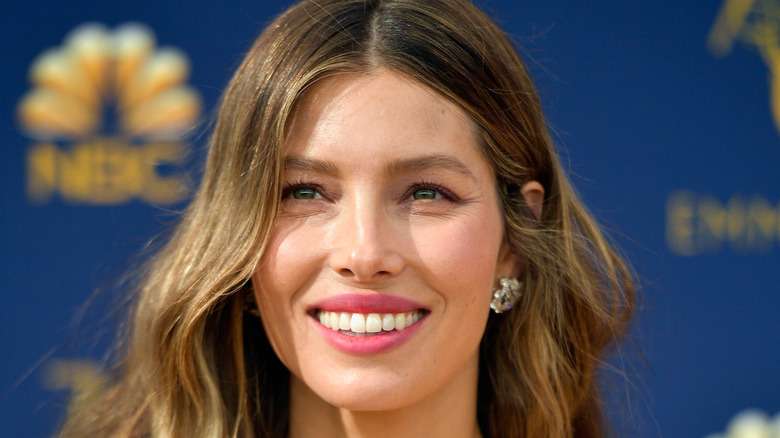 Matt Winkelmeyer/Getty Images
Jessica Biel got her start as a child actor, becoming a familiar face in the 1990s when she landed a role on the hit show "7th Heaven." Over the years, Biel has since starred in films such as "The Texas Chainsaw Massacre," "Blade: Trinity," "The Illusionist," "Total Recall," and many more (via IMDb). However, she hasn't always gotten the parts she wanted. The actor claims that losing out on the role of Allie Hamilton in "The Notebook" is one that has stuck with her over the years. "That's one that I wanted so badly," Biel admitted to Elle in 2011.
Biel's audition for the film didn't go so smoothly, as she had to work it in while filming a horror movie. "I was in the middle of shooting 'Texas Chainsaw Massacre,' and I auditioned with Ryan Gosling in my trailer — covered in blood," she told the magazine. "[Director] Nick Cassavetes put me through the wringer in an interesting, excitingly creative way. But there's a million that get away. We're gluttons for punishment. It's just rejection," Biel said of losing out on the role.
Despite not landing the part, Biel has gone on to have plenty of career success. Meanwhile, fans can't imagine anyone but Rachel McAdams portraying Allie in "The Notebook," a movie that is still so beloved to this day.
Many famous actors were up for the role of Allie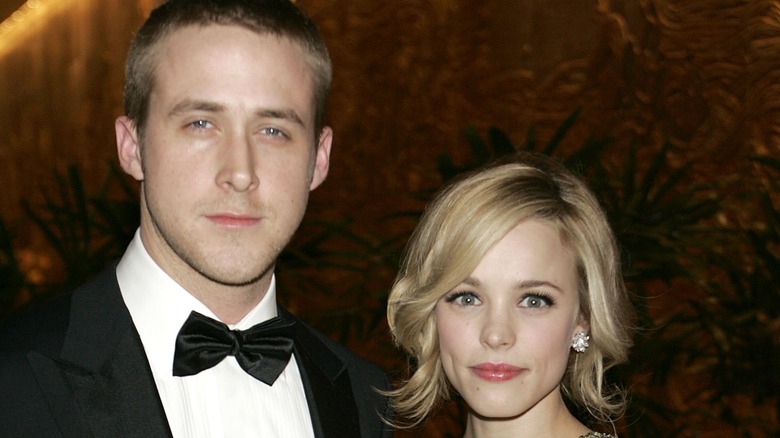 Michael Buckner/Getty Images
Jessica Biel wasn't the only actor who missed out on a part in "The Notebook." Although Ryan Gosling and Rachel McAdams seem to embody the roles of Noah and Allie perfectly in the movie, many others were considered for their roles at the time, per E! News. In an interview with the film's casting director, Matthew Barry, he revealed the "Notebook" hopefuls that didn't make the cut. Actors like "Star Wars" fan-favorite Hayden Christensen were briefly considered for the character of Noah, but it seemed cut and dry that Gosling would land the role. However, casting Allie proved to be a bit more difficult.
Many famous women were up for the role of Allie Hamilton, including Britney Spears, Reese Witherspoon, Kate Beckinsale, Jane McGregor, and even a 13-year-old Jennifer Lawrence. However, it seemed that McAdams was fated for the role, as she won the part despite being a lesser-known actor at the time. "In the end, Rachel was just so strong that everybody was fighting for her," Barry said of the actor. "She came out of nowhere." Meanwhile, Jessica Biel missed out on the part and hasn't forgotten about Allie since.