The Untold Truth Of Shaun White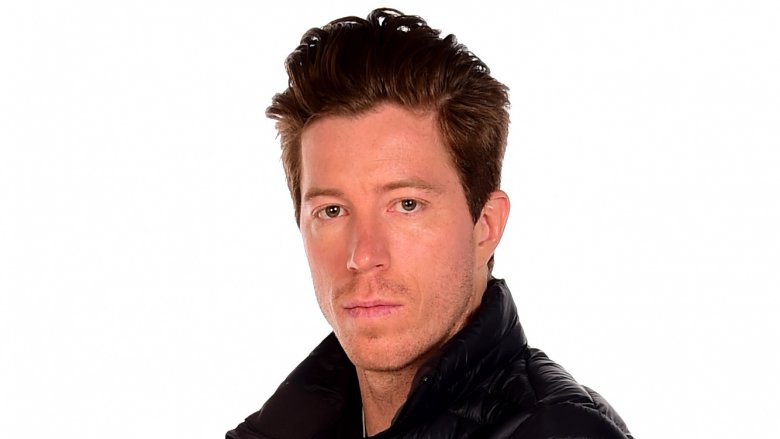 Getty Images
Shaun White has gained fame for his gravity-defying snowboarding tricks. Having competed in several Winter Olympic Games, including the 2006, 2010, 2014, and 2018 events, Shaun White has more than proved himself as one of the all-time greats. But there's more to this three-time Olympic gold medalist than his accomplishments on snowy terrain. 
Read on to learn all about the Flying Tomato's past, but beware — White's life isn't all sunshine and snow days. There are some gritty details ahead.
Bunny slope beginnings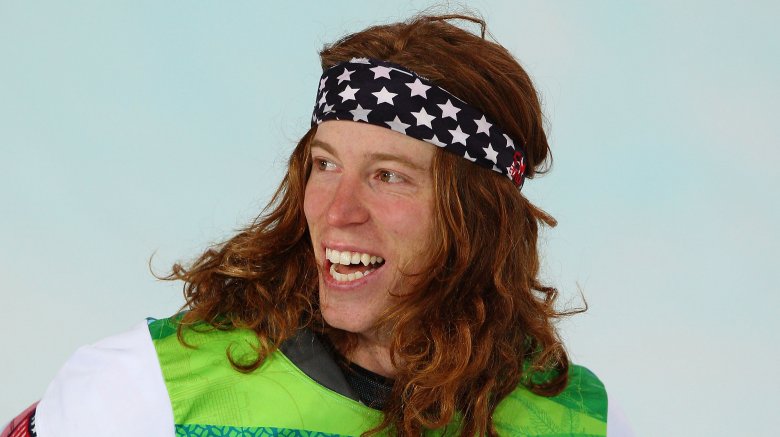 Getty Images
Everyone starts somewhere, and the same goes for White. The California native's interest in snowboarding began when he was just a child. According to the biography on his personal website, he chose to start snowboarding after his older brother took up the hobby. "I was introduced to the sport in such a casual way, but it really took hold [of] me," said White, who had won his first snowboarding competition by the time he was 7 years old.
His entire family soon adopted a routine of heading to the mountains so the boys could practice. Due to the family's financial restraints at the time, they'd all camp out in a van at the base of the mountain overnight rather than rent a hotel room.
Obviously, the Whites are a passionate bunch.
Million-dollar man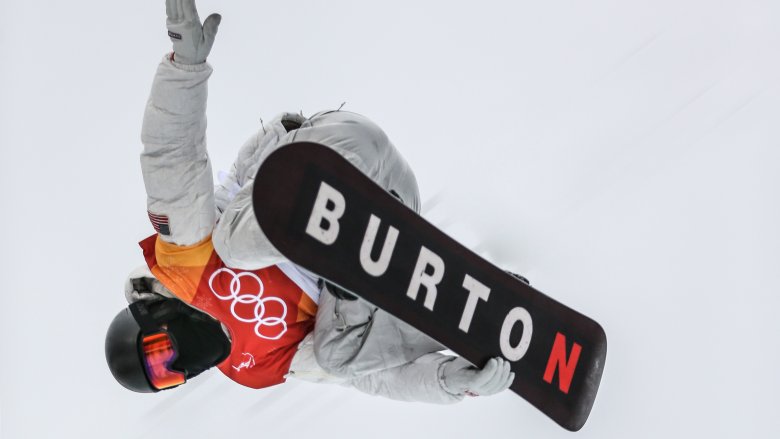 Getty Images
White has snagged more than just Olympic precious metals. He's also nabbed some major sponsorships. After winning his first gold medal in 2006, White signed a 10-year endorsement deal with Burton Snowboards in 2008, reported Fortune magazine. Later that year, he began working with game publisher Ubisoft on the franchise Shaun White Snowboarding, and as if that weren't enough, he's also worked with companies such as Target, Red Bull, and Hewlett-Packard.
White also makes money from competitions, stocks, and real estate investments. All in all, this iconic snowboarder is worth about $40 million. Keep in mind, he turned 31 in 2017.
Third time's the charm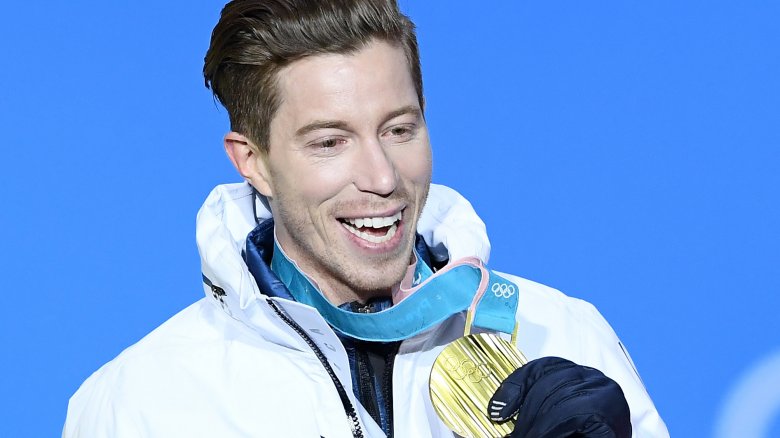 Getty Images
After making it to the 2018 Winter Olympic Games in Pyeongchang, South Korea, White made history when he took home yet another gold on the halfpipe — 12 years after he snagged his very first gold medal at the 2006 event in Turin, Italy. According to NBC Olympics, the 2018 win made him the first snowboarder to snag gold three times at the Olympics over the course of his career. That same win also marked him as the first American athlete to ever win the same individual Olympic event at three games.
That's pretty darn impressive — though that's not the only interesting factoid about the snowboarding legend.
Best of both boards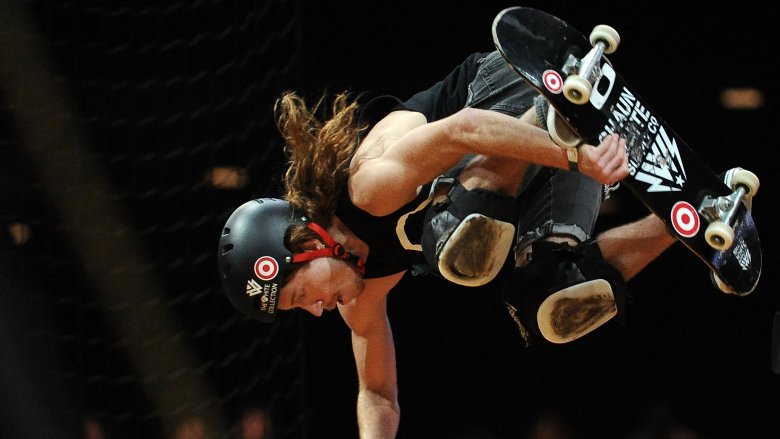 Getty Images
While he may be known for his snowboarding skills, White's also taken on another athletic career: skateboarding — and apparently, he's super passionate about that sport, too. 
A pro skateboarder since he was a teenager, White remains the only athlete to have won a medal in both the Summer and Winter X Games. That's quite an accomplishment, but White's not done with skateboarding yet. In fact, he has some pretty lofty dreams for the future.
Talking about the 2020 Summer Olympics in Tokyo, Japan, White told the Today show in February 2018, "They put skateboarding in, and I'm thinking, how incredible if I could go for the Summer Olympics?" He added, "It would be a dream come true to compete in skateboarding in Tokyo."
Grabbing the guitar
Getty Images
White may be famous in the world of sports for snowboarding and skateboarding, but he's also gained steam in the music industry. Not only did he date Phantogram singer Sarah Barthel, but he also started playing guitar for the band Bad Things, which released its first record in 2014, reported Sports Illustrated.
This career move is a huge departure for the athlete, though not for the reason one might think. White apparently wasn't used to being part of a group effort. "The band is the only thing I do that involves teamwork, really," he said. "It doesn't matter how good I am at playing the guitar. The band has to come up with a great song to make it work."
Unfortunately, White's time with the band may have brought out the worst in him.
Drummer drama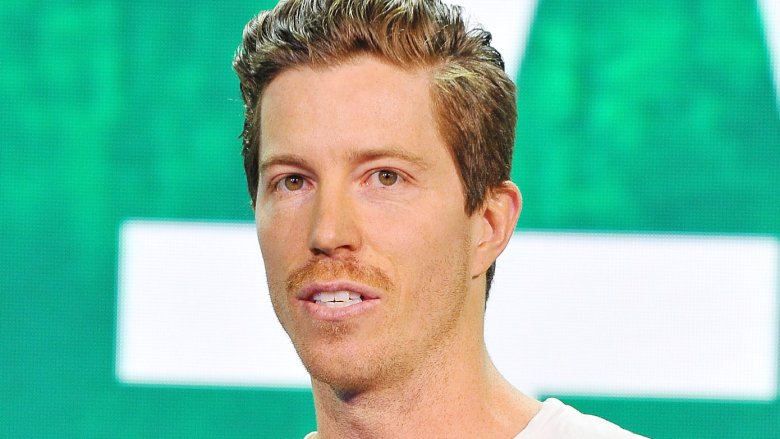 Getty Images
In August 2016, Bad Things drummer Lena Zawaideh spoke out against the snowboarder, filing a lawsuit against White for alleged breach of contract and sexual harassment. According to Page Six, Zawaideh claimed White made sexually inappropriate comments to her, sent her graphic images of male genitalia, and forced her to watch sexual videos, including ones that "sexualized fecal matter." Zawaideh also alleged that her bandmate withheld money from her and attempted to control her appearance, pressuring her to don revealing clothes, refusing to let her wear red lipstick, and firing her after she would not cut her hair. Zawaideh also claimed White, on one occasion, stuck his hand in his pants and then tried making her smell it.
TMZ later published an alleged text message exchange between Zawaideh and White that appeared to prove at least some of her claims.
White, who'd called the lawsuit "bogus," settled with Zawaideh in May 2017 (via USA Today).
The lawsuit lingers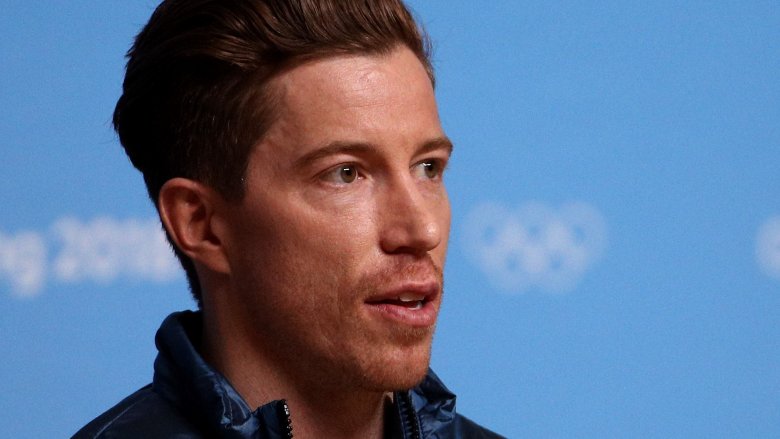 Getty Images
Though the lawsuit with Zawaideh was settled in 2017, the case didn't receive much media attention at the time. That all changed when White headed to the 2018 Winter Olympics, just months after the #MeToo and Time's Up movements erupted in Hollywood. By the time he started doing interviews for the Games, reporters were quick to ask him about the past allegations. 
According to The Washington Post, White was having none of it. In response to a question at a press conference about the lawsuit, he told a reporter, "Honestly, I'm here to talk about the Olympics not, you know, gossip."
He later apologized for his comments, telling the Today show, "I'm truly sorry that I chose the word gossip. It was a poor choice of words to describe such a sensitive subject in the world today."
Avoiding the opposite sex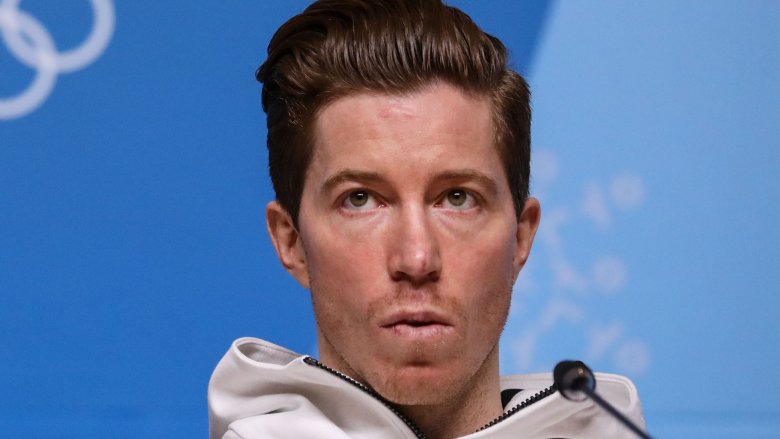 Getty Images
White's dismissal of questions regarding his past lawsuit wasn't the only questionable decision he made during press for the 2018 Winter Olympics. According to CNN Money, White may have also purposely avoided female reporters during a press conference — he reportedly did not call on a single woman for questions.
Recalling how "several women" had had their hands up at the conference, CNN Sports analyst Christine Brennan told CNN Money that White and his team "never called on women" and "only called on men." Brennan added that it "was not a good look all the way around" for White and the United States Olympic Committee.
Did he disrespect the American flag?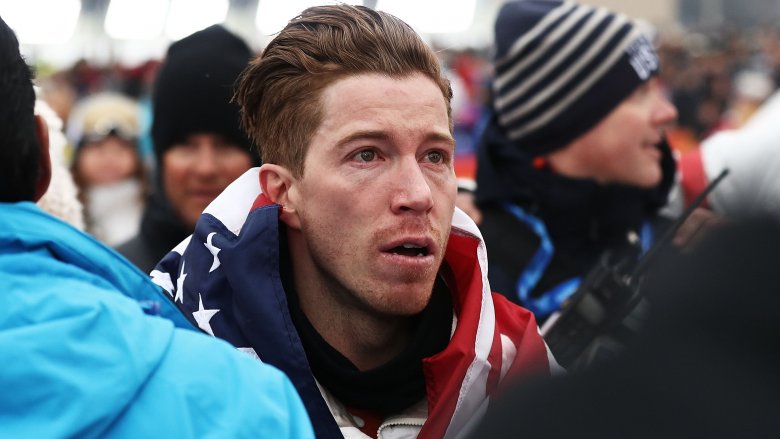 Getty Images
White got some major flack for his apparent disregard for the American flag. After winning gold at the 2018 Winter Olympics, White was seen walking through a crowd, holding the flag — or, rather, dragging it. The incident sparked outrage online.
"I appreciate your skills but PICK THE FLAG UP!! The American flag should never touch the ground!!" one Twitter user wrote. Another tweeted, "Show that flag some respect!"
White later addressed the moment at a press conference, claiming he did not intend to disrespect the flag or the country. "I remember being handed the flag. I was trying to put my gloves on and hold the flag and the board," he said (via CNN). "Honestly, if there was anything, I definitely didn't mean any disrespect." White added, "I'm very proud to be part of team USA and be an American."
Booze blues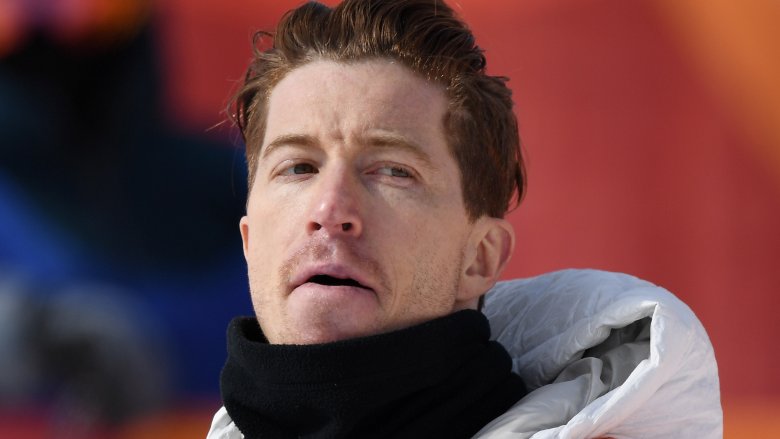 Getty Images
White's sexual harassment lawsuit and his off-color Olympic antics weren't the first scandals in which he'd ever been involved. 
In September 2012, the athlete found himself in trouble with the law after getting a bit too rowdy following a friend's wedding. According to CBS News, White reportedly destroyed a hotel phone. People also reported that White allegedly pulled a fire alarm at a hotel, causing the building to be evacuated. As to be expected, police were called to the scene. White then reportedly attempted to flee but was chased down by a concerned citizen. After being caught, the snowboarder was arrested for public intoxication and vandalism.
Doesn't play well with others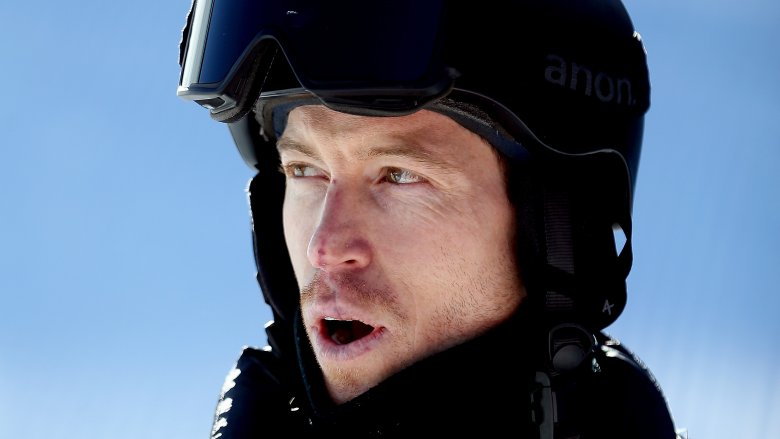 Getty Images
Considering White's apparent affinity for scandalous behavior, it makes sense that the athlete's fellow snowboarders might want to keep their distance from him. Surprisingly, it's not White's actions that have his peers giving him major side-eye — it's his overall attitude.
"The whole snowboarding community doesn't really like Shaun," fellow snowboarder Brandon Davis told Time. Though Davis recognized White's talent and hard work, he criticized his preference for solo activity. "He's apart from everyone," Davis said. "He's the lone wolf. When he goes out there for a contest, he goes out there to win."
Guess White finds no issue trading camaraderie for major coin.