The Sad Truth Behind Kelly Clarkson's Estranged Dad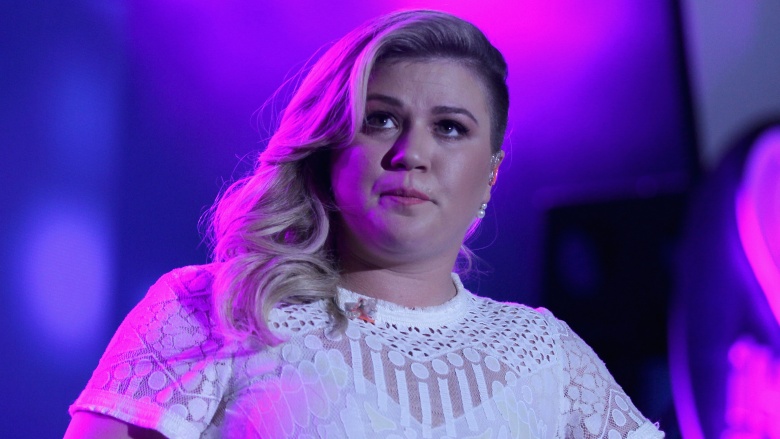 Getty Images
Kelly Clarkson moved practically everyone to tears, including herself, Keith Urban and Jennifer Lopez, when she performed the heartbreaking and personal song she wrote about her estranged father, "Piece by Piece," on American Idol. This left many people wondering: just what, exactly, happened behind closed doors? Here's what we know.
He left when Kelly was six years old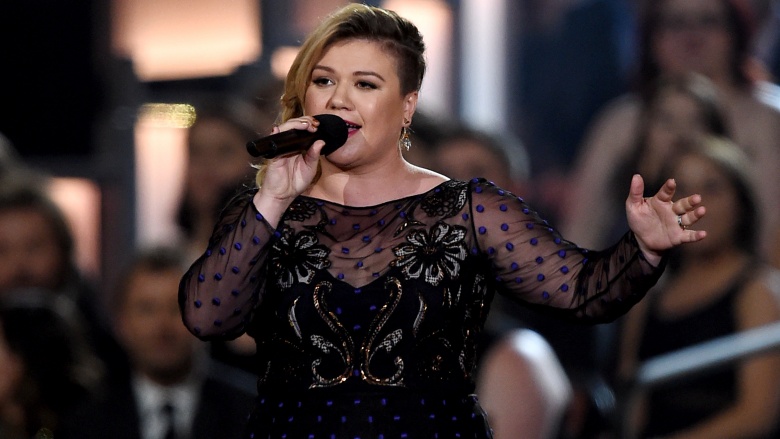 Getty Images
Clarkson's father, reportedly named Stephen, divorced Clarkson's mother, Jeanne, when Clarkson was just six years old. The divorce, as well as Clarkson's memories of it, would later shape the first verse of her hit single, "Piece by Piece." "And all I remember was your back," Clarkson sings on the song. "Walking towards the airport leaving us all in your past." Clarkson later confirmed to the audience at the Dallas stop of her "Piece by Piece" tour in 2015 that her father left them at the Dallas/Fort Worth International Airport.
Her parents' divorce separated her siblings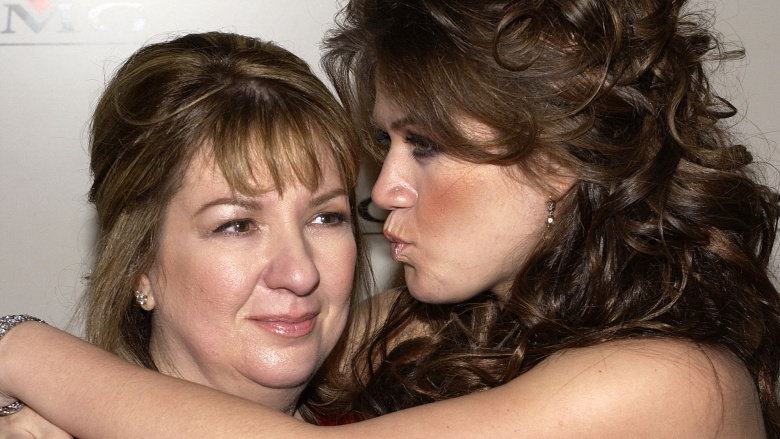 Getty Images
During a 2009 interview on Sirius XM Radio, Clarkson revealed that her parents' divorce ultimately separated her from her siblings. Clarkson stayed and lived with her mom; her sister went to live with their aunt and uncle in North Carolina; and her brother lived with their father in California. "We couldn't even afford to call and stuff like that," Clarkson revealed in the interview. "We were all very poor." In fact, they did not connect until right before Clarkson became famous on American Idol. "The year before I actually auditioned for Idol, my brother got married in Alaska," she said. "We all met up there...We kept in contact from then on." Despite the separation, Clarkson said it had no negative impact on their relationships. "If you saw them, we act exactly the same. It's like we grew up together," she said.
She's written about him before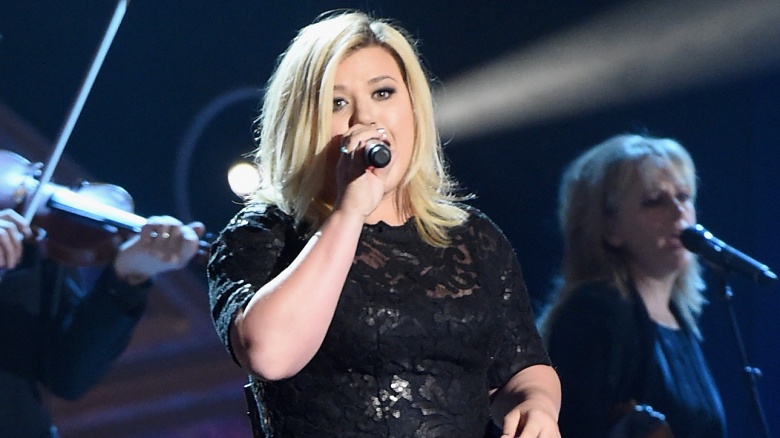 Getty Images
"Piece by Piece" is actually the second song Clarkson has written about her relationship with her father. The first was the top 10 single "Because of You," which Clarkson wrote at the age of 16 about her parents' messy divorce. "Because of you, I never stray too far from the sidewalk," Clarkson sings on the track featured on her multi-platinum album, Breakaway. "Because of you, I learned to play on the safe side so I don't get hurt." In a 2005 interview with MTV News, Clarkson said she later asked for permission to record the song from various members of her family. "I OK'd it with my family and everything because they think it's important, because we're obviously very different now than we were when we were younger," she revealed. "And it's important for people to see that raw kind of emotion that happens in life. It sucks sometimes, so it's important to see that, I think."
He tried to come crawling back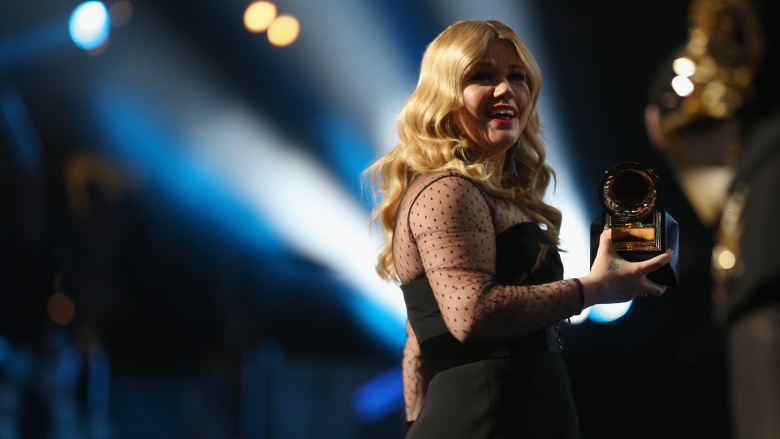 Getty Images
If the lyrics in "Piece by Piece" are indeed accurate, Clarkson's father made attempts to come crawling back into her life after she became successful. The reasons, the song implies, were advantageous. "I made something of myself and now you want to come back," she writes. "But your love isn't free, it has to be earned. Back then I didn't have anything you needed, so I was worthless." In the chorus of the song, Clarkson also implies that Clarkson's father asked her for money.
She battled 'daddy issues'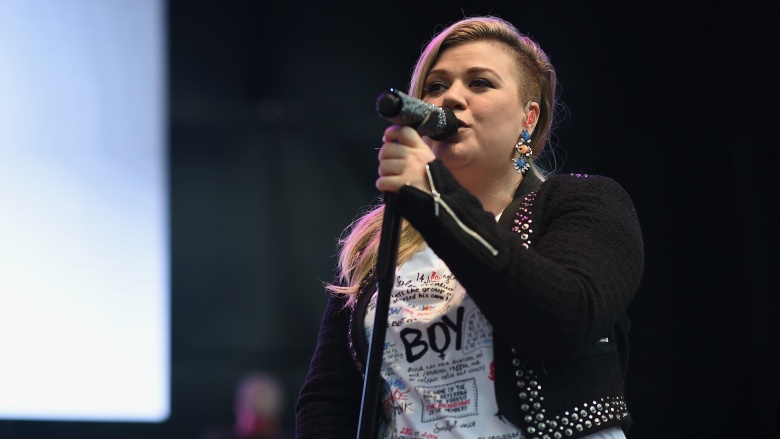 Getty Images
In numerous interviews and concert appearances, Clarkson has said that her estranged relationship with her father ultimately left her with, as she puts it, "daddy issues." In fact, the relationship caused so much strain that she herself didn't think she would find real love, which she ultimately did when she met her now-husband, Brandon Blackstock. "I was talking to my sister on the phone about how sometimes girls with daddy issues don't find men like that!" She told Glamour magazine in 2015. "You find men who are all you knew, and I just feel so lucky. Maybe it's because I waited and worked through my 20s." Clarkson and Blackstock were married in 2013.
Finding love (and having kids) changed her outlook on life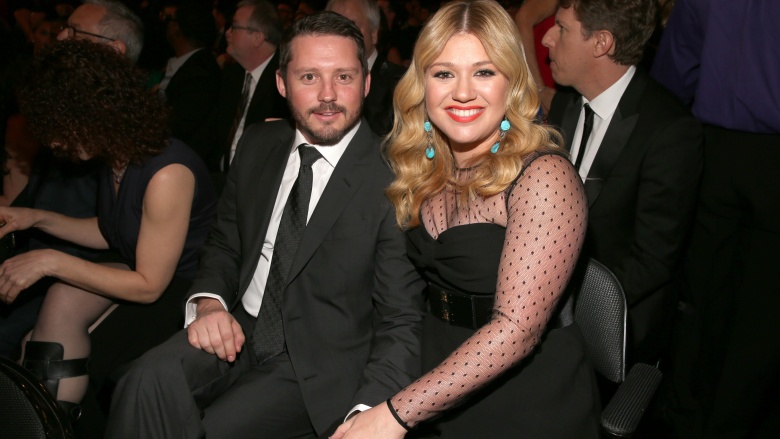 Getty Images
Clarkson and Blackstock are parents now, and Clarkson credits becoming a wife and mother to helping her understand the impact her father had had on her life. "A lot of the reason why I wrote 'Piece by Piece' was I guess I didn't realize the gravity of the situation until I had a child of my own, and until I experienced love like I do with Brandon on the daily," Clarkson told The Huffington Post. She continued: "I guess you don't realize something is missing until you feel it. I can't imagine walking away from my little girl. I can't imagine not having that love anymore. I didn't know it was missing because I never had it. It was a revelation and that's why I wrote that song. I think a lot of people go through that."
She still doesn't understand why he left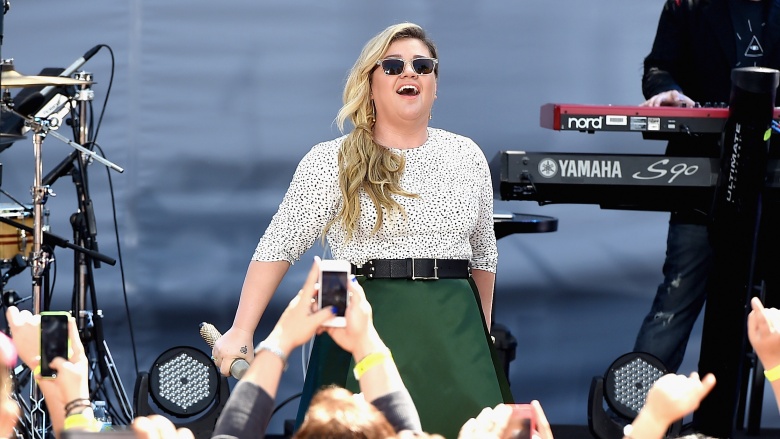 Getty Images
Later in her interview with Glamour, Clarkson says that, all these years later, she's still struggling to understand the reasons her father abandoned her family. "I don't know what my father went through as a child, and I don't know why he left and made the decisions he made, but everyone's human," she said. Then, she reiterated the strength she's since found from forming a family of her own. "I don't understand it for me, but I understand the depth of what that is—having a child—now, and he's made me want to be that much more present in my family."
She tried to save their relationship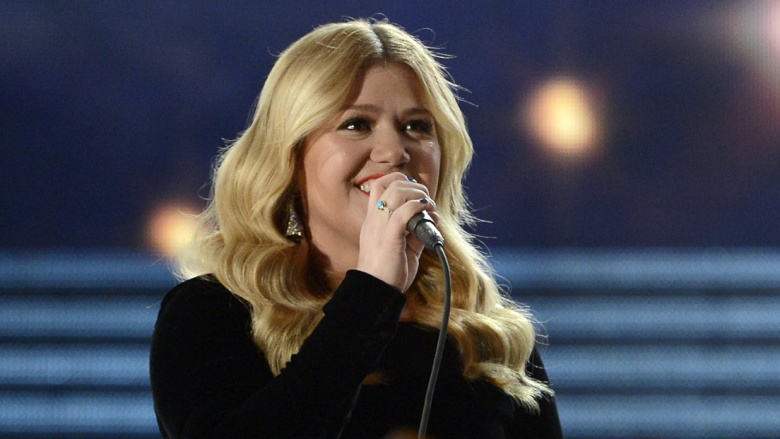 Getty Images
Despite the tumultuous toll that Clarkson's father's absence took on her life, Clarkson—who admits she's "no longer angry" anymore—told Ryan Seacrest on his radio show in 2016 that she actually made attempts to salvage their relationship. Ultimately, her attempts failed. "It's more of that thing where you can try your hardest to salvage relationships—and I did—but at the end of the day, if you keep getting hurt by someone because they just don't know how to properly love people, it's just not worth it," she told Seacrest. "It's not worth the strain in your heart and it starts to bleed into your other relationships and it becomes super dysfunctional."