The Car Accident That Almost Lost Days Of Our Lives Star Linsey Godfrey Use Of Her Legs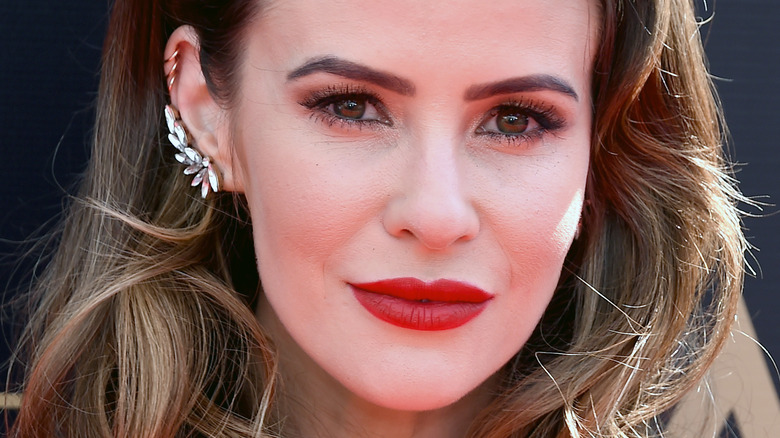 Gregg Deguire/Getty Images
Soap opera enthusiasts will recognize actor Linsey Godfrey for her work as Caroline Spencer on "The Bold and the Beautiful" and as Sarah Horton on "Days of Our Lives." Fans who have been following the actor's career for years likely know that she's been through a lot of personal struggles in her life and that she's overcome so many things proving that she's the ultimate survivor. Godfrey understands just how fragile life can be, and she's  beaten the odds many times over the years. Sadly, it all started one month before her 18th birthday when she was diagnosed with Hodgkin's Lymphoma (via Soaps). "I actually shaved my head on my 18th birthday," she previously revealed.
The actor has also been open about surviving sexual assault, as well, revealing that she was assaulted by her stepfather from age 7 to 14. "I started to realize why these stories coming to light hit me so hard," Godfrey said in 2017 (via Soaps In Depth). "It's something I've never really said out loud before. I am a sexual abuse survivor."
Sadly, Godfrey has also had to survive other heartbreaking situations, as well, such as mental health issues and a scary accident that nearly left her without the use of her legs.
Linsey Godfrey has proven she's a fighter many times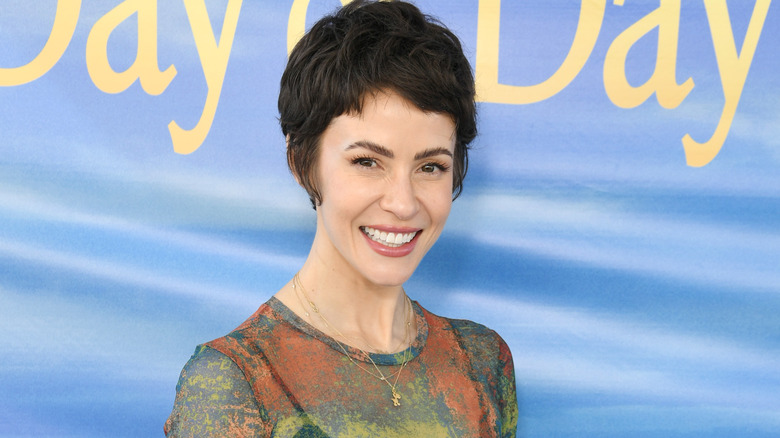 Jc Olivera/Getty Images
Like many other people around the world, Linsey Godfrey has revealed that she struggles with mental health issues. The "Days of Our Lives" fan-favorite opened up about her struggles in March 2022, when she revealed that she had been diagnosed with borderpolar, a term used for someone suffering from both borderline personality disorder and bipolar disorder. "I had been struggling for so long, and I knew I wasn't okay," Godfrey told People. "Even though it was a big, awful pill to swallow, I was relieved to finally have an answer.'"
Godfrey's battle with mental health came years after the actor was involved in a terrifying accident that nearly changed the course of her entire life. In February 2015, Godfrey was in the wrong place at the wrong time when two cars crashed and veered off the road. The actor was struck by the cars and suffered gruesome injuries to her legs as a result.
"There was an accident. Two cars collided and I was on the sidewalk, and they kind of went across the lanes, and one of the cars struck me," Godfrey told Entertainment Tonight. "I didn't really understand. I mean, I saw my feet and kind of the state that they were in, which was not facing the right direction. Both of my ankles were dislocated and broken and then my tibia and fibula, which are your shin bones, went through the skin," she added.
Linsey Godfrey is a true inspiration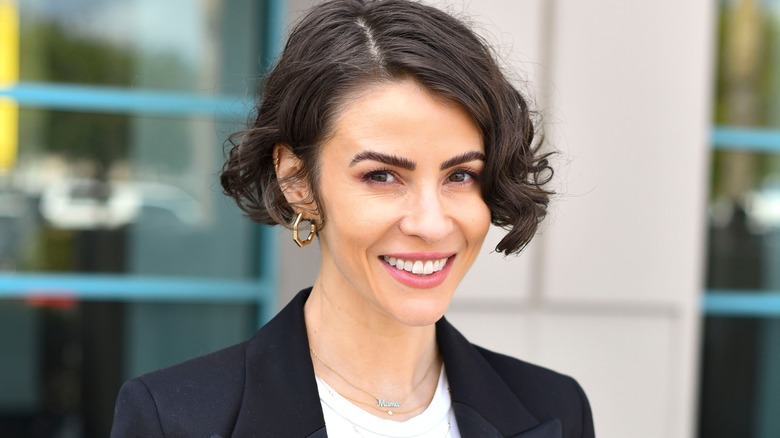 Michael Mattes/Shutterstock
Following the horrific injuries that Linsey Godfrey suffered as a result of the car accident, she was forced to undergo surgery. The "Days of Our Lives" star then went to physical therapy, where she used a walker to help her get back on her feet. "I'm up on one foot now and able to walk with a walker and hopefully getting the word soon that I can walk on the other foot and maybe lose one of the moon boots," she told Entertainment Tonight just two months after the accident.
At the time of the accident, Godfrey was still appearing on "The Bold and the Beautiful." During her recovery from the accident, the soap opera decided to write the actor's injuries into her character's storyline so that she could return to work on the sudser full time during her recovery (via Soap Opera Digest).
Throughout the years, Godfrey has revealed what a strong and inspiring woman she really is. She has fought hard for her life, and had to deal with many obstacles along the way. However, she's prevailed through it all and has the courage to speak publicly about her struggles in hopes of helping others who may be dealing with similar situations.