Inside Days Of Our Lives Star Martha Madison's Heartbreaking Tale Of Her Mother's Dementia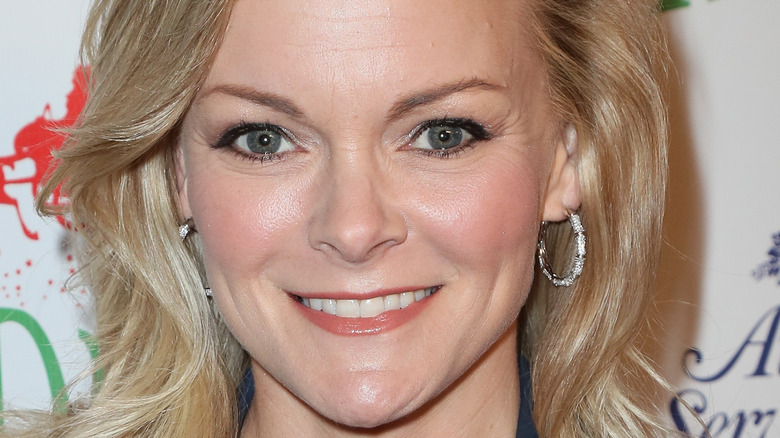 David Livingston/Getty Images
"Days of Our Lives" viewers have come to love Martha Madison in the role of Belle Black Brady. The actor stepped into the role in 2004 after Kirsten Storms exited the soap opera. As the daughter of Marlena Evans (Deidre Hall) and John Black (Drake Hogestyn), Belle is a legacy character who has had her share of wild drama in Salem (via Soap Central). Like her parents, Belle is also part of an iconic and memorable couple, falling for Shawn-Douglas Brady in high school and marrying him a few years later. The pair have one child together, Claire Brady, but in true soap opera fashion, things haven't been easy for the duo.
Belle's life has been full of ups and downs over the years, as she's been kidnapped, poisoned, attacked, betrayed by friends, and even suffered from postpartum depression, per Soaps. Belle's relationship with Shawn has been full of drama, with nearly too many breakups and reunions to count. The character has also had issues with her family in the past, having battled against her sister, Sami Brady (Alison Sweeney), per Soaps in Depth.
Although Madison's real life likely isn't as dramatic as that of her on-screen character, she's had to deal with plenty of heartache when it comes to the health of her mother.
Martha Madison bravely shared her mother's story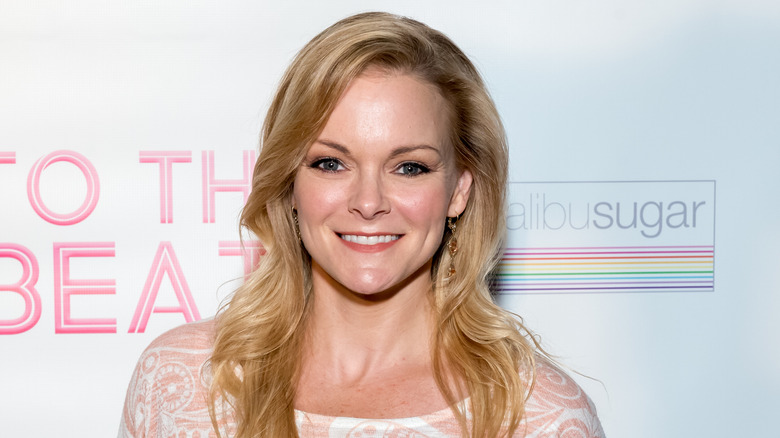 Greg Doherty/Getty Images
Martha Madison has been open about her personal life and struggles over the years, which include dealing with her mother Barbara's diagnosis of frontotemporal dementia (FTD), a type of dementia that impacts people under the age of 60 (via Soap Hub). In 2019, Madison was asked to be the keynote speaker at the Association for Frontotemporal Degeneration conference, and she told her story to the crowd, per Soaps in Depth. The "Days of Our Lives" star revealed that the first major sign of her mother's illness came in 2001 when she came home to Houston to visit Barbara. Madison revealed that she became worried when her mother didn't arrive home from work at the usual time, and later got a call from a gas station attendant three miles from Barbara's home who told her that her mother was there and appeared to be lost.
Barbara sought medical treatment for her cognitive issues, but her doctors initially believed that her occasional memory loss stemmed from her diagnosis of multiple sclerosis (MS), which she had been living with for years. However, as time marched on, Barbara's condition worsened. Things got so bad that Barbara admitted to her daughter that she had been contemplating suicide. Barbara was moved to a psychiatric hospital, where she was evaluated and eventually diagnosed with FTD. The family then opted to move Barbara into a memory care facility, where she could get the care she needed. Sadly, Barbara passed away just two years after Madison's inspiring speech.
If you or someone you know is having suicidal thoughts, please call the National Suicide Prevention Lifeline at 1-800-273-TALK (8255) or text HOME to the Crisis Text Line at 741741.
Martha Madison's mother died in 2021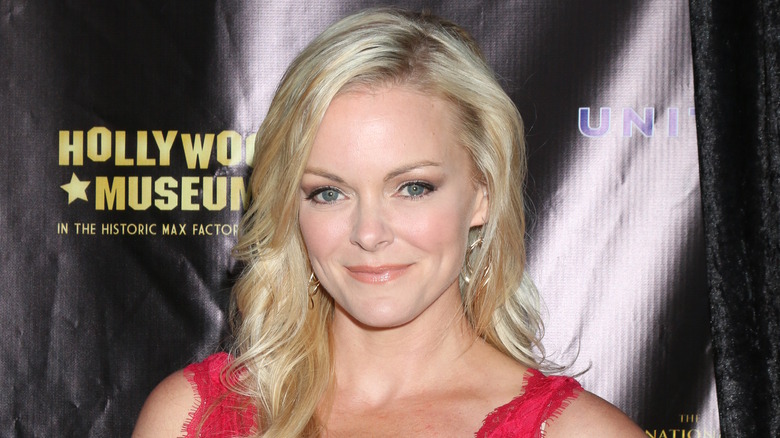 Kathy Hutchins/Shutterstock
After suffering from frontotemporal dementia (FTD) for 18 years, Martha Madison's mother, Barbara, passed away in 2021 at the age of 69, per Soaps. After Barbara's death, the "Days of Our Lives" actor paid tribute to her late mother on social media. "The duration of her fight is a true testament to her grit, stubbornness and strong heart," she wrote. "My mother was incredible and complex and more things than any string of adjectives could properly describe ... More than anything else she wanted her legacy to be about raising educated, honest, self-sufficient girls with a strong backbone and unwavering integrity. She did that," the actor continued.
The following year, Madison took to social media again to celebrate what would have been her mother's 70th birthday. In her post, the actor told fans that her mother was skilled at giving advice, and then asked them all to share the best piece of advice that their own mothers had given to them as a way to honor Barbara's memory.
The soap star then told fans that her mother often encouraged her to take chances, which has helped her in life and her career. "'Just go for it.' Seems simple enough, but when you face scary, hard, impossible-feeling things, and your hero whispers in your ear, 'Just go for it' – You do! I did. I still do," Madison said.