Sally Field Plays Matchmaker Between Son And Olympian Adam Rippon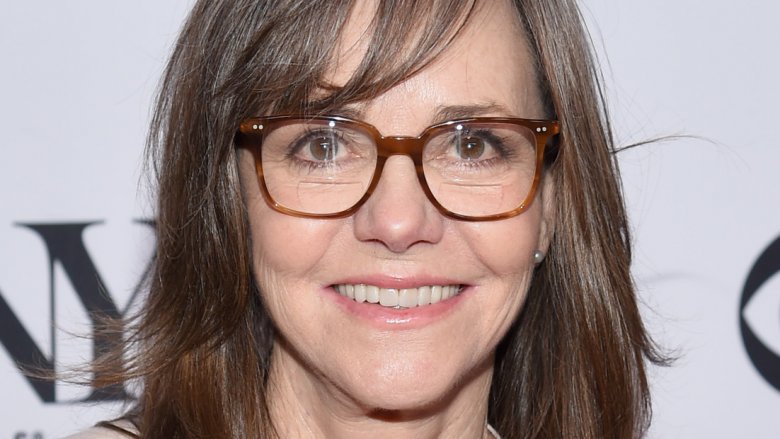 Getty Images
The Mrs. Doubtfire actress wants to set her son up with the Olympic breakout star.
On Friday, Feb. 16, 2018, writer and director Sam Greisman took to Twitter with a screenshot of a text message exchange he had with his mom, Sally Field, in which she encouraged him to make a move on his crush, popular Olympic figure skater Adam Rippon.
"Sam... he's insanely pretty. Find a way," she wrote to her youngest of three sons. Greisman captioned the tweet with, "Just some really helpful advice from my mom on how to deal with my Olympic crush."
Field went on to retweet the exchange and tag Rippon, to which Greisman hilariously replied, "Yikes."
At the time of this writing, Rippon, who is one of the first openly gay men to compete for the U.S. in the Winter Olympics, has yet to respond.
"I was recently asked in an interview what it's like to be a gay athlete in sports," the 28-year-old athlete, who recently won a bronze medal at the 2018 games in Pyeongchang, South Korea, tweeted in December 2017 (via Us Weekly). "I said that it's exactly like being a straight athlete. Lots of hard work, but usually done with better eyebrows."
Prior to playing matchmaker, Field, 71, expressed public support for Rippon, who had made headlines and garnered much support among the LGBTQ community and its allies for calling out Vice President Mike Pence's controversial history of anti-gay views and legislation. 
"You're amazing @Adaripp," she tweeted on Tuesday, Feb. 13. "Your Olympics won't be about Mike Pence. They will be about your excellence and your grace. And all the young boys and girls you're inspiring."
The 2018 Winter Olympics are currently airing on NBC.