The View Alum Jedediah Bila Marries Jeremy Scher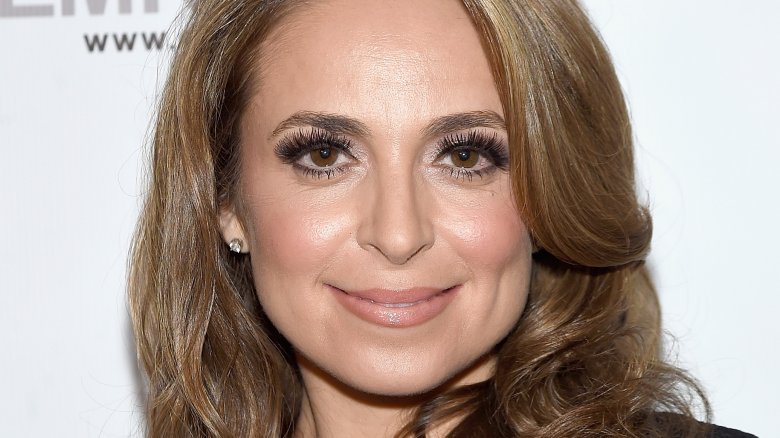 Getty Images
The former The View co-host just got hitched!
According to an Us Weekly exclusive, Jedediah Bila married fiancé Jeremy Scher in front of 60 guests in Huntington, N.Y. on Saturday, Feb. 17, 2018.
"I'm super excited. Super, super excited," Bila told the magazine. "I always wanted to get married, but I never thought I would do the big wedding dress and the beautiful venue. I always thought I was gonna be on a beach somewhere, just a couple of friends, doing it really casual. So it's crazy."
The bride, who wore a lace Rivini ballgown while her groom sported a traditional tux, added, "Everyone always thinks of me as the rule breaker and the troublemaker. Even in my politics, I don't fit into a box, I break rules. But my wedding has so many traditional components, it's so funny."
In the lead up to the big day, the former Fox News contributor revealed that she was most looking forward to "that moment of walking down the aisle and seeing him...and we're just looking at each other."
She continued, "We've been living together for a while and we go through the daily grind and all that, but I think there's only one moment in your life where you're in front of the minister and you're saying your vows. And you're like, 'My life is gonna be different from here on and I'm gonna be married.' It's really exciting and warm and wonderful. I think that moment...I'm gonna take a pause and just kind of absorb it all."
For his part, the couple's wedding planner, Michael Russo, called it a "magical evening."
As Nicki Swift previously reported, Bila, 39, announced her engagement to Scher during an episode of The View in June 2017. "The only sign that something was up is that he's always late to get ready. I'm always dressed and he's taking forever. He was fully dressed an hour early," she revealed, detailing the proposal. "I was like, 'Something's happening.' I didn't know what it was, but...it was wonderful."
Bila continued, "He's stuck with me. Bottom line."
Congratulations to the happy couple!