What Everyone Really Thought Of Prince Harry's Flying Skills In The Military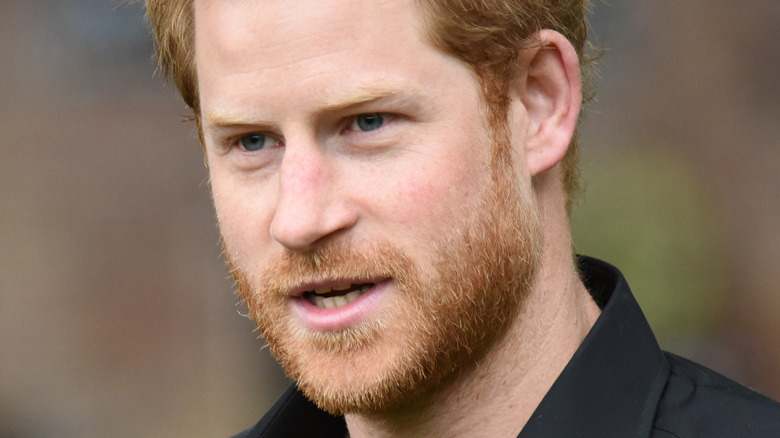 LINGTREN.COM/Shutterstock
In May 2005, the BBC reported that then-20-year-old Prince Harry had become the highest-ranking member of the British royal family to join the Sandhurst Military Academy. Wait, didn't Prince William train at Sandhurst as well, and isn't he more senior than Harry? Yes, but the eldest son of Princess Diana joined the elite academy months after Harry, according to The Telegraph. In their military careers, Harry started out as William's point of reference. "I am absolutely delighted to have got over the first hurdle, but I am only too well aware, having spoken so much to Harry, that this is just the beginning," William said after being admitted into Sandhurst. 
Harry continued to lead the way, joining the Household Cavalry's Blues and Royals, where he was eventually joined by William again. The brothers' military paths diverged before overlapping again in 2009 when Harry joined William at the Royal Air Force (RAF) Shawbury for Defense Helicopter Flying School. During that time, Harry and William lived together, an experience neither prince seemed too keen to repeat. "First and last time we'll be living together. I assure you of that," Harry joked in an interview, with William quipping, "It's been a fairly emotional experience." 
While Harry might have left much to be desired in the dishwashing department, his flying skills were another story.
Prince Harry has 'instinctive' flying abilities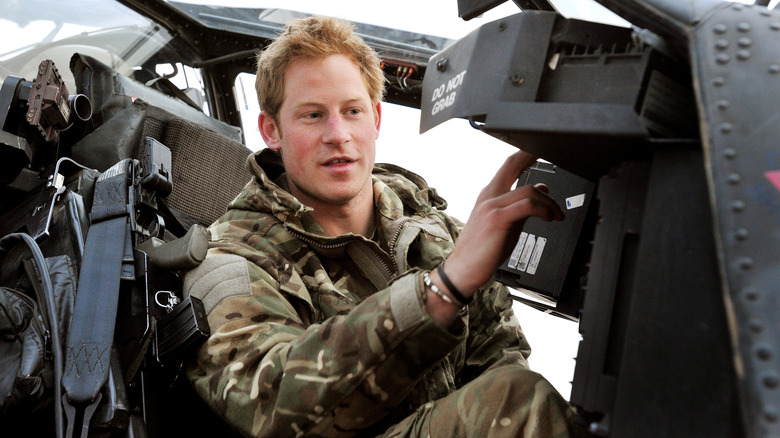 Wpa Pool/Getty Images
In 2011, two years after joining the Royal Air Force (RAF) Shawbury's helicopter school, Prince Harry became an Apache helicopter pilot and was promoted to captain, The Telegraph noted. "[It has been] one of the biggest challenges of my life," Harry admitted at the time. His efforts were well worth it as he developed pretty impressive flying skills. 
The Daily Mail reported that army officials saw Harry as an "instinctive" flyer, and he confirmed that compliment during his first solo flight. "He went up in the air for an intensive training flight with his instructor for an hour and then was told to go up and do it by himself," an insider said. During a 2011 training exercise carried out in California, the prince earned top marks. "There are many skills needed to be a top-drawer Apache pilot, but apparently it's Harry's flying that is particularly impressive," a military source shared in an interview. "His handling, hand-eye coordination, reaction speeds — he's a natural."
Harry continued to excel in his pilot career and was named top of his class in 2012, according to ABC News. Harry became the first member of the royal family to undergo such intense military training. After moving to the U.S., Harry even joined a flying club in California so that he wouldn't lose his helicopter license, per The Sun. 
Prince Harry cherishes his time in the military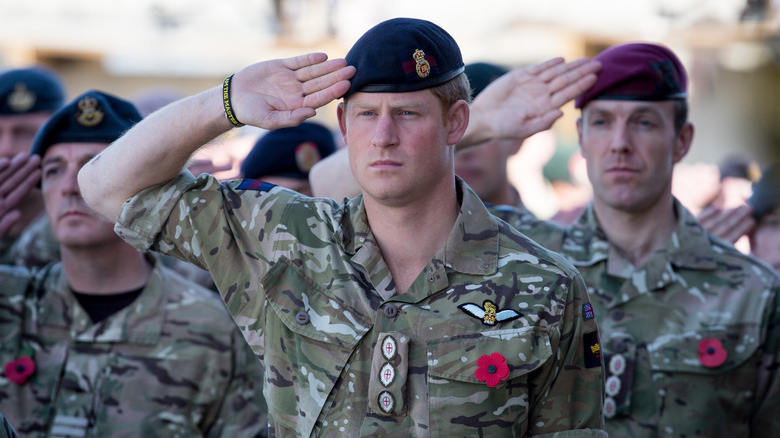 Matt Cardy/Getty Images
In 2015, Prince Harry officially resigned from the army, concluding his decade-long military career, according to Today. "Inevitably, most good things come to an end and I am at a crossroads in my military career," Harry shared in a statement (via People). Following his exit, Harry dedicated more time to charity work. Much of that work involved veterans, according to the royal family's website. 
All of these years later, Harry continues to carry his military experience close to his heart. "The happiest times in my life was the 10 years in the army. Without question," Harry revealed on his and Oprah Winfrey's TV series, "The Me You Can't See" (per Parade). He also admitted that the experience awarded him with a sense of normalcy unknown to a prince. "I got to wear the same uniform as everybody else. I had to do all the same training as everybody else. I started from the bottom like everybody else," he explained further.