Who Is Max Greenfield's Wife, Tess Sanchez?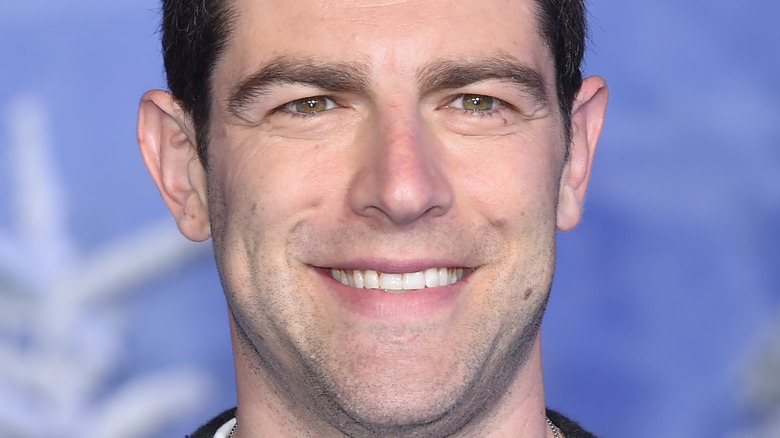 DFree/Shutterstock
Max Greenfield has been married for as long as he's been in the public eye. The "New Girl" alum met Tess Sanchez in the early 2000s, when Greenfield was still mainly an aspiring actor, according to Parents. Greenfield was a 20-something recently settled in L.A. in pursuit of the big dream when he laid eyes on Sanchez at a Hollywood bar. They exchanged digits and went on a first date. But it wasn't until their second meeting that Greenfield really won her over.
It all happened because of a mixtape of "Cool Jams," Sanchez recalled. "He actually said, 'I have this extra one, if you want it.'" How could she resist? In 2008, the two read their wedding vows — ones they wrote themselves. But despite Greenfield's talent for comedy, he took his vows seriously. "I said some real beautiful stuff that I don't remember. No jokes. I kept it real straight," he told Vulture in 2014.
Greenfield became a dad in 2010 when Sanchez gave birth to their daughter Lilly. Greenfield and Sanchez expanded their brood in 2015 when they welcomed Ozzy, Us Weekly reported. "With the first one, you have the nursery set up when you find out that you're pregnant. 'Let's do it!' This one, you're like, 'It will be fine. We'll figure it out," he said. 
Although Sanchez isn't as known to the public as Greenfield, she's also a showbiz veteran.
Tess Sanchez is a longtime casting director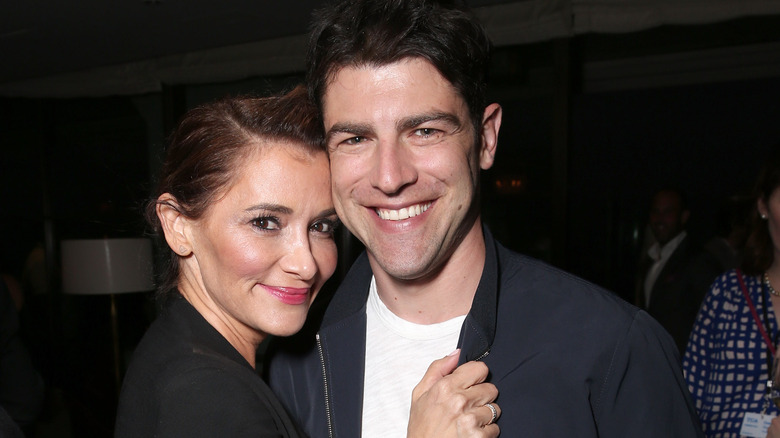 Todd Williamson/Getty Images
You may never have heard Tess Sanchez's name, but you are likely familiar with the TV characters she helped cast. For more than a decade, Sanchez led the casting team at Fox Entertainment, where she held the only creative executive role by a woman of color, according to Deadline. Sanchez left her role as head of casting in August 2020, when Fox restructured the department in a move presumed to have been motivated by efforts to reduce costs amid the COVID-19 pandemic, Deadline reported.
Throughout her tenure, Sanchez led the casting process for big-name TV series, including "Empire," "The Mindy Project," and "Brooklyn Nine-Nine." Before joining Fox in 2009, Sanchez worked at The WB, where she was involved in many of its flagship shows, like "Felicity," "Dawson's Creek," and "Buffy the Vampire Slayer," according to Variety. As a Latina, Sanchez promoted initiatives to boost the presence of Hispanic actors across Fox's TV series, Deadline reported.
Sanchez appears to be fluent in Spanish, which she often uses on her social media. "Lilita. Dias de verano," she captioned an Instagram photo of Lilly, meaning "summer days." In an interview with People, the couple noted both Lilly and Ozzy are Sanchez-Greenfield. Sometimes, Sanchez uses only her last name to refer to her children on social media via hashtags.
Max Greenfield and Tess Sanchez have a strong family dynamic
Tess Sanchez balanced her successful career with her family life alongside her husband, Max Greenfield — a feat made trickier with a second child in the mix. "Two complicates your life so much," she laughed in the People + Parents in 2021. "One is a job, two is a career. There's no part-timing it when you have two kids."
They wouldn't have it any other way. Sanchez and Greenfield are dedicated parents trying to raise decent human beings above all. "We are pretty relaxed about everything, except how they treat and talk to other people," she told Parents. "The only time we ever get mad is if we see the kids being thoughtless." In addition to their dedication to their children, Greenfield and Sanchez continue to work as a team and place as much focus on their own relationship, even if it has changed significantly after becoming parents. "Without kids, we were just more smoldering and romantic. And now we just laugh all the time," she told People + Parents.
The key to Greenfield and Sanchez's marriage is finding each other before they found success. "We were there to root each other on," Sanchez told Parents. "We started on a level playing field and got to ride the highs and lows together."