The Young And The Restless' Peter Bergman Lost His First Longtime Soap Gig At The Worst Possible Moment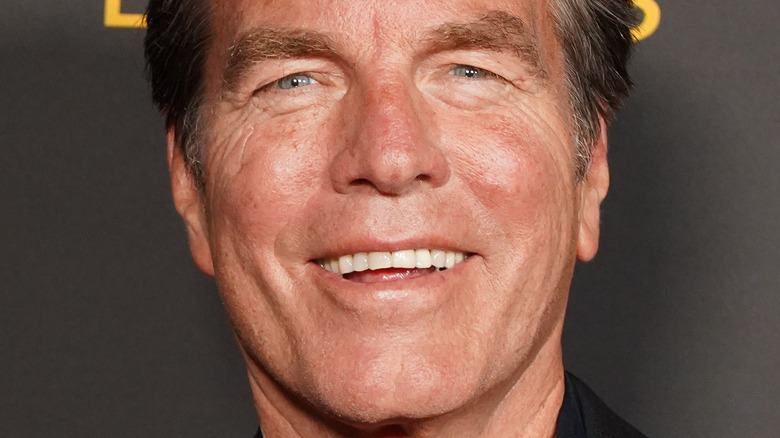 Rachel Luna/Getty Images
"The Young and the Restless" star Peter Bergman has one of the most recognizable names and faces in the daytime television world, and for good reason. As Jack Abbott on the hit CBS soap, he's handsome, charming, and, more often than not, the voice of reason. But from time to time, he lets go of his polished exterior. Not too long ago, Bergman reminded fans of fun Jack Abbott facts throughout the years, like when he delivered his ex-wife's baby in an elevator or when he threw a chair out of the window during a heated argument with Victor Newman (Eric Braeden). And while there's no doubt that Jack Abbott has had his moments, no one can picture anyone in the role other than Bergman. 
In an interview with CBS's Watch magazine, Bergman said of his thirty-plus years on the show, "I've been very fortunate. Every day I have been here, I have given them my all. I go for broke every single time." Yet, there was a time when Bergman felt like he was at a career crossroads. 
In 1989, the actor lost his first longtime soap gig as Dr. Cliff Warner on "All My Children" when the showrunners let him go during contract negotiations (via Soap Opera Digest). Of course, there's no good time to be fired from a job, but this was a particularly difficult period for the actor to be out of work. Luckily, it led him to the role of a lifetime.
Peter Bergman was reluctant to move his family for Y&R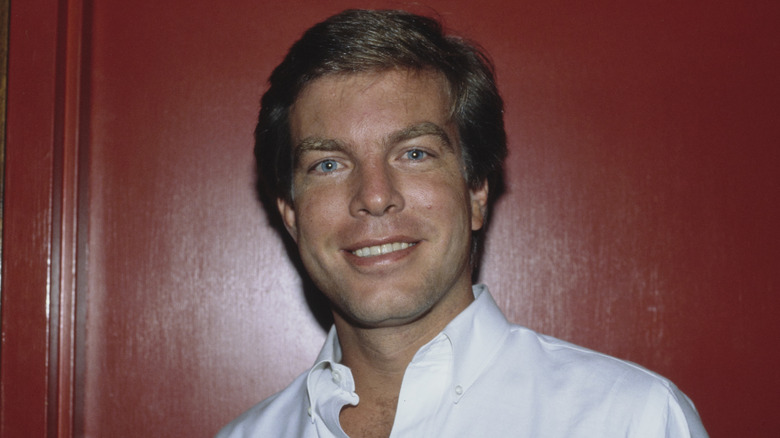 Michael Ochs Archives/Getty Images
When Peter Bergman left "All My Children" after ten years, he had a three-year-old son, and his wife was pregnant. Needing to support his growing family, the actor knew he needed to find a new gig, fast. Still, in an interview with Soap Opera Digest in 1999, Bregman admitted he almost turned down an audition for the role of Jack Abbott on "The Young and the Restless" when it was offered to him.
He was still playing his character Cliff on "AMC" when he got the all-important phone call from the producers of "Y&R." The soap star wasn't interested in relocating his family from New York, where "AMC" was filmed, to Los Angeles. However, his good friend and costar, Debbi Morgan, gave him the push he needed. According to Bregman, she told him, "Peter, it's one of the ultimate roles in daytime. Run, don't walk, to audition for that part!"
And while Bergman did end up taking the career-making part, the switch wasn't easy for him. He told Michael Fairman TV in 2019 that he felt nervous about taking on the role that was left to him by actor Terry Lester. Bergman said, "Every prop person, every set decorator, every lighting person knew more about Jack Abbott than I did. It was daunting. It was really daunting. I'd try something, 'Eh, I'm going to try this,' and they'd cut it short and go, 'No, no,' and they were right!" Of course, Bergman eventually found his footing and became the iconic Abbott patriarch that fans know and love today.
Peter Bergman is humbled by his success as Jack Abbott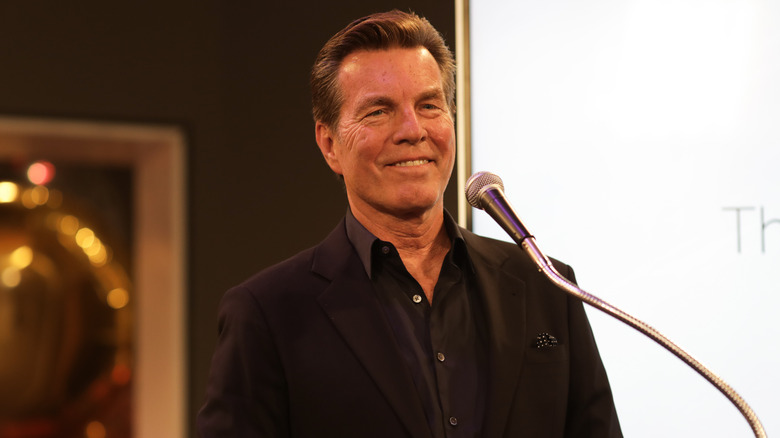 Ella Hovsepian/Getty Images
While a soap like "The Young and the Restless" has its fair share of charming men who ooze class, many fans would agree that it's Jack Abbott who sets the standard on the soap. Jack has seen and done a lot on the show, but his most pivotal moment was back in 2006. Bergman told Soaps that he knew that Jack's life would change forever after the death of his father, John Abbott and that the moment would shape the way Bergman would play his character from that point forward. He said, "In the wake of his father's death, Jack became the patriarch of the family. And with it came a new kind of empathy and a new sense of responsibility to others. He gained the ability to like himself more, to stop trying too hard and disappointing himself when he failed."
With that said, Bergman has won Daytime Emmys for Best Lead Actor in a Drama Series three times during the course of his career and has been nominated many more times. Yet, Bergman still remains very humble about all of his success. He told TV Insider, "The joke is, 'Yes, I'm thrilled to be the most nominated actor in the history of daytime, but it's also true that I lost 20 times!'"