Saturday Night Live's Colin Quinn Suffers Heart Attack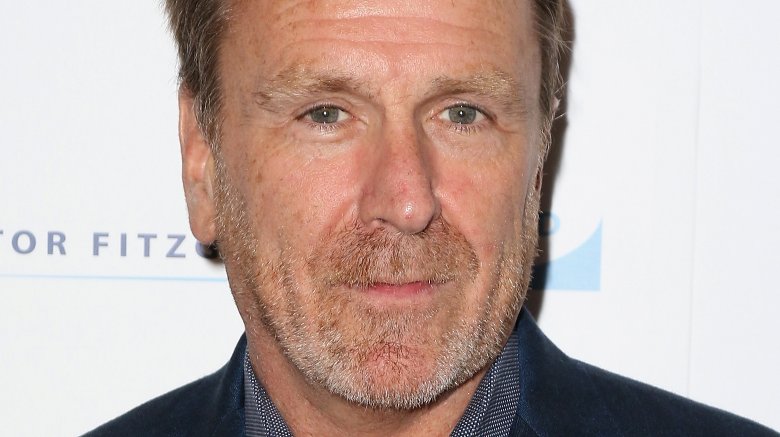 Getty Images
The comedian just had a major health scare.
E! News reports that former Saturday Night Live star Colin Quinn had a heart attack on Feb. 14, 2018. Fortunately, however, the 58-year-old is apparently feeling a lot better, as his rep told the celebrity news site that he's now "doing great."
Quinn previously took to Twitter to make light of the situation shortly after he'd been treated for cardiac arrest. "My heart broke on Valentines Day. Literally," he wrote. "I am currently doing well although if I dropped dead you would see a funeral like al Capone!"
He added, "I guess this heart attack has really made me reflect. You know, we aren't guaranteed tomorrow, or u really think about it."
After thanking those who've sent positive messages his way, Quinn joked that he'd be keeping a list of people who hadn't "checked in" with him to see how he was feeling. "Guarantee they'll regret the day they didn't wish me well on the road to recovery," he tweeted out.
He also poked fun at the media attention surrounding his heart attack, writing, "A heart attack is a serious thing. When it happens to a celeb let's double the importance."
"I understand some people wish me dead, it's human. I feel that way about plenty of people myself," he continued. "But there's ways of doing things. 'Keep up appearances' as they say."
Of course, Quinn also shared his thanks to New York's Mount Sinai hospital, tweeting, "They saved a great man's life. They realized they had a precious jewel of comedy in their hands and they responded like a 47th st Hasidic appraiser with a mamezitser."
Sounds like Quinn's feeling just fine, all things considered.