Is Ed Sheeran Already Married To Cherry Seaborn?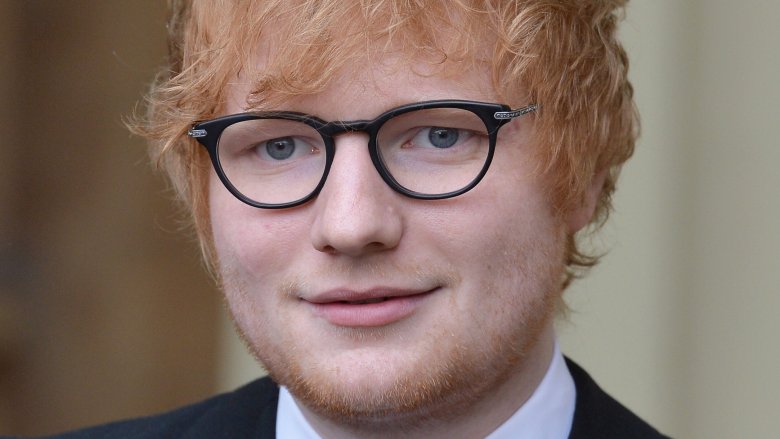 Getty Images
It looks like the couple may have secretly tied the knot.
On Monday, Feb. 19, 2018, Ed Sheeran sparked rumors that he is already married to fiancée Cherry Seaborn during a BRITs gig at the O2 Arena in London, where he was spotted wearing a plain gold ring on his left hand, The Sun reports.
While the "Perfect" singer has yet to publicly comment on what many fans speculate to be a wedding band, he did open up about how much he loves building a new domestic life with Seaborn.  
"I find myself getting really excited about kitchen appliances now. I promise this song isn't about kitchen appliances," he told the crowd, before revealing what song he'll be performing at the BRIT Awards on Wednesday night.
"I can reveal to you here tonight I'll be singing 'Thinking Out Loud' at the BRITs," Sheeran, who may also be serenading Prince Harry and Meghan Markle at the royal wedding this May, said. "I'm excited about wearing [glasses]. Can you believe, I've reached a stage in my life where I'm actually excited about my spectacles?"
As Nicki Swift previously reported, Sheeran, who has famous bestie Taylor Swift to thank for his relationship, announced the cute pair's engagement on Instagram in late January 2018. "Got myself a fiancé [sic]just before new year," the British singer-songwriter captioned a sweet photo of himself kissing Seaborn. "We are very happy and in love, and our cats are chuffed as well xx."
Sheeran, 27, and Seaborn, 25, began dating in 2015, but had actually met as teens while attending Thomas Mills High School in Framlingham, England together. Prior to popping the question, the "Give Me Love" singer revealed that the two were serious — and already talking marriage and kids.
"This has been the first time I've ever actually had the time to fall in love properly," he told Zane Lowe on Beats 1. "I've always got into relationships very passionately — I'm a redhead and also Irish. I'm ready, let's go — tour bus babies, little fat, chubby babies that just walk around."