Donald Trump Wins Lawsuit Over His Niece Mary Trump's Inheritance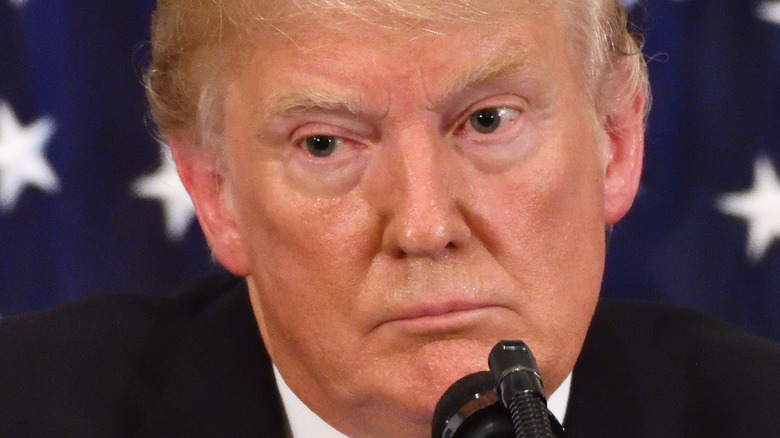 Evan El-Amin/Shutterstock
Mary Trump instituted legal proceedings against two of her uncles and an aunt in 2020. Per CNBC, she claimed Donald Trump, Maryanne Trump, and the now-deceased Robert Trump had defrauded her of millions of dollars that she should have inherited after her father, Fred Trump, died. The suit stated, "They [the defendants] designed and carried out a complex scheme to siphon funds away from her interests, conceal their grift, and deceive her about the true value of what she had inherited." Donald has also taken legal steps against his niece and The New York Times for conspiring to publish his tax records. The suit states, "The actions of Mary Trump and The Times Defendant were motivated, at least in part, by their actual malice towards Plaintiff," per CNN.
There has been no love lost between Mary and Donald over the years. In 2020, she famously said that her uncle should resign from his post as president of the United States. Per USA Today, she said, "He is utterly incapable of leading this country. And it's dangerous to allow him to do so." In turn, Trump also took some shots against his niece and tweeted (via New York Post), "Next up is Mary Trump, a seldom seen niece who knows little about me, says untruthful things about my wonderful parents (who couldn't stand her!) and me, and violated her NDA." While their personal issues may still be unresolved, the court has finally settled Mary's lawsuit.
Donald Trump wins lawsuit against Mary Trump
Mary Trump lost her lawsuit against her uncle Donald Trump, the deceased Robert Trump, and Maryanne Trump. Reuters reports that Justice Robert Reed did not find that the defendants defrauded her of money from her late grandfather's estate. The court found that her claim was precluded because she had previously settled with the defendants and that the settlement "clearly and unambiguously" released them of any further duty. The judge also stated that this was not "a case where defendants' alleged threats precluded the exercise of plaintiff's free will." Of course, Mary's attorney, Roberta Kaplan, was disheartened by the ruling. She said, "Yesterday's decision is both incorrect and disappointing."
Trump seems to be on a roll as far as legal decisions are concerned. Fox News reported that a judge dismissed Michael Cohen's lawsuit against the former president. Cohen had claimed that the former president and ex-Attorney General Bill Barr had him sent to jail after he criticized the then-president in a tell-all memoir. The judge found, "Cohen's claim of negligent failure to protect must be dismissed."